Electronics giant Samsung made a major announcement last Friday in which they announced the industry's first removable memory cards based on the JEDEC Universal Flash Storage (UFS) 1.0 Card Extension Standard or commonly referred to as UFS. The new storage medium is intended for use in high-resolution mobile shooting devices such as DSLRs, mirrorless cameras, 3D VR cameras, action cams and drones. It is also expected to be featured in high-performing smart phones and other mobile devices in the near future. The new UFS cards are similar in size to the existing MicroSD format and will come in a wide range of storage capacities including 32, 64, 128 and eventually top-out at 256GB.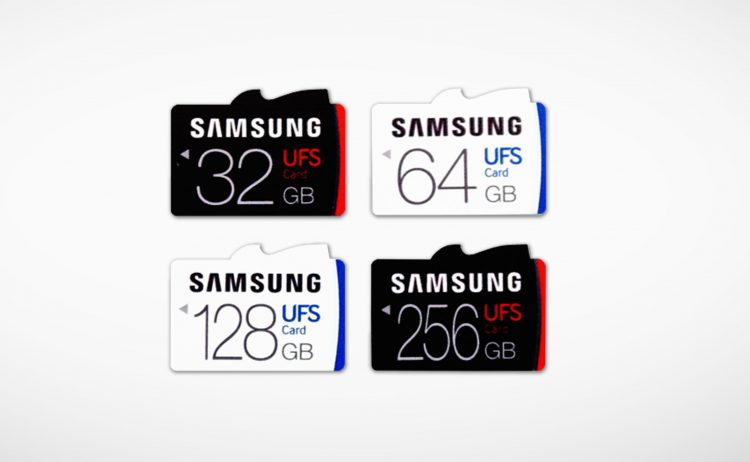 "Our new 256GB UFS card will provide an ideal user experience for digitally-minded consumers and lead the industry in establishing the most competitive memory card solution," said Jung-bae Lee, senior vice president, Memory Product Planning & Application Engineering, Samsung Electronics "By launching our new high-capacity, high-performance UFS card line-up, we are changing the growth paradigm of the memory card market to prioritise performance and user convenience above all."
The new 256GB UFS card provides more than 5 x faster sequential read performance compared to that of a typical microSD card, reading sequentially at 530 MB/s, making it totally on par with most conventional Desktop-based SATA SSDs!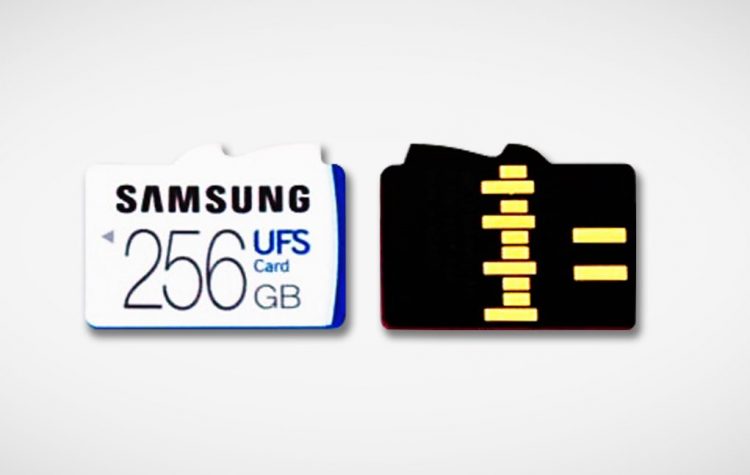 According to Samsung, the new card medium has the ability to read a 5GB, 1080p movie file in approximately 10 seconds, compared to a typical UHS-1 microSD card, which would take over 50 seconds with 95MB/s of sequential reading speed. Also, at a random read rate of 40,000 IOPS, the 256GB card delivers more than 20 times higher random read performance compared to a typical microSD, which offers approximately 1,800 IOPS.
Samsung also mentions in their announcement that the new 256GB UFS card processes 35,000 random IOPS, compared to 100 of a typical MicroSD card; rating the UFS card at around the 170MB/s mark for sequential write speed, thus writing twice as fast as current top-end microSDs.
With these substantial performance improvements, the new 256GB UFS card significantly reduces multimedia data downloading time, photo thumbnail loading time and buffer clearing time in burst shooting mode, which, collectively, can be particularly beneficial to DSLR camera users. To shoot 24 large/extra fine JPEG photographs (1,120 megabyte (MB)-equivalent) continuously with a high-end DSLR camera, the 256GB UFS card takes less than seven seconds, compared to a UHS-1 microSD card which typically takes about 32 seconds, at 35MB/s.
Unfortunately current MicroSD based devices won't be able to take advantage of UFS as the new pin structure is not backwards compatible, but it's only a matter of time before we start seeing models supporting UFS.
Claim your copy of DAVINCI RESOLVE - SIMPLIFIED COURSE with 50% off! Get Instant Access!