Building up your lighting kit is just like your skill set – it's an on-going, and pretty much a never ending process. There is always that new light that you stumble upon that you have to have. And I don't mean just having the latest and greatest – I mean having the right kit; having a versatile kit that you can use in different situations. LED lighting has come a long way in the last few years and with the latest generation of LED's breaking new ground with high TLCI numbers from all sorts of companies. Aputure, is a well known budget gear brand that has been on quite the roll in the last year or so announcing a few amazing new lighting products, namely their Light Storm LS 1C LED fixture and more recently the Light Storm LS C120t LED.
The innovative gear maker Aputure just announced their latest LED light – the miniature AL-M9. This LED light is daylight balanced (also 3200K and 8800K via snap on filters) and is so small that it literally fits in  your pocket and features a built-in battery good for an hour and a half at full brightness.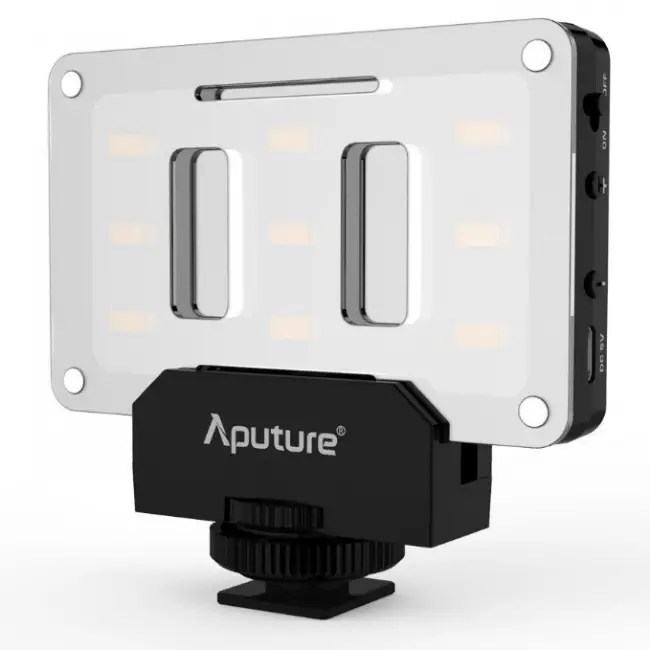 Aputure AL-M9 Features
High TLCI 95+ / CRI 95+
350 lux output at 0.5 meters
Rechargeable via 5V USB input even while in use
Built-in lithium-ion battery with estimated life of 90 minutes at full brightness
120° beam angle
Includes 2 magnetic diffusion filters

Ultra Thin with Only 140g Weight

Adjustable Brightness in 9 steps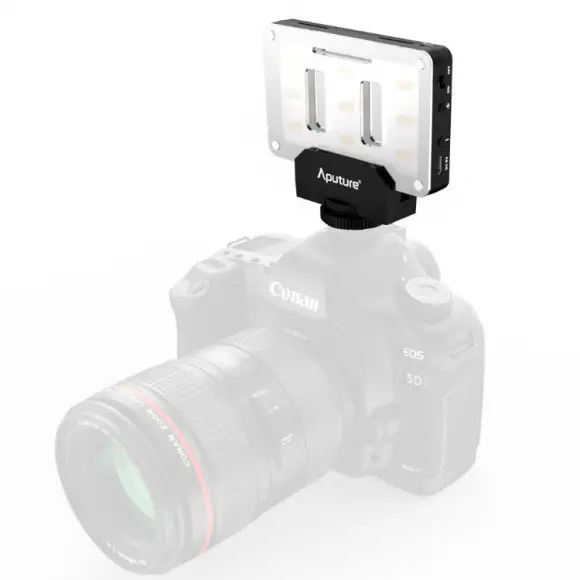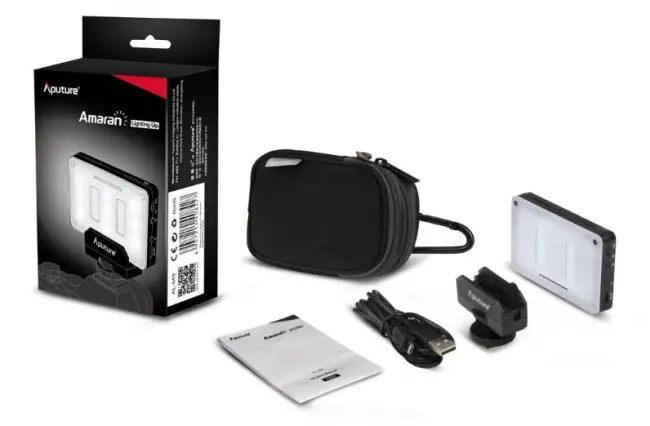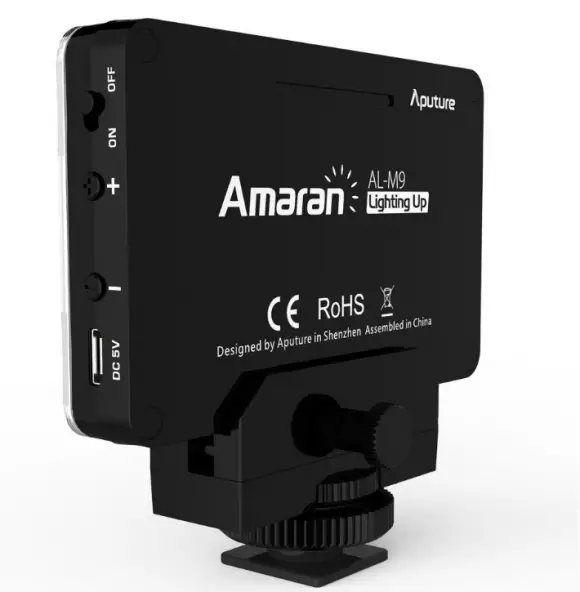 The Aputure M9 utilises 9 high quality SMD LED's capable of rending high quality light whether be it for product photography or accent light for a wall or background. The size pocket size of the M9 makes it possibly to mount the light virtually anywhere.
The Aputure AL-M9 is currently available to order from Amazon US.
Claim your copy of DAVINCI RESOLVE - SIMPLIFIED COURSE with 50% off! Get Instant Access!