Indie filmmaker favourite Atomos have been on quite a roll recently, releasing firmware updates left and right preaching the benefits of HDR monitoring and updating their first generation 4K recorders – the original Shogun and Ninja Assassin giving them HDR capabilities so filmmakers can work easier with LOG workflows, and now it's time for the Full HD recorders to get their turn. Atomos released AtomOS 5.2 firmware for the Ninja Blade and Samurai Blade giving them a simplified HDR waveform and HDR and LOG to REC.709 monitor modes just like they did with the OG Shogun and Ninja Assassin.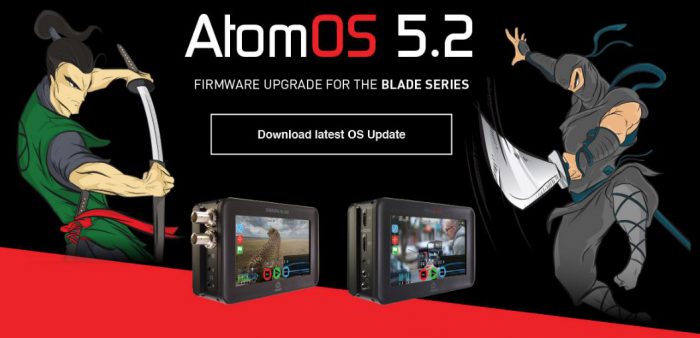 AtomOS 5.2 New Features for NINJA BLADE/SAMURAI
Added AtomHDR monitoring including HDR waveform functions as outlined below
HDR and Log to Rec.709 monitor modes. To access these settings, touch the new yellow "Monitor" button.
HDR mode contains a slider to adjust the number of stops over SDR being displayed on the monitor.
While in AtomHDR mode, a simplified HDR waveform line has been added to easily set the correct slider position for the dynamic range of the scene.
HDR monitoring is supported for the Log output from the following cameras; Sony, Canon, Panasonic, Arri, JVC and Red.
Bug Fixes:
Fixed an issue where an extremely long recording could sometimes result in a corrupted file.
Add support for playback of 24-bit audio
Fixed an issue where some files exported from NLE's did not play audio.
You can get AtomOS 5.2 for free from Atomos here.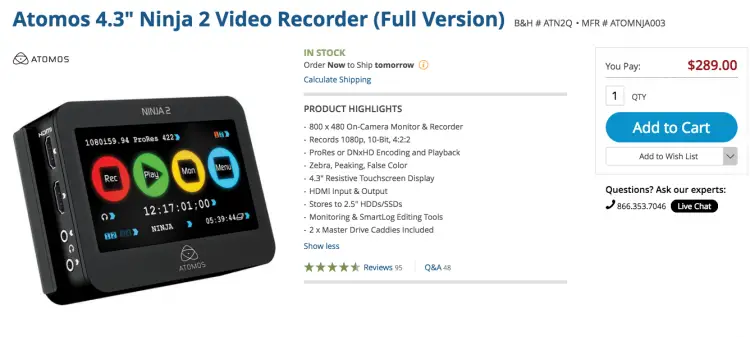 It's really encouraging to see a manufacturer support their older devices, as the more affordable Ninja Blade and Samurai Blade (both currently at $495, only difference being the Ninja is HDMI only and the Samurai is SDI only), which tend to take a back seat as of lately to the newer 4K recorders like the Shogun Flame and upcoming 4K Raw Shogun Inferno.
However, these two are still capable of producing excellent 1080p ProRes or DNxHD for HDMI or SDI cameras, whose resolution maxes out at Full HD, and are still being used in the field regularly on cameras like the good old Sony F3, Canon C100 and the Mark II and countless DSLRs.
So credit, where credit is due Atomos even recently updated the Ninja 2, which is currently their oldest recorder and still sold, with free firmware version 4.3, thus giving the Ninja 2 calibration controls for RGB and Gamma in addition to improved playback compatibility from NLE generated files. Let's hope this trend continues.
I am really excited about IBC and hopefully Atomos will have some surprises at their booth this year.
Claim your copy of DAVINCI RESOLVE - SIMPLIFIED COURSE with 50% off! Get Instant Access!