Get the popcorn out – supposedly the specs for the upcoming Canon 5D Mark IV were just leaked a week before the official announcement. The latest rumours suggest the upcoming 5D Mark IV may very well be announced towards the end of next week either on August 25th or 26th. In the latest rumour/leak over at CanonRumors claim that according to another rumours site – Digicame-info.com the new Canon 5D mark IV will feature Compact Flash card slots, 4K/30p video recording in the 8bit 4:2:2 (post-heavy) MJPEG codec, and 1080/60 + 720p/120 slow-motion. Now this all may turn out to be not the case, but for the most part the 4K part, the 4K codec and slow-motion frame rates go along other rumours we've heard in the past.
Here's a photo of the new 5D Mark IV: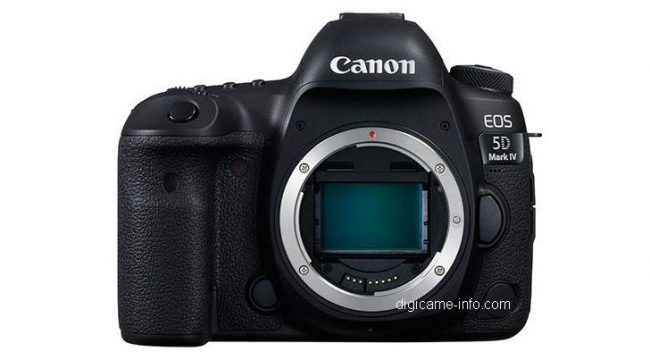 Canon 5D Mark IV Specs (supposed):
30 Megapixel Full-Frame CMOS sensor
7fps Continuous Shooting
Dual Pixel AF
Something called Dual pixel RAW file (for stills) – according to twitter user Thomas this means:

"The way Dual Pixel works, 30MP DP sensor means a 60MP dual pixel raw file with a new RRGGGGBB pattern (vs RGGB), so potentially better dynamic range, and maybe an improved de-bayering algorithm."

61 point AF (probably 41 cross-type)
150,000-pixel RGB + IR  sensor
Anti-flicker
ISO 100-102,400 (extended sensitivity)
Built-in Wi-fi
4K at 24 and 30p  // 1080 at 60p // 120fps @ 720 
8bit 4:2:2 500mbps MJPEG
Touchscreen back LCD (similar to 1D X II probably can track focus with DPAF with your finger)
Dust and weather-sealed
8MB Still Image capture from 4K video (like on the XC10)
Time-lapse movie // GPS built-in
Wi-Fi // NFC
SD / SDHC / SDXC and CompactFlash TypeII
USB 3.0 terminal, HDMI terminal
Size X 116.4Mm X 150.7Mm 75.9Mm
Weight 890g (1.96lbs)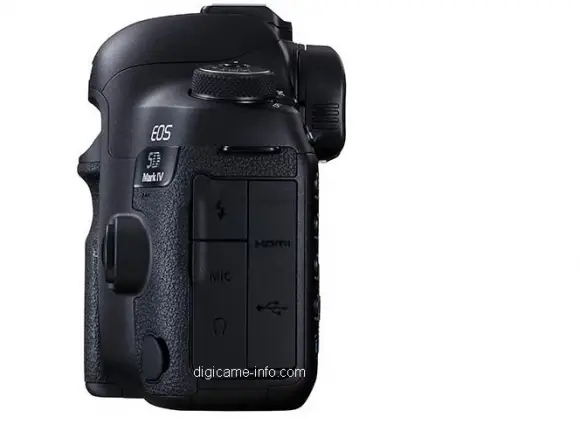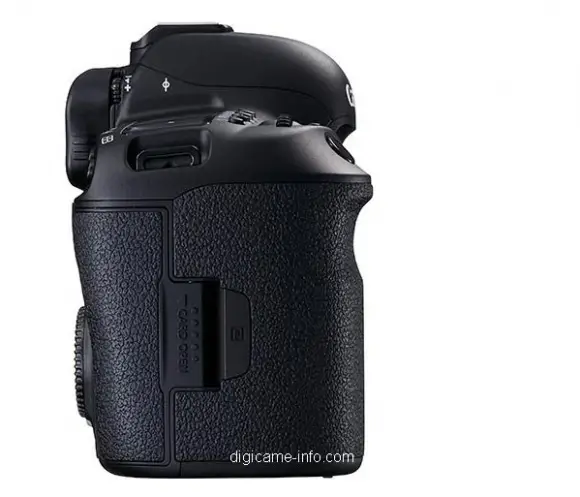 In any case, the Canon 5D Mark IV is probably going to be the hottest DSLR announcement of the year, even beating its bigger brother – the mighty EOS-1D X Mark II, due to its sheer popularity among not just photographers but video pees as well.
After-all the venerable and now iconic 5D Mark II kickstarted the whole "DSLR revolution" (god that term feels so dated in 2016) towards the end of the last decade and broke the clutches of the dreadful 35mm adapters most of us were using on small chip handheld cameras like the XL1, DVX200 and other video equipment museum pieces of years past.
If these specs above turn out to be the real thing, I'd be surprised of the inclusion of Compact Flash cards instead of CFast 2.0, which even the Canon XC10 has, but then the XC10 features a different (newer) codec. I really hope Canon don't drop the ball and this time around include Canon WideDR and Canon Log in the 5D IV, and don't omit it like they did on the 1D X Mark II. What do they expect – that someone will buy the Canon 1DC?
Stay tuned, the real thing will be announced next Thursday or Friday.
Claim your copy of DAVINCI RESOLVE 16 - SIMPLIFIED COURSE with 50% off! Get Instant Access!