If you are like me and prefer to use LUTs and not spend hours upon hours grading footage for a quick-turnaround project, and you're looking for some easy to apply LUTs that will not only save you a ton of time in post, but also make your footage sing, then you should definitely check out the VIVID PRO LUT Pack from FilmSimplified. Not only does this LUT Pack include over 200 modular 3D "Look Up Tables", but it's also on sale at 50% Off for a very limited time! From now up until Thursday 25/26th (depending on where you live in the world), you can pick the VIVID PRO LUT pack for just $59 (it normally costs $120 to buy).
We all have been through this scenario – you shoot some footage, ingest it into your NLE/Grading suite, take a look at it and think… how can i make this look like film? Wouldn't it be great if there was some sort of a magic button to do just that? And we all know that the real task is not a simple grade. The main problem is getting a true and organic looking "filmic" look.
The solution usually comes in the form of a "Look up table" or what we usually call a LUT. Regular LUTs promise that just by applying it to your footage, you will be in filmic nirvana, and your footage will look somehow like a Hollywood Blockbuster.
And of course once you apply the "Filmic" LUT to your footage, it will look nothing like the images you saw on the website you got it from.
The problem? We are asking one LUT to do a lot of work, that cannot be simply achieved easily. And what makes the problem more complex is that almost no one today shoots Rec.709 anymore, which means that all of us, at one point of another will have to use LUTs to either speed up the workflow, or to get some advanced film look that we can't get by simply tweaking the knobs.
VIVID PRO LUT Pack creator – Alex Jordan, who's also a colourist and a DP and editor asks the following fundamental question – How can LUTs be a real asset that allows all filmmakers to work faster? And that's where his idea for "Modular" LUTs (just like modular cameras) was born.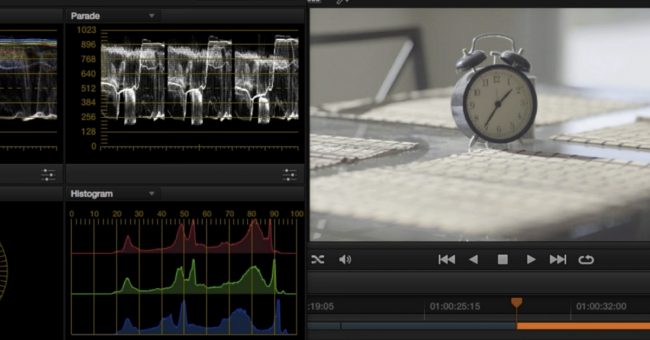 Modular LUTs are designed from the ground up to be "stacked" on top of each other, which is something you generally can't do with regular 3D LUTs or 1D LUTs. With VIVID PRO LUTs every LUT performs a single task, helping you to create any look you want, no matter how complex it is, simply by stacking the right LUTs on top of each other.
So you might want to start by desaturating red in the image, so you apply the "desaturate red" LUT, and then you want to add advanced contrast, where you add contrast without losing the highlight rolloff in your image, so you simply add a "contrast with highlight protection" LUT, and when you want add blue to the shadows you do the same, and finally you can desaturate shadow by adding a new LUT.
So now you have a really great image, using 4 LUTs stacked on top for each other. This look would have taken you lots of time and expertise to achieve other wise. This is just like having a professional colourist next to you, where you simply tell him/her what you want to do to the image, and they do it using years of expertise.
When creating the VIVID PRO LUT pack, I had one other thing in mind… highlight protection. As its one of the most important factors that differentiate film from digital footage because film has a very nice organic transition in highlights that digital simply does not have. So i created every single LUT in the collection with extreme highlight protection built-in.
The VIVID PRO LUT Pack has the "basic" LUTs pack, which contains the main LUTs to be used in production, as well as "Film look" LUTs, that are designed to mimic the organic colours from some of the most popular film genres.
The LUTs also comeLUT pack comes with a FREE LUT training course, which guides you exactly how to use the LUTs and push your colours to the limit. The course explains what modular LUTs are, and provide examples of how to get the film look you are after using our pack.
Compatibility
VIVID Pro LUTs will work in MOST editing and grading environments. This includes DaVinci Resolve, Adobe SpeedGrade, Adobe After Effects, Adobe Premiere Pro CC, AVID Media Composer and more.
VIVID Pro LUTs are compatible with all current-production cameras, including ARRI Alexa, RED, BMPC 4K, URSA, URSA Mini, Canon C100/300/500 and all Sony models with S-Log support – including Sony A7s II, Sony A7s, Sony A7RII, Sony a6300 and more.
Sale ends this Thursday, 25th August 23:59pm PDT time. Get your VIVID Pro LUT Pack at 50% Off for just $59 right here.
Ethics Disclosure: We are an affiliate with FilmSimplified, which means that we get a small commission off purchases of the LUT Pack from the links above, of course at absolutely no additional cost to you. 
Claim your copy of DAVINCI RESOLVE - SIMPLIFIED COURSE with 50% off! Get Instant Access!