Change is hard and often met with inherent resistance. Such as the case with the migration from SD to HD, analogue to digital, tape to file based editing, HD to 4K (still painfully going), and now we even have something very new – HDR monitoring. For most of us this is a very new concept we need to get familiar with. On the upside, it's much easier to see the benefits of than even 4K. For me personally, after spending some time with the Atomos Shogun Flame, it will completely change the way I shoot LOG in the near future. From what I understand, I look at HDR as a three part process – acquisition, monitoring, and display technology.
The first – we already gave – any LOG capable camera shoots "HDR" technically, the problem is when we are recording we can't really see it, and when the footage is edited – it is delivered for an SDR (standard dynamic range – or Rec.709) environment. In order to truly see HDR, the footage has to be properly shot in a LOG gamma, graded for HDR, and viewed on a proper HDR monitor.
The last part is already happening – just look around your local TV store and chances are you'll see HDR stickers some UHD TVs. With the upcoming switch to BT.2020 (REC.709's replacement) the move to HDR will be imminent, and it will happen in my opinion, much faster than people think.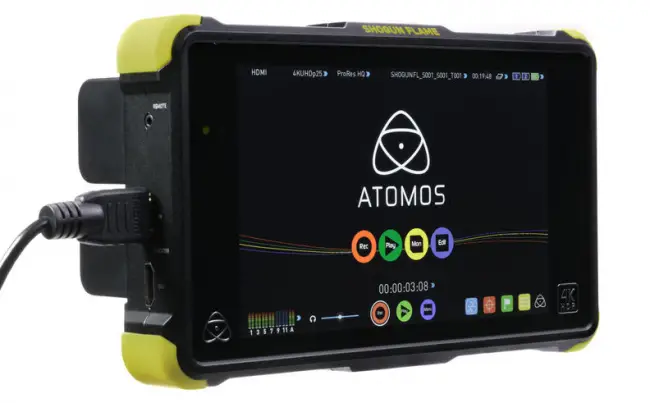 The problem is how do you monitor your LOG footage when you are recording? This is a crucial step in the process, as proper HDR acquisition is the backbone of everything in this process, the good folks of Atomos as you may remember, recently launched their latest Flame Series monitor/recorders – the Shogun Flame and Ninja Flame (HDMI Only, $1,295 at B&H), which retain the recording functionality of their predecessor Shogun and Ninja Assassin, but update the monitoring side of things to a 10bit HDR display.
Richard from Global Distribution (who distribute Atomos products in the UK) is a very knowledgable dude, who knows his HDR much better than me, and in the video below he'll explain to you what HDR is and how to properly use it with an Atomos Flame series recorder/monitor.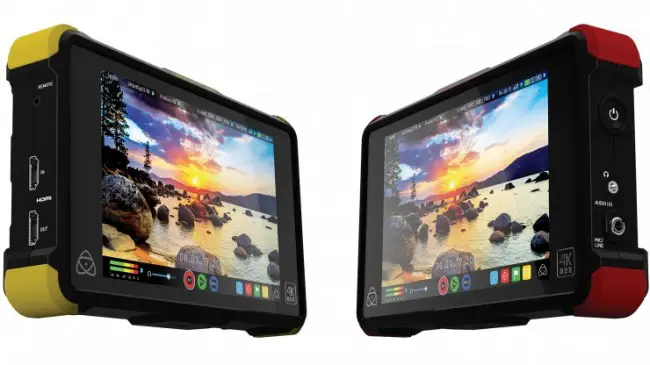 Atomos Shogun Flame – $1,695 at B&H
1,920 x 1,200 Touchscreen Display
10-Bit FRC Monitor Processing
4K HDMI and 12G-SDI Inputs/Outputs (Ninja Flame is HDMI only)
1500 cd/m² Brightness
HDR Mode with 10 Stop Dynamic Range
High Bright Mode for Rec. 709 Viewing
UHD 4K up to 30p / 1080p up to 120 fps
10-Bit 4:2:2 ProRes & DNxHR Encoding
Records to 2.5″ SSD/HDD Media
Dual Sony L-Series Battery Slots
HDR monitoring may be new to most of us, but we'll seen have to start adapting to HDR delivery as more and more clients request HDR footage in the future. What do you guys think about HDR? Is it just a fad like 3D or is it here to stay? Let us know in the comments below.
Claim your copy of DAVINCI RESOLVE - SIMPLIFIED COURSE with 50% off! Get Instant Access!