Well, what do you say what do you know – Canon managed to release the first 4K footage shot with their new flagship Canon EOS C700 camera. Not only that, but the camera it replaced – the trusty old Canon EOS C500 gets (another, and possibly last) juicy $3,000 price drop (down to the very appealing $6,999 from $9,999) following the previous price drop back in March this year, when the Japanese electronics behemoth slashed a massive $6K chunk off the $16K price tag of the then "top-of-the-line" Canon EOS Cinema camera. I sort of feel bad for the way the C500 has been treated over the years. It never really got the traction it deserved, and despite being used on major Hollywood productions such as "The Wolf of Wall Street", "The Big Short", and as an A-Cam on the Shane Hurlbut, ASC lensed "Need For Speed", not many people bought it. The fact that you couldn't record 4K internally was a big deal for some, plus the price tag wasn't fitting to most peoples pockets.
Nevertheless, the Canon C500 is still a very potent and capable camera once you stick an external Raw recorder like the Odyssey7Q+ the camera transforms into a proper Hollywood movie camera capable of 4K Raw up to 60p and HRAW (Half-Raw 4096 x 1080 up to 120fps) plus the very juicy 12bit 444 up to 60p. For those who want to save even more money, the older Odyssey7Q ($1,295 at B&H) will work fine too.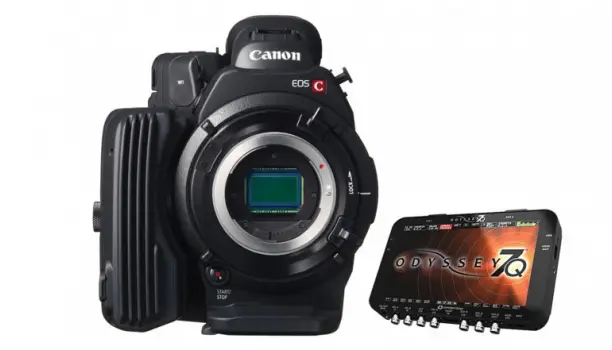 Canon EOS C500 EF Highlights – $6,999 at B&H
4K RAW (4,096 x 2,160) Output to External Recorders like Odyssey7Q+
EF mount (PL Mount version is now discontinued)
8.8 Mp Super 35mm-Size CMOS Sensor
Also Puts Out 2K, Quad HD & Full HD
2x 3G-SDI Outputs
50 Mb/s Proxy HD Recording to CF Card
10-Bit 4K RAW at Up to 60p
10-Bit 4K Half RAW (4096 x 1080) at Up to 120p
12-Bit 2K 4:4:4 Signal at Up to 60p
Canon Log Gamma
All of a sudden, the original C500 is now cheaper than the C300 Mark II ($11,999 at B&H) and at the same price as the original Canon EOS C300 EF + Dual Pixel AF and it makes a lot of sense to buy it if you are planning a low-budget feature or just want to up your corporate production game.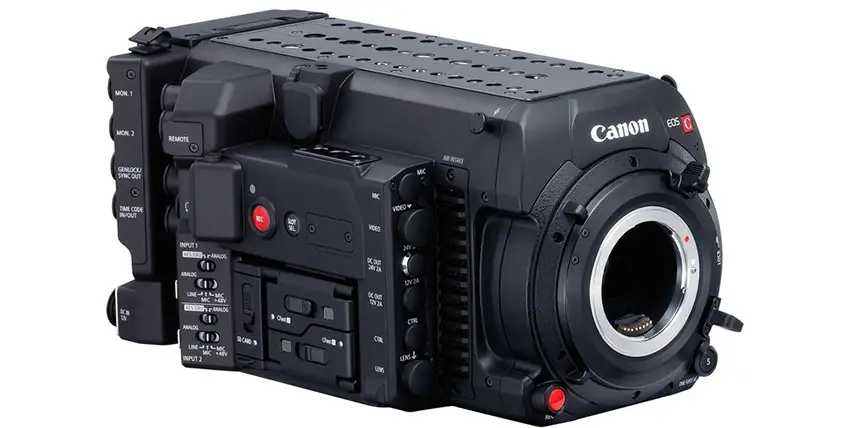 Now that the dust has almost settled after the Canon C700 announcement, which nearly broke the Internet in a barrage of hilarious and mostly irrational rants from a lot of "keyboard DPs" and some sensible opinions from other more talented professionals, it's time to see some actual 4K footage from the damn thing.
Check out the first official 4K footage from the EOS C700 released by Canon (make sure to watch in 2160p):
You can also see the EOS C700 product video in 4K as well:
Canon EOS C700 Highlights – $28,000 Body
Super 35mm 4K CMOS Sensor
10-bit or 12-bit 4K RAW up to 120 fps (via Codex raw recorder)
2K RAW up to 240 fps (via Codex raw recorder)
ProRes 4K up to 60 fps (via Codex raw recorder)
EF Cinema Lock Type Mount (PL version available)
Global Shutter version in 2017
Up to 15 Stops of Dynamic Range
Dual Pixel CMOS AF
4K up to 60 fps, 2K/HD up to 240 fps
Prores 4444 in 2K/FHD
Proxy Recording to SD Cards
Canon Log 2 and Canon Log 3
XF-AVC and ProRes Recording to CFast 2.0
Canon EOS C700 Frame Rates and Codec Options: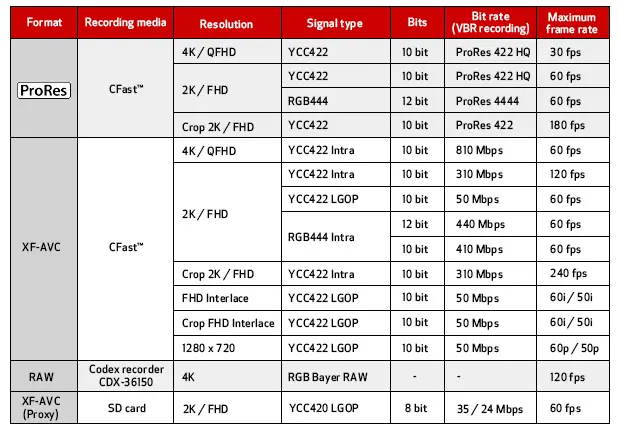 You can't judge a book by its cover and a camera by its spec-sheet, but even with the YouTube compression, to my eyes the footage looks great and I truly believe the EOS C700 will be able to delivery stupendously good 4K images. No question about it. Whether the camera will be a failure or a success that yet remains to be seen, but as with all other Cinema EOS cameras before it, in my opinion the C700 will catch-up slowly and will see some use on quite a few big budget productions.
Whether or not the EOS C700 would be able to solidify Canon's position as a top choice for high-end productions as an A-camera, where currently it is predominantly an ARRI and/or RED world, will take more than a few days to become evident. The "Big Canon" has a long and steep road ahead in a crowded top-end 4K+ camera market segment, but I really do hope it finds its home.
Order/Pre-Order Links:
Canon C500 EF Mount Body Only – $6,999
Convergent Design Odyssey7Q – $1,295
Convergent Design Odyssey7Q+ $1,795
Claim your copy of DAVINCI RESOLVE - SIMPLIFIED COURSE with 50% off! Get Instant Access!