Gear manufacturers targeting compact and DSLR form-factor style cameras have been quite busy in 2014 cranking out bits and pieces to make our lives on set much easier. Creative powerful and smooth shots with you camera of choice will certainly add production value to your video and today there are plenty of tools to help you get the shot you need. From motion controlled sliders to mechanical sliders and dolly systems with some digging around you're bound to find the right tool for the job.
South Korean equipment manufacturer Motion9 have been quite busy this year making everything from cages for the A7s and GH4, to brushless hand held gimbal stabilisers, and sliders. Have a read through our post on their GCam 3-axis gimbal stabiliser, and then stick around for some news on their latest line of sliders – the very compact and versatile LINECAM 34 and LINECAM 46 sliders.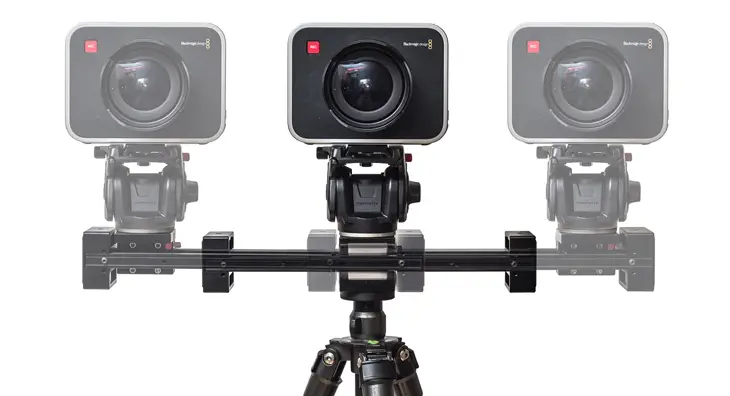 Features walkthrough video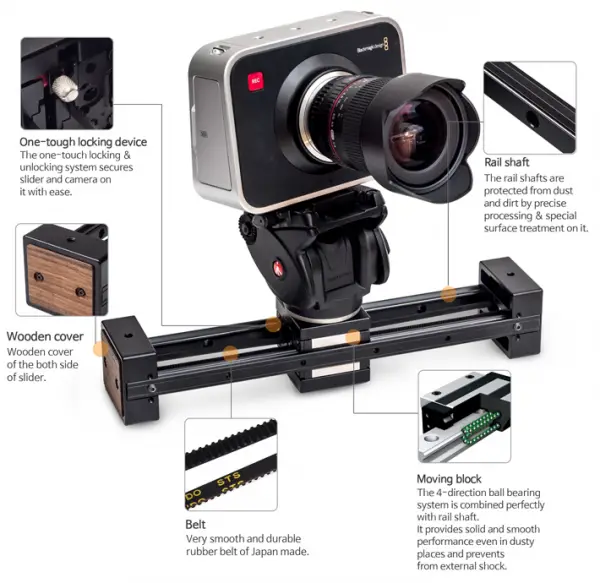 The Motion9 Linecam family sliders consist of two rail shafts and two moving blocks enabling it to travel twice it's size when placed on a tripod, allowing for more creativity and longer, smoother shots. This innovative design allows it to still be portable and easily placed in a camera bag or backpack.
The Linecam sliders come in two different sizes:
The smaller version comes at 13 inches, or 340mm in length, and offers travel on ground at 230mm (9 inches) and extends when placed on a tripod up to 470mm (18.5 inches). The payload capacity is rated at 8kg (17 lbs.) on the Linecam 34 making it easily capable of holding a Blackmagic Cinema Camera, or a Production camera, or a large sensor camera like the Canon C300.
This longer version is 18 inches, or 460mm in length, offering a total travel distance on ground of 350mm (13.7 inches), which extends to 700mm (27.5 inches) travel once placed on a tripod. The load capacity is 6kg on the Linecam 46 or about 13 lbs, making it still capable of holding a decent load, just keep in mind that the longer a dual shaft slider extends, the lesser load it can take in order to prevent bending towards the ends.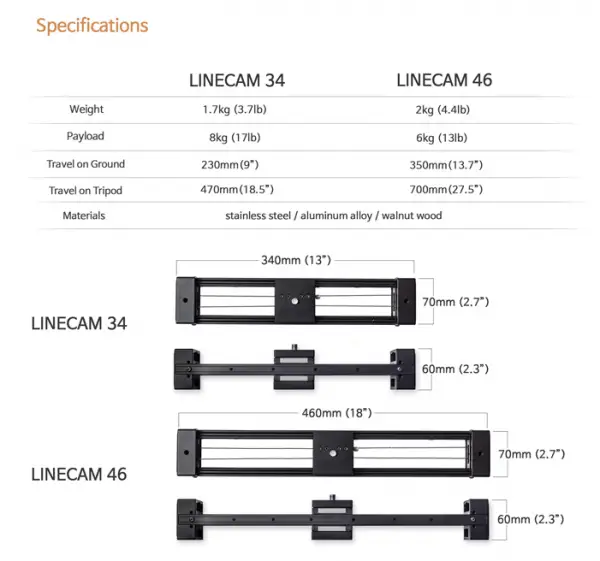 Motion9 Linecam 34 Slider Demo
The Motion9 Linecam sliders make an interesting offering to DSLR and BMCC shooters out there, and although it shares a similar design to the already established Edelkrone Slider Plus, it certainly looks capable of producing solid and stable footage. You can pre-order the Motion9 sliders at a 15% discount for the holidays.
Linecam 34  – now at $340 (15% off $399)
Linecam 46 – now at $424 (15% off $499)
Offered on first come, first serve basis from 25th December 2014, to 25th Jan 2015. Shipping scheduled for 9th Jan, 2015 and every Friday afterwards to 26th Jan.
[via Cinescopophilia]
Disclaimer: As an Amazon Associate partner and participant in B&H and Adorama Affiliate programmes, we earn a small comission from each purchase made through the affiliate links listed above at no additional cost to you.
Claim your copy of DAVINCI RESOLVE - SIMPLIFIED COURSE with 50% off! Get Instant Access!