Now that IBC 2016 has wrapped, the next trade show we are eagerly awaiting is the bi-annual Photokina 2016 show in Cologne, Germany, which also happens to be the premier trade show for still image equipment makers such as Canon, who just announced the latest additions to its EOS M series system – the new Canon EOS M5 and the compact EF-M 18-150mm f/3.5-6.3 IS STM lens. The new Canon EOS M5 camera features the already familiar 24.2 Megapixel APS-C sized CMOS sensor carried over from the popular Canon EOS 80D DSLR, DIGIC 7 Image Processor and apparently is the fastest AF speed camera in the EOS M-series. Alas, this means that the video capabilities of the new EOS M5 are sadly limited to 1080p at 60fps max (in late 2016 REALLY CANON!?!) and there is no 4K video recording whatsoever….
However, it's not all doom and gloom for video enthusiasts. The EOS M5 features a cracking AF system that Canon is known for – Dual Pixel CMOS AF makes an appearance here as well and it works in both stills and video; and that's huge!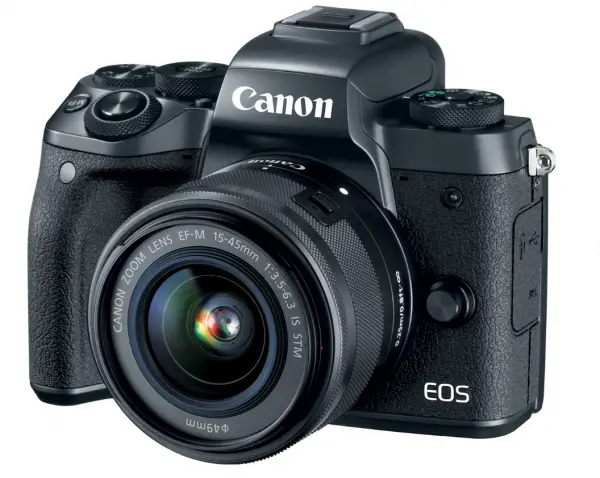 Canon EOS M5 Features and Highlights
24.2 Megapixel CMOS APS-C sensor
ISO 100–25,600.
Fast and smooth Dual Pixel CMOS AF helps you capture stills and shoot video with quick and precise autofocus.
High-speed continuous shooting at up to 7.0 fps (up to 9.0 fps with AF Lock)
New DIGIC 7 Image Processor with improved AF tracking performance.
Full HD 1080/60p in .MP4 format
Digital IS with 5-axis image stabilisation when shooting movies plus increased image stabilisation with both lens optical IS and in-camera digital IS when shooting with an IS lens.
Built-in high-resolution EVF (approx. 2,360,000 dots) with new Touch and Drag AF lets you manually move the AF frame displayed for more precise focusing in different shooting situations.
Intuitive touch screen 3.2 tilt-type (85° up/180° down) LCD monitor (approx. 1,620,000 dots) enables flexible positioning and clear viewing.
Easily customize functions while shooting using the Main Dial, Quick Control Dial, Dial Function Button and Exposure Compensation Dial.
Built-in Wi-Fi and NFC allows for easy sharing and transferring of images and videos.
Equipped with Bluetooth Smart for smooth pairing with a compatible smartphone by powering on both devices for easy photo sharing and remote control possibilities.
Shorter camera startup time and interval time between each image capture for a more efficient shooting experience.
Compatible with EF-M lenses as well as the full line of EF and EF-S lenses and Speedlites for expanded creativity.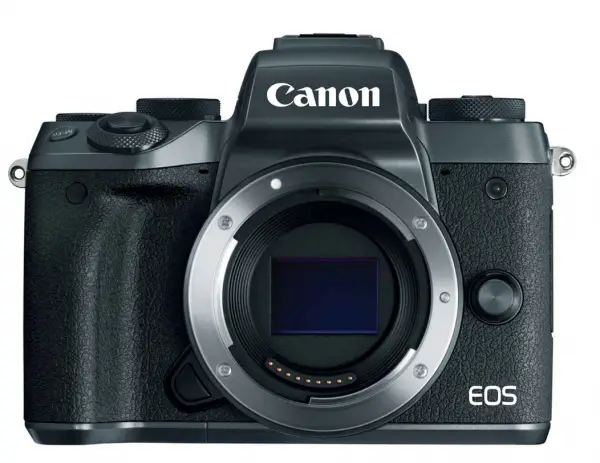 However, for me personally, the biggest feature in the video department is the inclusion of Digital IS with 5-axis image stabilisation – this has the potential to vastly improve handheld shooting in run n' gun scenarios such as events or VLOGs as well as any other time your camera is off the tripod!
This in-camera body image stabilisation is the first of its kind in any Canon EOS camera; hopefully this is a sign of things to come in their next gen DSLR and mirrorless bodies? (The 5D Mark IV should have had this, but I guess because it's a DSLR the way the whole prism and mirror and blah, blah, blah you're gonna have to wait another 4 years probably…)
Here's a couple of First Look videos from our friends at B&H and Adorama.
The cool thing about In body image stabilisation (similar to the Panasonic, Oly, and Sony's versions) it will also work with non-Image Stabilised electronic lenses and also fully manual ones such as vintage glass. Additionally, the EOS M5 can also do in-camera time-lapse videos.
The new Canon EF-M 18-150mm f/3.5-6.3 IS STM lens offers a high-zoom ratio, expanding the range of photographic possibilities for EOS M digital cameras. Its image stabilizer helps with reducing image blur and making image and video shooting easier at longer focal lengths. Along with the enhanced performance, the EF-M 18-150mm f/3.5-6.3 IS STM lens is compact and lightweight, making it a versatile and convenient lens to carry.
Key Features of the Canon EF-M 18-150mm f/3.5-6.3 IS STM Lens Include:
Canon's first EF-M high-zoom power lens covering a broad range of shooting scenes with a high-zoom ratio of up to 8.3x (29–240mm equivalent).
Compact and lightweight design allows for easy portability.
Optical design helps provide excellent image quality across a broad zoom range comparable to the EF-S 18–135mm f/3.5–5.6 IS USM lens.
Maximum magnification of 0.31x at focal length 150mm.
Image Stabilizer effect at up to 4 stops of shake correction helps capture sharp images.
I guess Canon are going after the Sony a6300 with the EOS M5, given the 24 MP sensor, the "fastest AF" claim, In-camera Image Stabilisation, a sharp EVF etc. etc.; but the obvious omission of 4K video (again!) is quite baffling. While Panasonic and Sony are releasing 4K video enabled consumer mirrorless cameras in the same price range left and right, Canon's strategy appears to be – if you want to shoot 4K with any of our cameras – get an XC10 for $2K, which isn't really a mirrorless camera and isn't really a video camera – I don't even know what it's supposed to be? And I used to own one at that, or spring for a Canon 5D mark IV…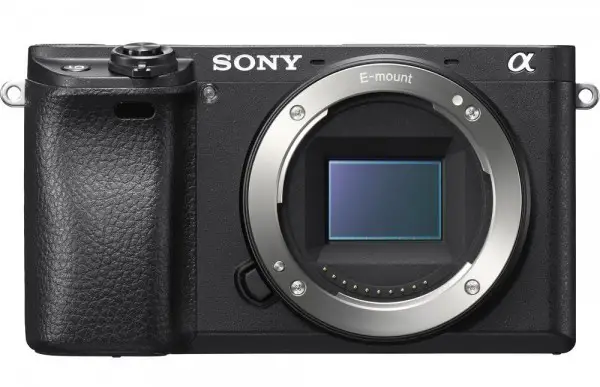 Go figure really… but as much as I want to be positive about the EOS M5, and I am sure it's going to be a fine stills camera that many will love, and even maybe a fantastic "Vlogging" camera, the omission of faster frame rates such as 120fps in Full HD and 24/30p in UHD, which my year+ old Sony RX10 II can do easily do, is a disappointing.
Would the addition of Dual Pixel CMOS AF and In-Body Image Stabilisation prove to be more useful than a 4K recording option or super-slow motion? It depends on your perspective and preference, but why not have both?
The EOS M5 is priced at $980 USD for the body only version and is estimated to start shipping late November just in time for your Xmas shopping. The M5 will also be available to buy in 2 kit versions with two different zoom lenses – one kit with the EF-M 15-45mm/F3.5-6.3 IS STM lens for $1,099; and another with the new EF-M 18-150mm f/3.5-6.3 IS STM for $1,479.
In addition, the new Canon EF-M 18-150mm f/3.5-6.3 IS STM lens, will be available in graphite and silver colours, is scheduled to be available in December 2016 for an estimated retail price of $500
Pre-order links:
Claim your copy of DAVINCI RESOLVE 16 - SIMPLIFIED COURSE with 50% off! Get Instant Access!