Here's something pretty cool. Paid members of the creative asset marketplace Motion Array can now submit requests for the assets they want produced. Motion Array is always trying to make the user experience a cut above the rest, and this new feature is just another attempt to do that. The premise behind the requests is pretty simple. Here's how it works. Members start by clicking the "Requests" tab at the top of the site. Once they are on the requests page, they can take a look at all of the open requests. This gives them a chance to see if a similar request is already active. Or to vote up other requests that they'd like to see fulfilled.
Here are a few of the requests that have already been fulfilled by Motion Array producers.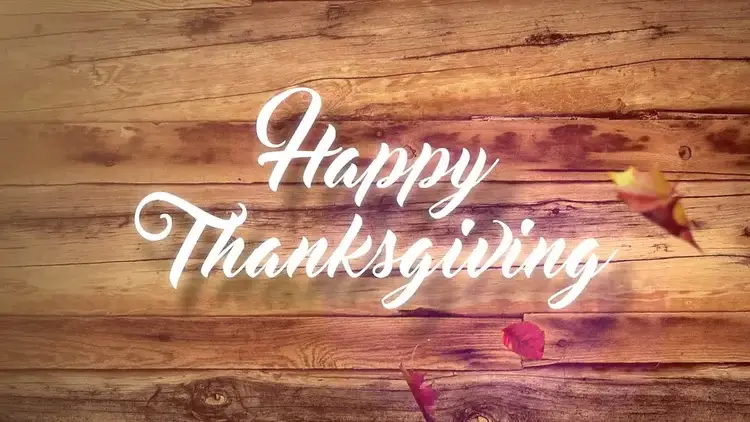 If the member still wants to submit their own request, they simply hit "Submit Request." From here, a few key pieces of information are gathered. A title, a description, and a category are all that's required. Categories for Motion Array assets include stock music, video, motion graphics, After Effects templates and Premiere pro templates.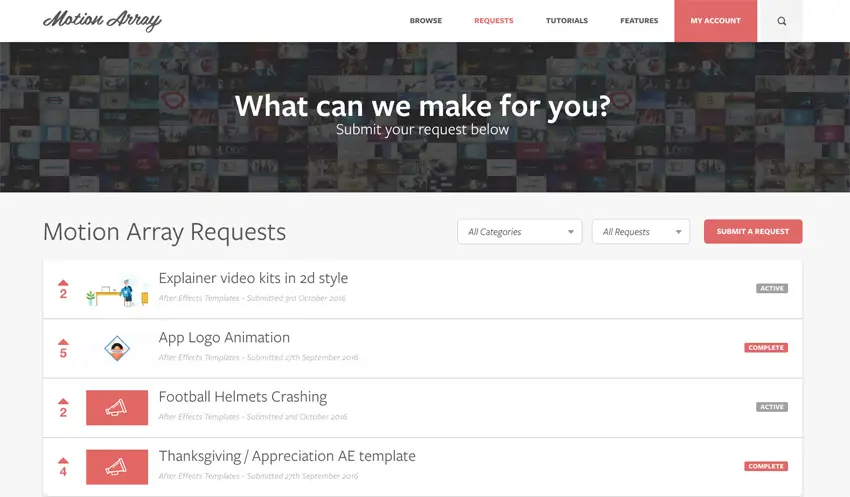 After the request has been submitted, the team at Motion Array will review the request to make sure it fits within the parameters of the site and scan for duplicates. After the review, the request goes live on the site.
This is where it gets fun. Now all of the Motion Array producers can see the request. Any one of them or many of them can opt to fill the request. Each time a request is completed, the member making the request, and anyone who voted it up, will receive an email letting them know the request is ready. Even if the request is fulfilled multiple times.
As Motion Array co-founder Eri Levin puts it, "It's a win-win. Producers know exactly which types of assets the users want to download, and users get custom files that fit their exact needs."
The new Requests feature is just another in a line of recent, and soon to come, features that make the site more compelling for members. The last feature Motion Array released for paid members was a video portfolio site builder. This is a custom site builder that makes it really easy to build a site showcasing work and facilitating contact. Members can even use a domain supplied by Motion Array or forward the site to their own custom domain.
Motion Array seems to be working hard to make their company more useful to members than just a place to grab a few assets on the go. It will be exciting to see what comes next from the team.
[source: Motion Array]
Claim your copy of DAVINCI RESOLVE - SIMPLIFIED COURSE with 50% off! Get Instant Access!