Don't call it a comeback! Ok, I'm lame, I know, but hey at least Kodak's back again, or are they?… Back in January, Kodak even announced they are bringing back a Super 8mm camera, and now the legendary, and once upon a time an American imaging industry powerhouse, Eastman Kodak is once again making a foray into the world of new, digital technology aiming at those kids out there who are desperately seeking the latest "cool" factor. I am too old to know what's cool these days, but Kodak are not joking when they say they are marketing their latest Kodak Ektra camera & Android-based smartphone to both enthusiast and pro photographers. Paying homage to their legendary rangefinder form the 1940's, the Kodak Ektra sports a very hip new design with a mini grip at the "chin" of the phone akin to the feeling of handling an actual photographic camera.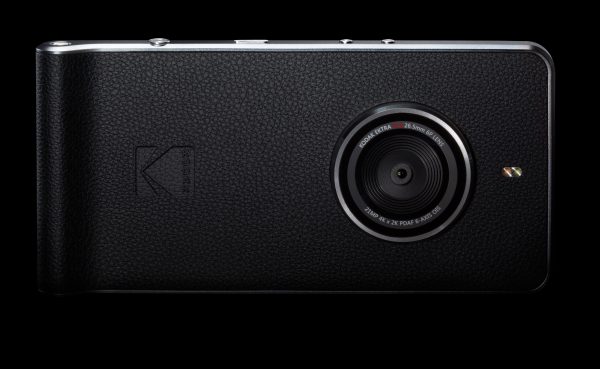 The new camera phone from Kodak is encased in pseudo-leather material and packs a 21 megapixel Sony IMX230 camera sensor with f2.0 aperture, phase detection AF and HDR. It even has a dedicated shutter button and 4K video recording (although the specs are kind of elusive as to what frame rates we are talking about here, presumably 30fps).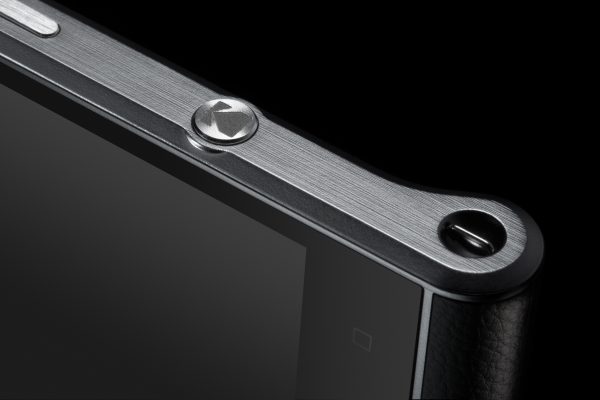 KODAK EKTRA Features and Highlights
ANDROID 6.0 (Marshmallow)
Camera:

21MP main camera with Kodak non-reflective lens coating. Aperture f2.0.
Optical Image Stabilization and Auto Focus.
13MP front-facing camera.
Phase Detection Auto Focus (PDAF) & HDR Imaging.
4K Video Capture.
Helio X20 2.3GHz Decacore processor with 3GB RAM
5-inch 1080p touchscreen display
32GB memory, expandable with MicroSD cards
Advanced Manual Mode with adjustable

Exposure, ISO, Focal Length (Manual/Auto),
White Balance, Shutter Speed, Aperture (fixed f2.0 main camera)

Familiar scene selection dial experience – includes scene modes Smart Auto, Portrait, Manual, Sports, Bokeh, Night-time, HDR, Panorama, Macro, Landscape, Film / Video
Integrated high quality printing app
Super 8 Video Recorder
Integrated social media sharing
3000 mAh, with USB 3.0 Type C fast charger
The Kodak Ektra features a custom built camera app controlled by an intuitive haptic touch, SLR-style Scene Selection Dial, where adjustments are made in real time via a range of settings including HDR, Landscape, Portrait, Macro, Sport, Night-time, Panorama and Bokeh, alongside a Smart Auto mode.
In Manual mode, more advanced users can adjust exposure, ISO, focus, white balance and shutter speed, with the results being visible on the screen as changes are made. The camera also includes editing software from popular photo app editor Snapseed, providing exceptional tools to edit images on-the-go, without having to download any additional apps.
The new Kodak Ektra, of nothing else, is yet another attempt to bring a niche camera product into an tough marketplace. It may not dethrone the might iPhone or leading Android devices, but it does have the potential to wow those looking for something different that takes pretty pictures and can make phone calls.
Sure, it will cost less upon release than the Panasonic Lumix CM1, which features a 1-inch 20 megapixel sensor, and has been shipping for about a year and a half, but it won't be an easy sell given the dominance of already excellent cameras on mainstream smartphones.
The Kodak Ektra camera phone is currently priced at £449 and available across Europe later this year. At the moment Kodak has no plans to make it available for sale in the US/North America or rest of the world, however this may change depending on demand.
[via Kodak]
Claim your copy of DAVINCI RESOLVE - SIMPLIFIED COURSE with 50% off! Get Instant Access!