Three years after revolutionizing the industry, Freefly Systems are back with their next generation 3-axis gimbal stabilizer – the Freefly MoVI Pro! You probably remember the Freefly Systems MoVI M10 promo with Vincent Laforet in 2013, which took the filmmaking industry by storm and literally spawned off a whole mini-industry of competing manufacturers who flocked into this (then) untapped market of 3-axis gimbal stabilisation for compact cinema and DSLR-like cameras. Now in 2016, Freefly have a few handheld gimbal models behind their back (the M10, M5 and M15) plus of course their ALTA aerial system and the TERO RC stabiliser car, and have leveraged their expertise in creating amazing camera stabilization devices, while at the same time listening to feedback from their customers to create the "ultimate" 3-axis camera stabilizer – the MoVI Pro.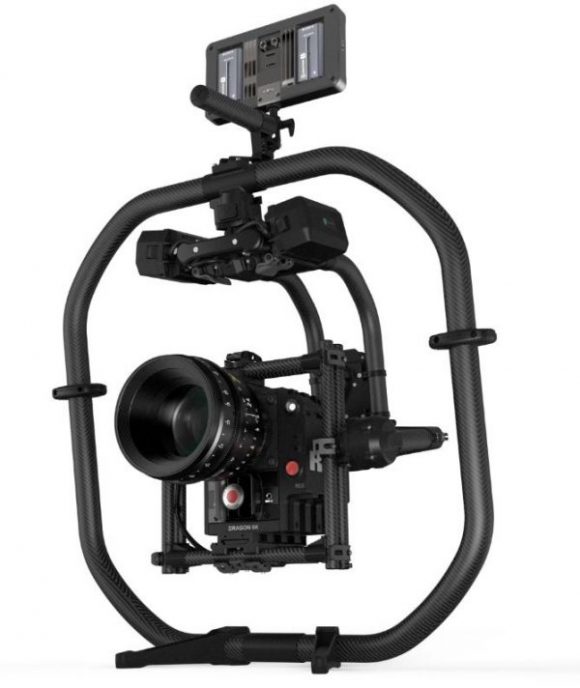 The Freefly MoVI Pro is a lightweight, portable system that allows users to create world class production quality video content quickly and easily. Designed from the ground up to minimize downtime on set, the MoVI Pro features a new style of hot swappable intelligent batteries that can power the MōVI Pro, your camera, and all accessories while keeping you shooting all day long.
One of the many cool new features on the new MoVI Pro is the integrated screen on the back of assembly, which gives users quick access to vital information and the ability to tune/adjust parameters on the fly without needing to use a phone or computer.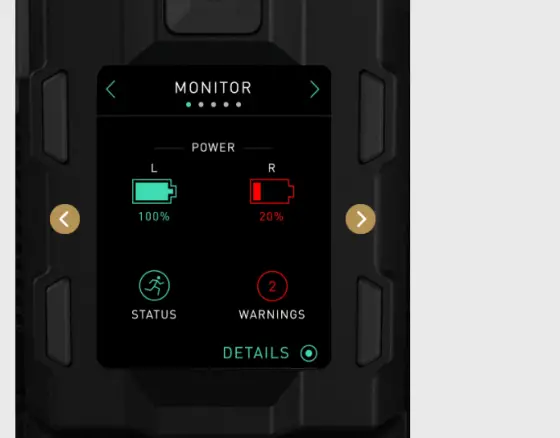 The new stabiliser from Freefly Systems can take camera/lens payloads up to 15lbs/6.8 kgs and features a redesigned carbon construction hiding almost all of the cabling to prevent accidental tears. The unit is also capable of a 180 degree roll for seamless Upright or Inverted mode.
The MoVI Pro is also integrated with the new and improved MoVI Ring Pro which even has an integrated stand at the base making it easier for operators to rest the gimbal stabiliser on the ground or pass on to other operators much easier than before with the side bar handles.
The new motors in the MoVI Pro have twice the torque of the first generation MoVI motors and high resolution encoders enabling the MoVI Pro's custom designed direct drive brushless motors to tackle the rigours of modern video production.
The new MoVI Pro features unprecedented integration with RED cameras to allow users to access RED camera controls from hundreds of feet away using either the MoVI Controller or the new MIMIC controller.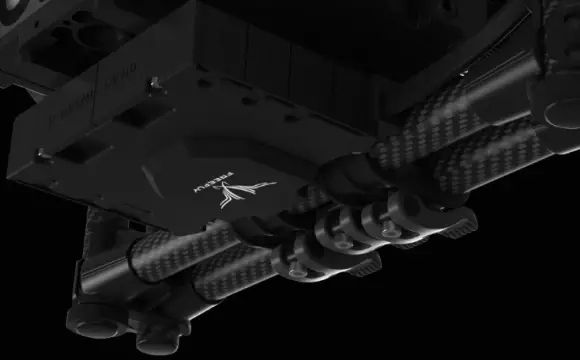 The MōVI Pro also features the world's smallest fully integrated 3-axis lens control system built into the camera stage. Users are now able to control all 3 channels (Focus/Iris/Zoom) with either the MōVI Controller, MIMIC, or a combination of the two.
Freefly MoVI Pro Features:
Innovative structural design for ease of use, convenience, strength, versatility
Dual Hot Swappable 22.5v 1.8Ah Batteries with status indicators
15 lbs or 6.8kg camera payload
New Design with Covered Cabling
180 degree Roll for Upright/Inverted mode
Versatile Toad in the Hole quick release system
Integrated Focus / Iris / Zoom controller
Embedded screen for tuning / customization
Increased motor torque
12-14v 6A D-Tap output for camera power
2 x 12V 2A D-Tap output for accessory power
Ultra fast <2 Second Boot time
Full stiffness and Filter autotune in ~10 seconds
MōVI Pro applications (iOS, Android)
Majestic Mode
Timelapse
Dual GPS (top and bottom) for solid signal in Sky or GroundView
Full Red RCP integration (Focus, Iris, ISO, Start stop, etc) for RED Epic and other RED cameras
Internal long range 2.4GHz frequency hopping radio for connection to MIMIC
Multiple handle options (MōVI RING Pro, Low Profile Handle, Classic Handle)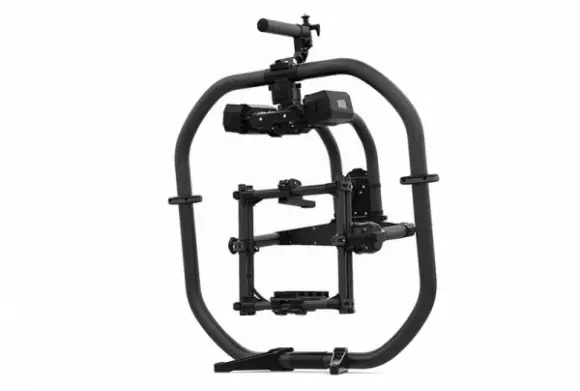 New MoVI Ring Pro Features:
30mm ultra lightweight and high quality carbon fibre
Adjustable / removable hand-stops
Fibre re-inforced molded plastic feet
One hand adjustable quick release monitor mount
Removable top handle
MōVI Ring Pro is compatible with ALL MōVI's
See this insane pop promo below shot on a RED Weapon Helium 8K S35 and EPIC-W by DP Mike Poore, and directed by Ty Evans. They also used the new Freefly MoVI Pro to get those buttery smooth shots.
Check out also the Behind the Scenes:
While, there a plenty of other more affordable 3-axis gimbal stabilisers out there from companies like DJI, Moza, ACR Systems, CAME-TV and plenty more, it wouldn't be very wise to compare the Freefly MoVI Pro with others by the price tag.
Freefly may have very well created what they call "the most advanced camera movement system ever…" – Freefly stabilisers are often cited as an industry benchmark for leading performance, flexibility, and ease of use. The MoVI Pro is no different – it is a high-end camera stabiliser system meant for the latest digital cinema cameras and most of all productions who require this level of performance.
The MoVI Pro will be initially available in 2 bundles – the Freefly MoVI Pro Handheld Bundle, which includes the MoVI Pro, MoVI Ring Pro, and MIMIC controller all for $6,500 and also in an Aerial bundle.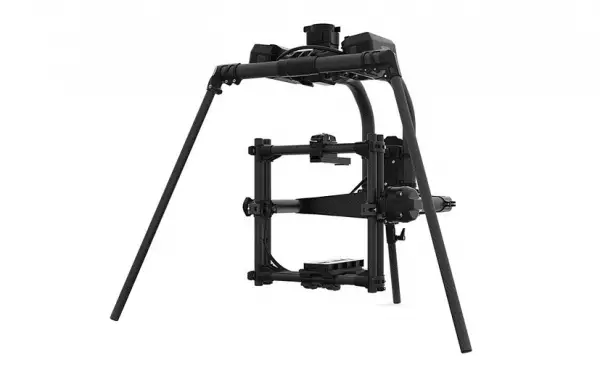 The MōVI Pro Aerial Bundle will set you back $6,350 and it includes:
MōVI Pro Aerial Bundle:
MōVI Pro
MōVI Pro Landing Gear
MIMIC
2x MōVI Pro Battery Pack 1.8Ah
2x MōVI Pro Battery Charger
1x COM to FRX Cable
1x MōVI Pro Accessory Bag
1x MōVI Rod Mount Adapter
2x Bolt ⅜ -16 x ⅝"
2x Bolt ¼ -20 x ½"
2x Bolt ¼ -20 x ⅜"
1x 2.00mm Hex Driver
1x 2.50mm Hex Driver
Claim your copy of DAVINCI RESOLVE 16 - SIMPLIFIED COURSE with 50% off! Get Instant Access!