Having a reliable portable drive with a decent amount of storage capacity in your camera or laptop bag when traveling could be extremely convenient for holding a large number of files, especially if you need to deal with 4K resolution media or beyond. This is where the brand new portable 5TB drive just announced by Seagate comes in. In fact, it's claimed as the world's largest consumer portable drive available today, and it only costs $159. This unit can be easily connected to both Windows, and Mac based computers via the USB 3.0 interface thus eliminating the need for a separate power supply and literally fits in your pocket. The Seagate 5TB Back Up Plus Portable drive provides transfer rates up to 120 MB/s which aren't as fast as its SSD siblings on the market but seems to be reliable enough for storing your backups everywhere you go.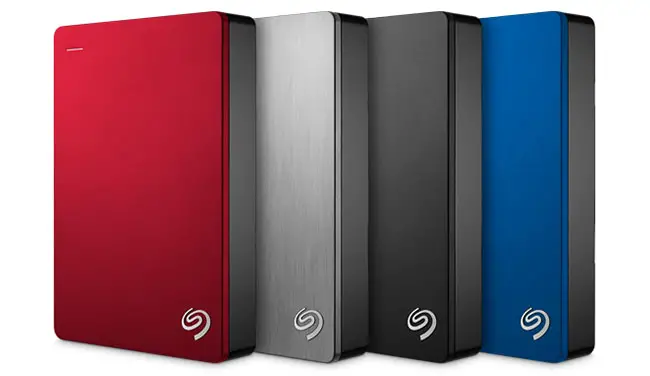 Seagate Back Up Plus Portable Highlights
5TB Storage Capacity
Transfer rates up to 120 MB/s
USB 3.0 Interface
Sleek, Tough, Metal Design
Based on BarraCuda platter technology
Seagate Mobile Backup App
Windows & Mac Compatible
Price – $159
Availability – December 2016
The brand new drive sports a durable aluminum cover available in four colors (silver, black, red, and blue) and weighs just 0.545 pounds. Based on the Seagate's 2.5-inch BarraCuda platter technology, the unit can handle massive chunks of data along with high-resolution media in a small form factor which makes it the perfect backup solution for content creators and creative professionals on the go.
For further convenience, users can manage your assets with the included Seagate Dashboard software that simplifies the process of backing up files and transferring data between external devices. In addition, every Backup Plus Portable Hard Drive comes with 200GB of cloud storage using Microsoft OneDrive available for two years and can also be synced with other cloud backup services including Google Drive and Dropbox.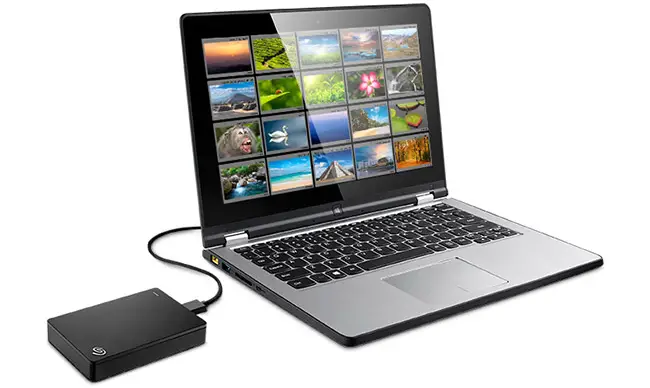 Ultimately, the Seagate 5TB Backup Plus Portable Hard Drive can be already pre-ordered for $159 as it's expected to hit the shelves next month. Just as a recall for all Windows users, Seagate are still offering their 4TB Backup Plus Portable Hard Drive that provides transfer speeds of up to 220MB/s and currently sells for $125.99.
[source: Seagate]
B&H Pre-order Links:
Seagate 5TB Backup Plus Portable Hard Drive (Black)
Seagate 5TB Backup Plus Portable Hard Drive (Blue)
Seagate 5TB Backup Plus Portable Hard Drive (Red)
Seagate 5TB Backup Plus Portable Hard Drive (Silver)
Claim your copy of DAVINCI RESOLVE 16 - SIMPLIFIED COURSE with 50% off! Get Instant Access!