What makes a professional field monitor stand apart from the competition, besides its full-fledged set of industry standard features and robust design, of course, is its display brightness. An extremely bright professional control monitor can help tremendously on set when it comes to critical tasks such as pulling focus and precise framing even in the harshest light conditions out in the field. The brand new MustHD 7-inch field monitor is an excellent example in that regard that certainly makes a difference. The unit boasts 2,200cd/m² (2,200 nits) brightness which, according to the manufacturer, is way above the typical brightness of other similar models on the market, thus enabling viewing in sunlight without the need for a sun hood.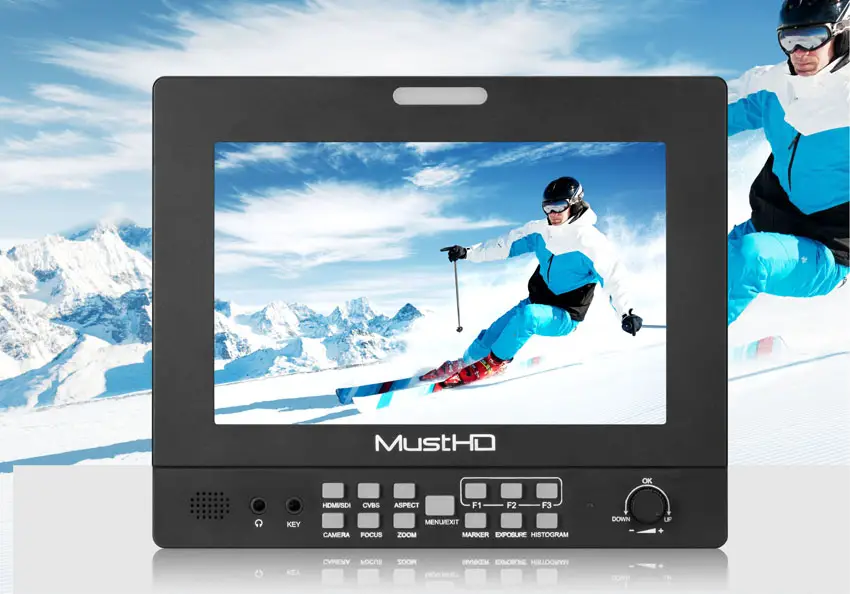 Besides that, the unit comes equipped with a ruggedized aluminum case, top-of-the-line 7-inch IPS panel with native resolution of 1920 x 1200, that also supports 4K signal up to 60Hz. In addition, the loop-through HDMI and SDI outputs enable the use of external recording devices for maximum capture flexibility.
The screen of the monitor, on the other hand, is covered with Gorilla Glass for extra durability and significant reduction of unwanted reflections. The device can be powered by V-Mount/Anton Bauer batteries via D-Type cable thus providing extended running times.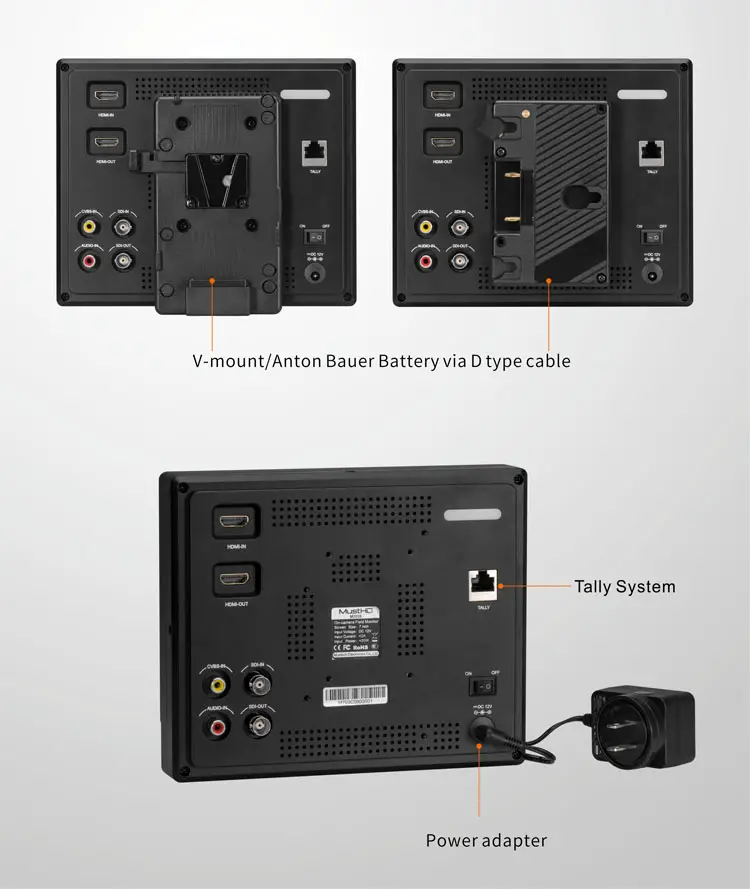 MustHD Hyper-Brite Field Monitor Highlights
1920 x 1200 7″ IPS Panel
Luminance of 2200cd/m² (2,200 nits)
HDMI & Composite inputs
4K/60Hz 3G-SDI/HDMI Input/Loop-through Support
4K Support with support under the 4K
Focus Assist / Peaking Color RGB
False Color for Under/Over Luminance Warning
Histogram and Zebra, Pixel-to-Pixel, R/G/B/Gray-only display
Volume Bar
H/V Mirror
3 Button Programmable Wired Remote
Four 1/4″-20 Thread Mounting Holes
Speaker & Headphone Output
Price: $1,499
Availability: January 2017
As expected for a professional field monitor in its class, the MustHD M703S offers a plethora of industry-standard features such as focus peaking in red, green, or blue outlines, false color, histogram, zebra exposure aids, audio meters, aspect markers, aspect ratio cropping and more. There is even a programmable wired three button remote control included in the kit that allows users to quickly set up most used functions and be able to access them with the push of a single button.
Regarding price and availability, the MustHD M703S is expected to hit shelves in January 2017 for $1,499. There will also be an HDMI-only version that will cost $100 less. Those of you who want a battery plate should shell out $40 more. For more in-depth information regarding the implemented features and functionality, head over to MustHD official website here.
[source: MustHD]
Claim your copy of DAVINCI RESOLVE - SIMPLIFIED COURSE with 50% off! Get Instant Access!