It seems that more and more pieces of the Panasonic GH5 puzzle seem to be coming together as we get closer to the official product announcement, expected some time in early Spring – possibly March. A few weeks back we heard about the potential price tag (of around about $2,000 or €1,800-2,000) very similar to the new Olympus E-M1 Mark II. Now we have some more information about a few new potential features of the highly-anticipated camera, bound to be "the first" in a few sub-categories, the first one being – 10bit 4:2:2 internal recording in a mirrorless 4K camera.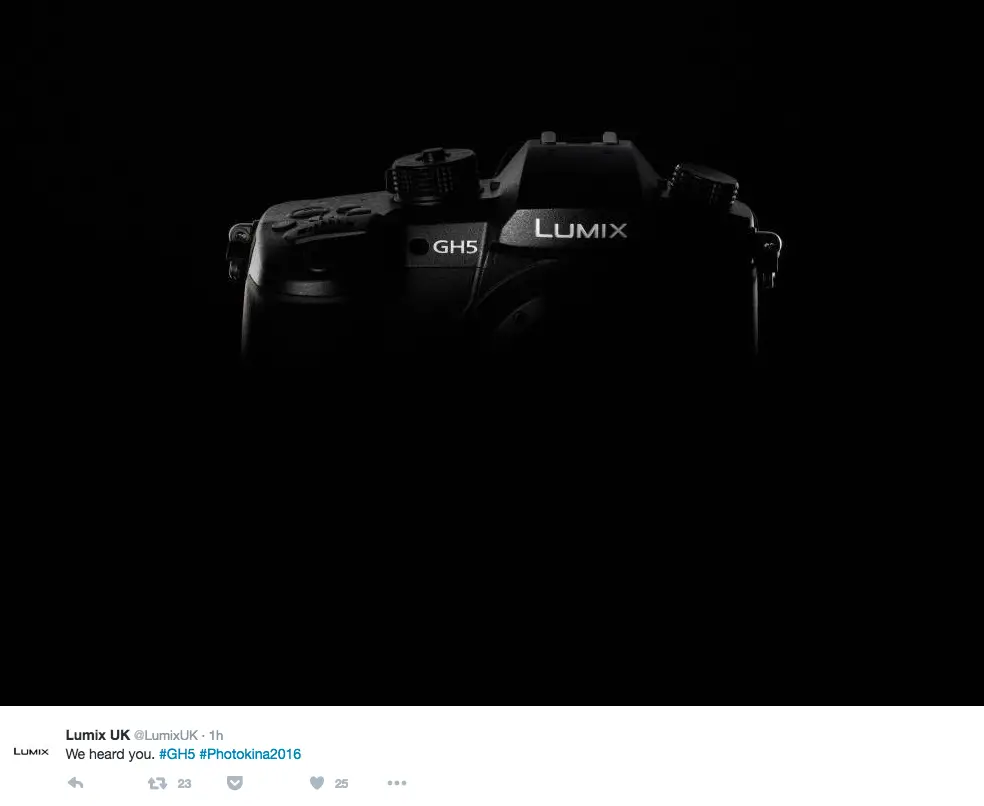 According to 43rumors, the upcoming Panasonic GH5 may very well feature the following:
In camera sensor stabilization
Dual SD card slots
No more limit about the duration of recording. 29 minutes limit in Europe remains (sadly)
The new audio XLR I/O interface will be compatible with the current GH4.
Same size as GH4 to ensure compatibility with cages and other third party accessories
These of course are all rumors still of course, but due to the highest ranking (FT5) on 43rumors and the fact they kind of make a lot of sense, I would really hope they are true.
2 x SD card slots (no doubt that they will UHS-II compliant) will come a long way in using the GH5 in a more professional environment where you can have an instant in-camera backup of your stills and video so you can pass on to the client immediately after the shoot, or just keep as a backup. Media cards fail from time to time, and by backing up on a 2nd SD card in camera you minimise your card failure risk substantially.
The new XLR extension box looks much more compact than the (now discontinued) YAGH XLR/Quad SDI extension unit for the Panasonic GH4 and is very similar to the design of the Canon XC15 one (which is included with the camera); it seems that Panasonic have learned their lesson with the YAGH box for the GH4, which was bulky and also required external power.
Plus it looks like the new XLR box draws power from the hot-shoe (or has its own built-in battery – probably the same one as the GH4 uses – the Panasonic DMW-BLF19 battery) as I am not seeing external power cables from the various photos from Photokina 2016. Backwards compatibility with the current GH4 will make quite a few owners happy.
And while we are waiting patiently for more news/leaks and some official word on release date, you can check out the official Panasonic GH5 teaser below:
[via 43rumors]
Disclaimer: As an Amazon Associate partner and participant in B&H and Adorama Affiliate programmes, we earn a small comission from each purchase made through the affiliate links listed above at no additional cost to you.
Claim your copy of DAVINCI RESOLVE - SIMPLIFIED COURSE with 50% off! Get Instant Access!