The 4K/2K Raw option on the Sony FS5 makes it kind of a big deal and can transform the little camera into a 12bit cinematic beast. Sony ICE Alister Chapman explains how to get started recording Raw from the FS5 on external recorders such as the Odyssey7Q/7Q+ and Atomos Shogun Flame. As an FS5 owner, I am planning on shooting at least my next two upcoming narrative projects on the Sony FS5 using a 4K Raw to ProRes conversion.
Getting setup with the Raw option on the FS5 can seem a bit of a convoluted process at first, but it's not that dense. Alister Chapman, who is a long time Sony camera user and Sony Independent Certified Expert goes over what you need to know to setup your FS5 with an external recorder such as the Atomos Shogun Flame or Convergent Design Odyssey7Q+ in order to record any of the Raw resolutions and frame rates.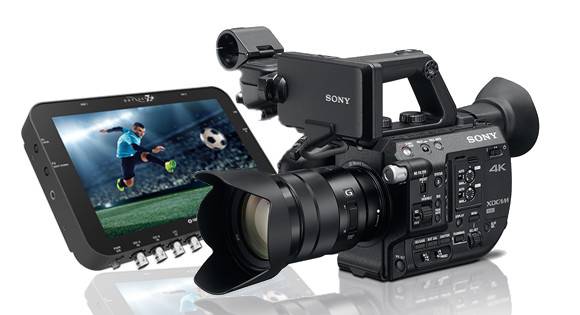 Before you start outputting Raw from the FS5 to an external recorder, you have to purchase the purchase the CBKZ-FS5RIF Raw upgrade from your local supplier, which currently sells for $499 at authorised dealers like B&H, Adorama for example.
The FS5 Raw license comes in a small box and contains a piece of paper on which Sony have issues a special numeric code and instructions on how to generate the unlock key specific to your camera by visiting a special Sony website.
How to install the Sony FS5 Raw License Summary: 
Buy the Sony CBKZ-FS5RIF Raw license from your official dealer of choice (it's a physical box, so it will arrive in the mail; they won't email it to you)
Make sure you have Sony FS5 Firmware 2.0 installed
Visit the special Sony website listed in the instructions from the box
Enter the unique numeric code from the piece of paper inside and your FS5's Serial Number (make sure you don't mess this up, you have only one chance)
Generate your FS5 Raw License Key from the website – it creates a small file
Copy the Key to an SD card and insert in your camera
In your Sony FS5 – go to System Menu (last one at bottom) then OPTION -> Install Options – you should be able to see Raw
Once you've done this, you are ready to setup your FS5 to output 2K or 4K to a compatible external recorder.
Important considerations when shooting Raw with the Sony FS5:
Internal UHD up to 30p at 100 Mb/s is roughly 1 hour = 60 GB
External 12bit 4K Raw at 30p at 3Gb/s is roughly 1 hour = 1.5 TB! (about 1,536 GB)
External Raw via single 3G-SDI gives additional recording stream so you can simultaneously:

Record XAVC-L Full HD internally as proxy
Record 12bit 4K DCI Raw externally via 3G-SDI
Have an image in either EVF/LCD or HDMI

Expose as you would S-log3 or S-log2 – 1.5 to 2 stops over depending on your scene or preference
All external Raw recorders are not unfortunately created equal; therefore it is important to know what you can record with each. Here's a breakdown of what frame rates and compressed codecs you get with each model: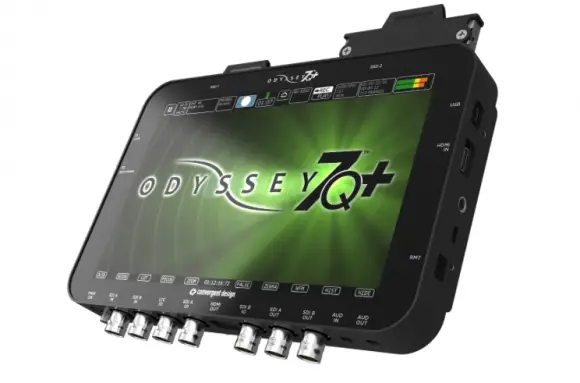 Convergent Design Odyssey7Q+ order via (B&H / Adorama / Amazon)
CinemaDNG Raw

4K (4,096 x 2,160) up to 60p 
4K DCI bursts up to 100/120p – only in a 4 second burst (20 seconds real-time)
2K (2,048 x 1,080) up to 240p – for Super-Slow motion

Raw Conversions

4K Raw to 4K/UHD/2K/HD ProRes
No DNxHD codec (yet, hopefully in future firmware update)
Only S-Log2/S-Gamut supported at the moment
S-Log3 – to be supported in future firmware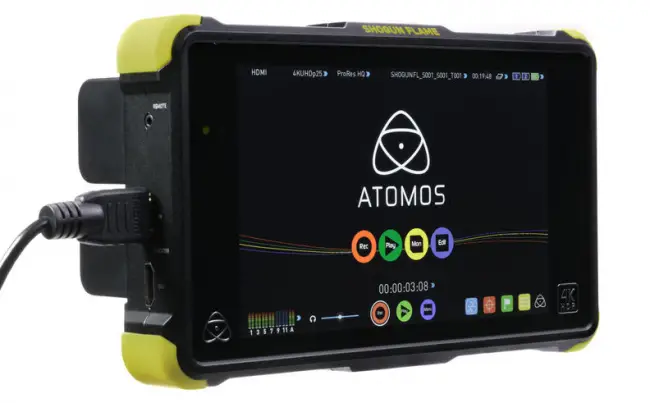 Atomos Shogun Flame – order via (B&H / Adorama / Amazon)
CinemaDNG Raw: 

4K DCI/ 4K UHD at 24/25/30p
2K/1080p up to 120p – upcoming firmware update

Raw to ProRes/DNxHR Conversion:

4K DCI / 4K UHD up to 30p
2K/1080p up to 120p – upcoming firmware update
Atomos Shogun Inferno – order via (B&H / Amazon)
CinemaDNG Raw: 

4K DCI/ 4K UHD at 24/25/30p
2K/1080p up to 120p – upcoming firmware update

Raw to ProRes/DNxHR Conversion:

4K DCI / 4K UHD up to 60p
2K/1080p up to 240p – upcoming firmware update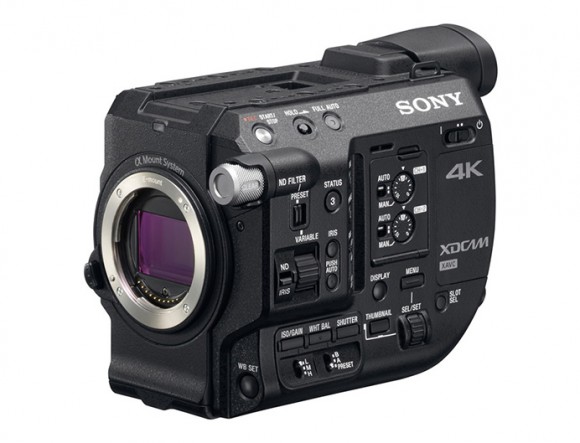 Sony FS5 Features
4K Super 35 CMOS Sensor
Sony E-Mount
UHD at 24/30 fps in XAVC-L (8bit 4:2:0)
Full HD up to 60p in XAVC-L (10bit 4:2:2)
4K DCI up to 60fps Raw output via 3G-SDI (with optional license)
2K/240fps continuous slow-motion (with optional license)
Electronic VariND (with Auto ND function firmware 2.0)
Dual SD Card Slots
3G-SDI & HDMI Output
Ethernet Port
Supports Wi-Fi and NFC
Super-lightweight – 890 grams *body only, no lens
Tool-less design, easy to mount on 3-axis gimbal stabilisers
[via Sony]
Order Links:
GET the ULTIMATE DAVINCI RESOLVE 16 COURSE BUNDLE for just $97! Sale Ends July 9th, 11:59pm PT