Just in time for the upcoming release of the Panasonic GH5, Schneider has a new line-up of full spectrum ND filters to help you control your exposure and put some sunglasses on your new mirrorless camera, DSLR, or even RED Scarlet-W or Red Raven (if you are one of the lucky few to get their camera before next Christmas). Pre-ordering a new camera or just getting new bits for your existing rig can be both a bit frustrating and an exciting endeavour.
The latest crop of 4K mirrorless cameras such as the Panasonic GH5, that I am sure it is on the list of plenty of shooters, have the potential to truly elevate the game for many, however just having the camera and a lens is only the beginning.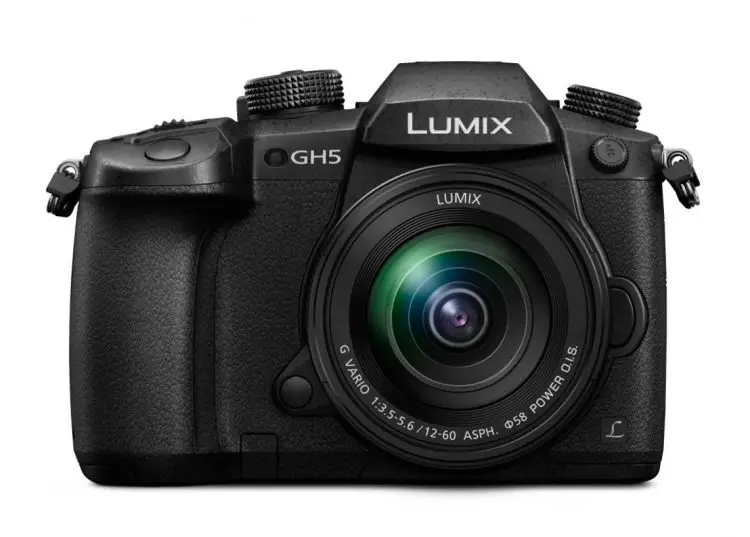 Getting basic and vital accessories to help you create better images and videos is unfortunately often overlooked and many "cheap out" on pretty important accessories such as ND filters for example.
Since mirrorless/DSLR cameras don't have built-in ND's controlling exposure without riding the aperture or (God forbid) the shutter speed becomes a challenge in bright exteriors or even indoors sometimes.
Hence why you need to invest in a good quality ND filter, preferably one with the capacity to block unwanted IR pollution or nasty colour casts at higher ND strengths, both of which are undesirable effects with many cheap ND filters.
So if you are looking for some high quality ND filters for your new mirrorless camera or DSLR, Schneider Optics have some good news for you. The renowned lens and accessories manufacturer expands their renowned B+W filter line with the new XS-Pro Neutral Density series.
Their new full spectrum ND filters are made of select finely cut and polished glass, and employ some really high-end technology, full spectrum coatings, (not a dye) to assure that light absorption is extremely even across the entire visible area, producing pristine, colour-neutral images.
Along with the rest of the XS-Pro line, these Neutral Density tools feature an extremely slim brass mount, which eliminates vignetting, even when used with wide focal length lenses. The mount is also fully equipped with a front thread for convenient use of a lens hood or cap.
Additionally, all B+W XS-Pro filters are multi-coated, which virtually eliminates reflections off the surface of the glass, allowing 99% light transmission.
Finished with a top Nano-coating to repel dust, dirt and moisture, each filter is extremely easy to clean. The B+W XS-Pro ND filters are available in the following strengths/densities:
.6 (2 Stops)
.9 (3 Stops)
1.8 (6 Stops)
3.0 (10 Stops)
ND filter thread sizes vary from 30.5mm to 95mm; just like other B+W filters, the new XS-PRO ND's are precision manufactured in Germany.
Pricing on these varies depending on filter thread size and strength and varies from around $54 on B&H for the tiny 30.5mm 2 stop XS-Pro ND to $238 for the 10 stop (ND 3.0) 95mm thread. For reference, popular size like 77mm will set you back between $106 for and $165 for the 10 stop ND.
These new filters can be really helpful not just for mirrorless camera owners, but also those in the market for or owning a Blackmagic URSA Mini 4.6K or Micro Cinema camera, as those cameras do not have built-in filters as well.
[via Cinescopophilia/Schneider Optics]
Just a quick reminder to our UK readers that you can get a FREE 5 year warranty when you pre-order a Panasonic GH5 (either body only or with a lens kit) before 31st March 2017. To get the promotion you have to pre-order from authorised dealers such as Wex Photographic for example or other dealers from this list here.
Claim your copy of DAVINCI RESOLVE 16 - SIMPLIFIED COURSE with 50% off! Get Instant Access!