The Sony a6500 was a bit of a surprise announcement from Sony in early October last year. I mean, it wasn't even a year after the a6300, which quite a few Sony shooters bought as a gimbal cam, or B-cam to their FS5's or Sony A7sII's. Even though the Sony a6500 shares quite a lot with previous a6300 model, there are two new major features that may sway a lot of folks who plan to use the a6500 for video towards the newer model.
Those new features are a 5-axis in-camera stabilisation, which Sony calls SteadyShot Inside; and a touch screen, which lets you use your finger to lock and move the focus point(s) around when looking through the EVF. Other than that, one could almost say it is the same camera.
I was quite excited about the a6500 so I decided to pre-order one. I got it just a few days before I went away on my Christmas break. I packed it in my new Lowepro Pro Runner BP 450 AW II Backpack alongside the Sony 16mm f2.8 APS-C pancake lens, the Commlite EF to E adapter, Canon EF 24-105mm f4 and the really cheap and cheerful Yongnuo 50mm f1.8 EF.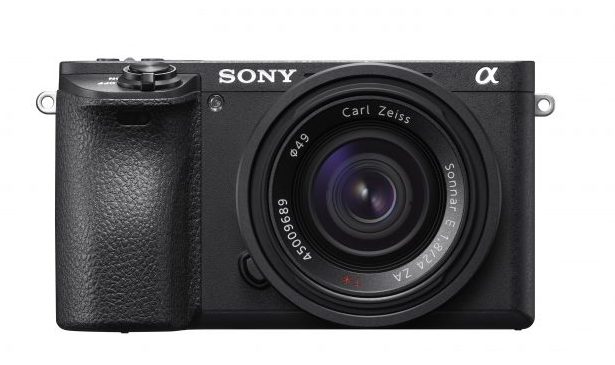 So here's some of the 4K footage I shot in S-log2 on the Sony a6500 during the Christmas holidays that I finally got around to edit. I shot all of this below handheld, no rig, no monopods, just used my hands, IBIS – on, all UHD at 25. I did not have the neck strap.
Most of these shots below are using Autofocus, which works better with the native Sony lenses. I used the Yongnuo 50mm f1.8 only manually, as AF was too slow and it was hunting a lot – I suspect this is because of the lens, not the camera. I wish I had more access to native Sony lenses, but alas…
Sony a6500 Features
24.2MP APS-C Exmor CMOS Sensor w front-end SLI
BIONZ X Image Processor
4K UHD/30p in XAVC-S 100Mb/s 8bit 4:2:0 internal 
1080p/120fps plus NEW S&Q for 1-120fps Slow-Motion! 
XGA Tru-Finder 2.36m-Dot OLED EVF
3.0″ 921.6k-Dot Tilting Touchscreen LCD
S-Log2/ S-Gamut3.Cine/S-Log-3 and S-Gamut3/S-Log3
5-Axis SteadyShot INSIDE Stabilization
Built-In Wi-Fi with NFC
4D FOCUS with 425 Phase-Detect Points
Records onto a single SDXC card
3.5mm Audio mic input
No headphone input
Micro HDMI out – UHD 8bit 4:2:2 to external recorders
Up to 11 fps Shooting and ISO 51,200
Here's the Vimeo version for those who prefer the platform for 4K videos.
Sony a6500 4K S-Log2 Handheld Test from 4K Shooters on Vimeo.
So why did I buy the Sony a6500? Well, as most of you, I was looking for a solid B-cam to my Sony FS5. I already own a Sony RX10 II, but it being a fixed lens and a 1-inch sensor, I felt that the APS-C sized chip in the a6500 will get me a better FOV equivalent and be, in general, a better performer. Don't get me wrong thought, I love my RX10 II, it can produce lovely images when exposed correctly and given enough light. So was the a6500 everything I hoped it would be?
Well, yes and no. Although I can't say that it would be fair to form a definitive opinion about the camera for video use just yet – as much as I wanted, after all I had very little time to spend with the camera, and had just a few short afternoons to devote to shooting footage with it. For a more full review, I'd need to spend more time with it.
However, I can give you my first impressions in a nutshell. Note – I hardly shot any photos with it, so these first impressions are strictly relating to the video side of things – especially 4K.
What I liked about the Sony a6500:
The APS-C sensor is lovely – capable of very clean images
Can be "Speed Boosted" if you want the Full-Frame Look
S-log2 works very similar to my FS5 – shoot 1.5 to 2 stops over and you're golden (in most cases)
Size is not too bad – stealthy, compact, and the grip feels OK. Handheld is a breeze.
5-Axis SteadyShot INSIDE (in body image stabilization) works well when you don't move too quickly or use long lenses; worked great with the 50mm f1.8, which I shot mostly either wide open or at f/2.0 – f/2.8.
1080p/120 – I did a few quick shots in this mode – will need to upload some footage soon in a separate video, but footage looked fine to me.
Viewfinder is bright and works really well in video
AF in Video – Love it (when it worked) on the 16mm f2.8 Sony lens it worked well – although was a bit slow to lock focus. The Canon 24-105 was fine when speed booosted, but not so great with the Commlite adapter. The Yongnuo was terrible in AF, so I used it only in manual focus.
In my 2 overheating tests – the Sony a6500 DID NOT overheat – performed at room temperature of around 20 degrees C. Camera stopped recording at 29 minutes 40 seconds (limited in EU) but did not shut down. No temperature sign either.
3.5mm audio input is a nice addition.
Things I didn't NOT like on the Sony a6500:
LCD Touch Screen – with it was fully rotatable a-la GH4
Touch Screen not very responsive in video mode. I had to press sometimes a bit hard on the touchscreen to get the AF point to move – can be frustrating when you are run-n-gunning. It's better in stills mode.
No headphone output
HDMI output is Micro
Battery life is not great – empties 2 genuine batteries fully charged in just over 2 and a half hours. Sure it was cold, but it wasn't that cold. If you are looking for a GH4 battery life performance, this ain't it.
Rolling Shutter/Jello effect – it's not good, not even close. Terrible if you pan a bit quicker. Although I must say, I did not have trouble with the footage above,  but as soon as you move a bit quicker to the side – especially with the 50mm – the vertical skew becomes (IMHO) unbearable.
See the quick Rolling Shutter Test I shot on the A6500 below:
Sony a6500 Rolling Shutter Test 4K/UHD 25fps from 4K Shooters on Vimeo.
I will post more footage as soon as I can. I hope you guys find some of this stuff useful and if you have any questions about the footage or the a6500 drop me a line in the comments below or get in touch on our Facebook page.
You can find links to the gear I used for this video below:
ND filters:
Find us on Facebook /Follow us on Twitter
Claim your copy of DAVINCI RESOLVE - SIMPLIFIED COURSE with 50% off! Get Instant Access!