Budget optics maker, Samyang are not messing around when it comes to affordable cine primes – they just announced the new XEEN 20mm T1.9 wide-angle lens in a variety of mounts and just like the rest of the XEEN range – with an affordable price tag. 
The brand new XEEN 20mm T1.9 cine lens is custom-tailored to fit the needs of modern professional video production for a high quality wide angle lens and extends the current range of XEEN cine primes to a total of eight: XEEN 14mm T3.1, 16mm T2.6, 24mm T1.5, 35mm T1.5, 50mm T1.5, 85mm T1.5 and 135mm T2.2.
The new XEEN 20mm T1.9 fits nicely in between the 16mm T2.6 and the 24mm T1.5, and much like the rest of the XEEN's it features X-Coating Technology and 11 aperture blades that help create beautiful and round bokeh. The fast T1.9 aperture is a very welcomed addition for those who would prefer it to the wider, but a bit slower – 16mm T2.6,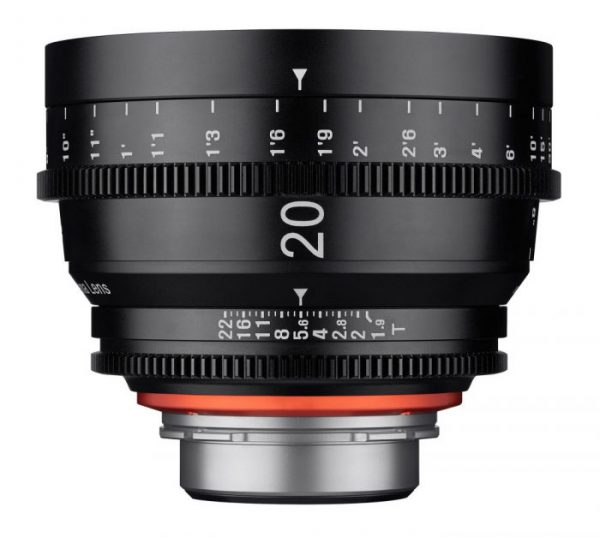 Samyang/Rokinon XEEN 20mm T1.9 Features/Specs
Covers 35mm Full-Frame (36 x 24mm)
Ultra Wide Angle in 94.8° Coverage
Aspherical Lens
Proper Solid Cine Build
Dual-Side Focus and T-Stop Scales
Internal Focus
114mm Front Size
De-clicked Aperture
Circular aperture with 11 blades
Smooth Focus Ring
Available in EF, Nikon F, Sony E, Micro 4/3 and PL mounts
Price: £1799.99 GBP or approx. $2250-$2,495 USD
Expected to ship in March 2017.
One of the many advantages of the XEEN cine primes (beyond the price, of course) is the fact they cover Full-Frame 35mm sensors, so if you stick a XEEN lens on a full-frame camera like the Sony A7s II or the Canon 1D X II you'll be quite alright.
Of course, this means that they would also nicely cover every other popular sensor size below including Super 35, APS-C, APS-H and APS-P cameras.
The 20mm T1.9 XEEN will be made available in five popular mounts – PL, EF, F, E, and MFT and also feature two different focus scales – metric and imperial units. All focus and iris gear rings are identically positioned among eight lenses to speed up the lens changes.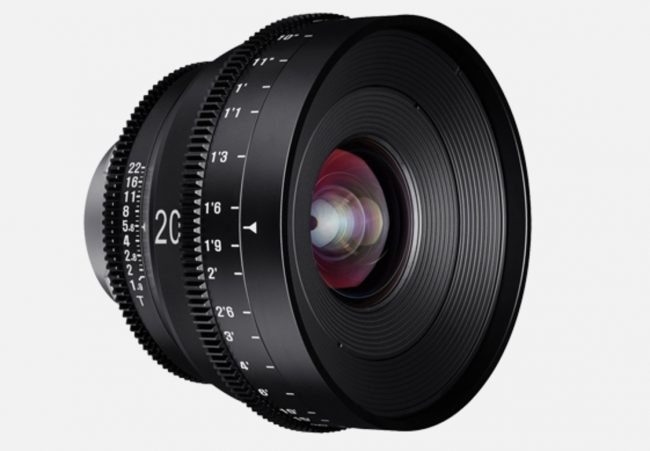 The Samyang/Rokinon XEEN 20mm T1.9 will be made available all around the world, next month – March 2017 and priced at £1800. US price has not been confirmed, but given the GBP price, I'd expect this to land at around $2,250 – $2,495 around where the rest of the lineup is priced.
[via Samyang]
Claim your copy of DAVINCI RESOLVE - SIMPLIFIED COURSE with 50% off! Get Instant Access!