Lenses. There are more new lenses! With CP+ in Japan almost over, one of the oldest names in photography – Voigtlander just announced a trio of new lenses for Sony E mount. Not long after Fujifilm jumped on the Sony E mount bandwagon with their own MK Series affordable cine zooms (check out our post on them here), now legendary optics maker Voigtlander is expanding their E mount footprint.
Sony A7RII or Sony A7sII shooters, who prefer old school metal construction & manual focus lenses would be chuffed to know the Austrian lens maker are bringing their esteemed and super-fast Voigtlander Nokton 40mm f1.2 Aspherical, a Voigtlander 35mm f1.4, and a Voigtlander Macro APO-LANTHAR 65mm f/2.0 to the uber popular Sony E mount system.
Voigtlander are of course well known for their Leica M lenses as well as some of the fastest and best build lenses for Micro Four Thirds – I own one of them – the Voigtlander Nokton 25mm f0.95, which is a stunning lens that I cannot wait to pair with my GH5 when it comes out.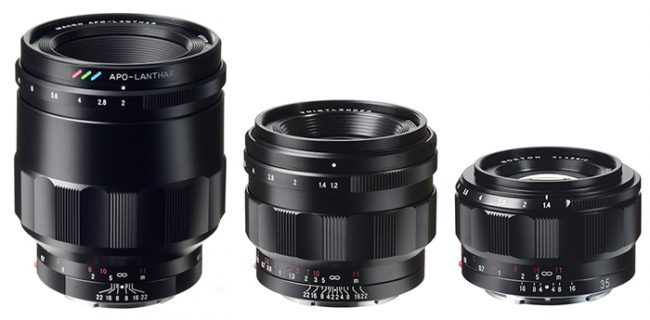 This is certainly good news news for Sony A7sII or A7rII shooters, and even those shooting with E mount pro camcorders like the Sony FS5, as the new Voigtlanders appear to carry that robust metal build quality and world-class optics the legendary brand is known for.
The new Voitlander lenses for E mount cover full-frame sensors and join the other Voitlander E mount lenses in their lineup, namely the Voigtlander Super-Wide Heliar 15mm f/4.5 and even wider Heliar-Hyper Wide 10mm f5.6. This way you have a more versatile lineup with excellent choices in wide-angle and also more standard focal lengths represented by the new additions.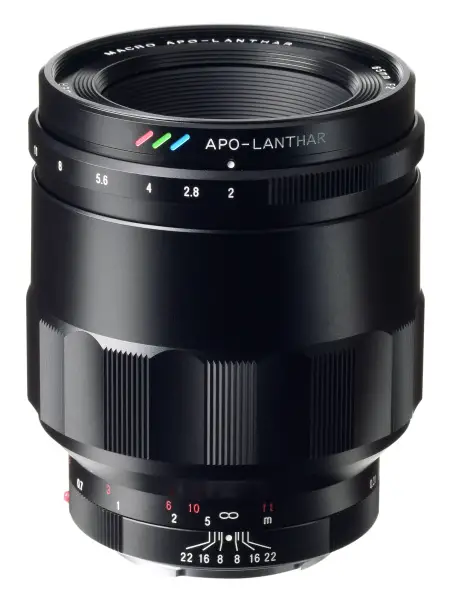 The Voigtländer MACRO APO-LANTHAR 65mm F2 Aspherical was previously shown at Photokina 2016 as a prototype, and since then Voigtlander have altered some of the specifications and also appearance. The Red, Green, and Blue lines on the lens barrel proudly indicate its High Performance heritage from vintage APO-LANTHAR lens designs.
At f/2.0, the Voigtlander Macro APO-LANTHAR is one of the fastest macro lenses available for the full frame format. Macro Ratio is 1:2, and Minimum Object Distance is 31 cm. The new lenses also feature a 10 blade diaphragm for some pleasing bokeh.
From personal experience with my other Voigtlander – the 25mm f0.95 Nokton for Micro 4/3, I did notice the image is a bit soft when wide open at f/0.95 (which is to be expected from such an aggressive maximum aperture opening), but of course once you go to f/1.2 it is tack sharp.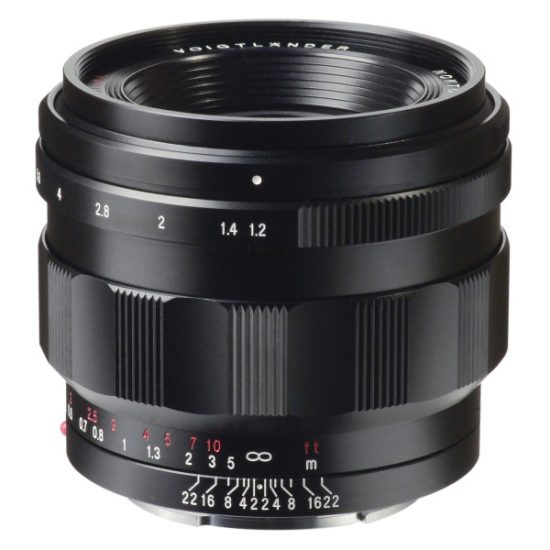 Voigtlander are positioning their new NOKTON 40mm F1.2 Aspherical as "the fastest 40mm lens ever made for the Full Frame format sensor". It's not like the Sony A7sII or A7RII lack sensitivity, but I am sure that no photographer/cinematographer out there worth their salt, would turn down an extra half stop or two, right? The NOKTON badge is a staple of Voigtlanders fastest lenses.
This lens is compact enough but also can produce high resolution picture due to the lens construction design optimized for Full Frame E-mount sensor. Minimum Object Distance is 40cm.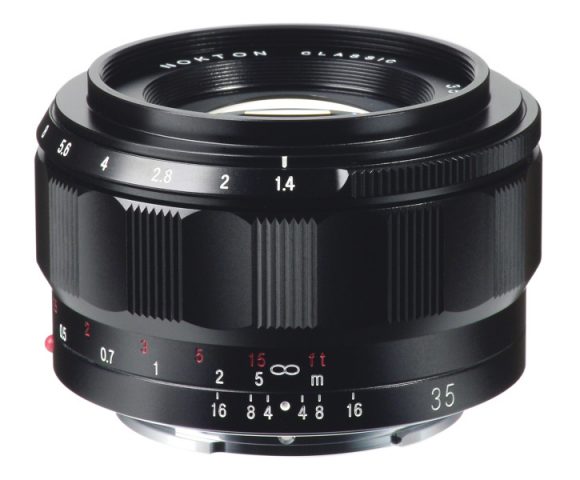 The Voigtlander 35mm f1.4 for E mount is basically a re-design of the popular Leica M-mount version, however it has now been optimized for Full Frame E-mount sensors. As NOKTON Classic 35mm F1.4 has the "Classic" in its name, this lens is more than capable of producing beautiful Bokeh when wide open, and sharp images when stopped down.
Even though these are mechanical and manual lenses, Voigtlander have said these are compatible with Sony's 5-axis in-camera image stabilisation on cameras like the Sony a6500 and of course, future models.
At the moment, official info on pricing and availability has not yet been confirmed, however I expect those to be priced and in line with some of the existing Voigtlander lenses for E mount, which currently sell in the range of $800 to $1100. Once we have official word on pricing, I'll update this post.
[via SonyAlphaRumors]
Claim your copy of DAVINCI RESOLVE - SIMPLIFIED COURSE with 50% off! Get Instant Access!