Remember last week's announcement regarding the Sony SF-G Series UHS-II SD cards billed as the world's fastest storage media of this type capable of insanely fast speeds of up to 300MB/s read, and 299MB/s write? Well, it seems that much sooner than anyone thought, we are going to see way faster units than these as the SD Association has just announced the next UHS-III standard for SD and microSD memory cards. In a nutshell, the UHS-III doubles the transfer capabilities of UHS-II to whopping 624MB/s. Since it is fully backward compatible, all forthcoming devices featuring UHS-III bus interface will accept the existing SD memory cards available today.
It's also worth noting that this new bus transfer speed option will be available in full-size SDHC and SDXC cards, as well as microSDHC and microSDXC cards. Moreover, the form factor of the future SD cards that will support the new standard will remain exactly the same as the move from UHS-II to UHS-III will involve only a PHY change, thus allowing relatively easy and fast upgrades of existing UHS-II products to UHS-III.
Just as a quick reminder, the Ultra High-Speed standard was announced back in June 2010 with UHS-I delivering top bus-interface speeds of 104 MB/sec, which was tripled to 312 MB/sec in UHS-II. Currently, UHS bus interfaces are backward compatible and are exclusive to SDXC and SDHC products.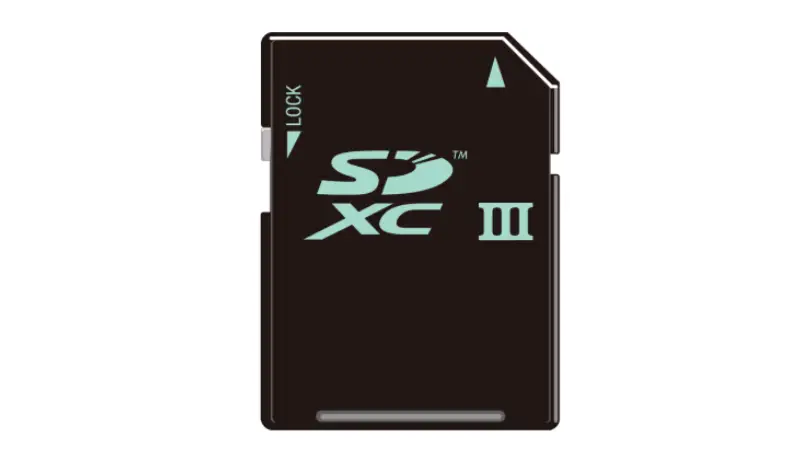 While the future SD cards offering the new UHS-III standard will be specifically designed to meet the needs of the steadily growing enhanced data transfer rates, the speeds that the fastest UHS-II currently offer are more than enough for most applications.
For instance, even with the future firmware update of the GH5 that will allow the camera to record ALL-I (Intra) 10bit 422 4K video at 400 Mbps (which equals to 50MB/s) is an attainable speed that most of the currently available UHS-II/ Class U3 SD cards such as the SanDisk Extreme PRO UHS-II or Lexar Professional 2000x UHS-II  should be able to handle with ease.
However, when it comes to virtual reality applications, 360-degree videos, and 8K content, the things start getting much more demanding, so it's great that the media standards continue to keep up with the ever-changing world of technology. For more information regarding the new UHS-III standard and exact specifications, head over to the SD Association's official website here.
[via: PetaPixel, source: SD Association]
Claim your copy of DAVINCI RESOLVE 16 - SIMPLIFIED COURSE with 50% off! Get Instant Access!