Compact, one-handed gimbals quickly have become ubiquitous these days. They not only allow you to shoot super smooth professional videos on the fly but also fit perfectly in the palm of your hand which makes them extremely convenient filmmaking devices when traveling around. One of the most popular solutions in that regard that is also capable of accommodating a wide array of smartphones is the DJI Osmo Mobile.
In addition, the Chinese manufacturer ZhiyunTech just released a brand new gimbal called Smooth Q Smartphone gimbal. Apparently, the model aims to rival the competing Osmo Mobile and even outperform it with its ease of use, whopping 12-hour runtime capabilities and two times wider torque range. These features should provide significantly longer operation on a single battery charge when compared to the DJI's counterpart and much more flexibility in terms of creative camera movements.
Not only that, but due to its fifth generation of proprietary Honeycomb core algorithms and efficient motors, the Zhiyun Smooth Q offers more power and speed allowing to carry on additional smartphone accessories such as third-party lens add-ons while providing fast and accurate compensation at the same time if the gimbal gets bumped or disturbed during operation.
With its maximum payload of  220 grams, the Zhiyun Smooth Q gimbal is robust enough to handle the iPhone 7 Plus and other smartphones with similar form factor flawlessly. The advanced electronics of the 3-axis gimbal allows intuitive one-step balancing by simply adjusting the knob on the rolling axis eliminating the necessity of additional counterweights.
The dedicated ZY Play App, on the other hand, offers full control of the gimbal along with quick focus adjustments, object tracking, panorama and timelapse modes, etc. Zhiyun Tech also plans to add other neat features including basic video editing functionality, additional filters, direct video sharing on social platforms and more.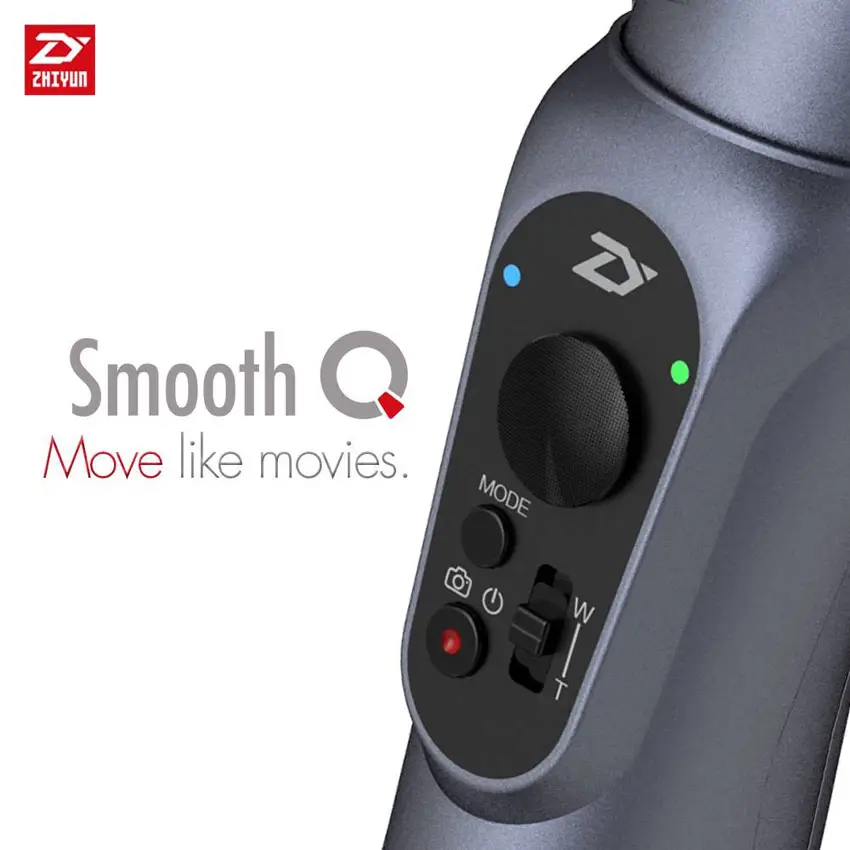 The control panel of the Zhiyun gimbal sports four directional joystick, power bottom, mode keypad and manual zooming. The unit also comes equipped with a USB port at the bottom supporting 5V/2000mA power output that can be utilized for charging your smartphone while shooting.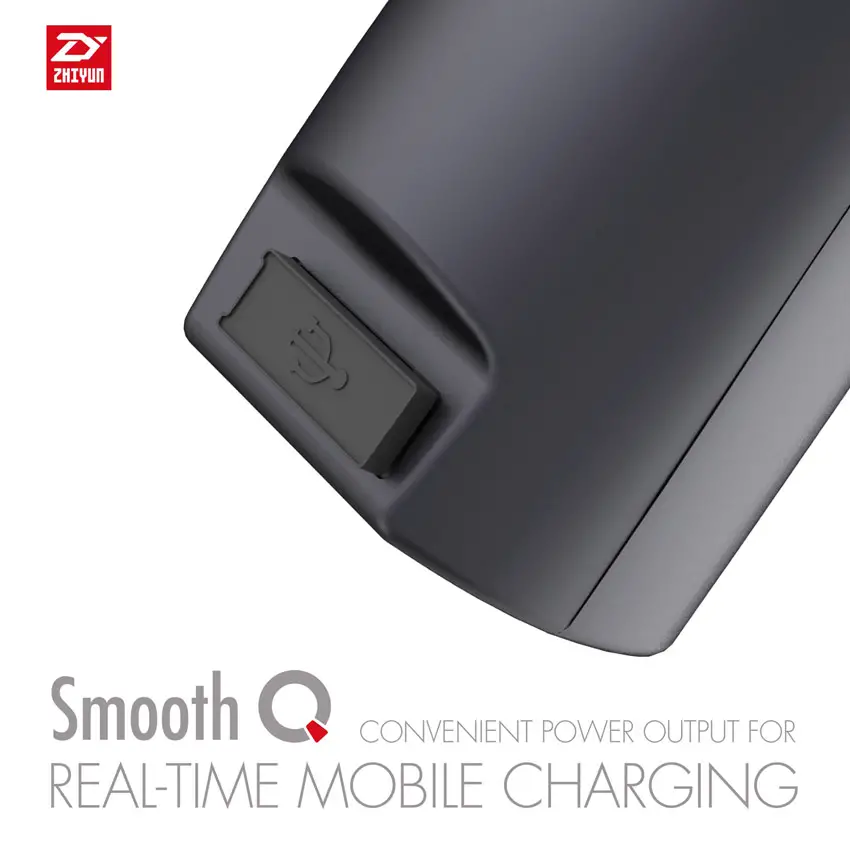 Zhiyun Smooth Q Gimbal Highlights
Available in classic black, gold, rose gold and space gray colors
Quickly switch to vertical shooting mode;
Honeycomb Generation fifth makes the gimbal more powerful. Torque Range is 40% wider (two times wider than DJI Osmo mobile) and a response rate is 30% faster than before; This permits multiple accessories on the phone such as fish eye lens, microphone, etc. It also works well without counter mass for iPhone 7 plus.
12 hours operating time with a built-in battery;
Charging mobile while shooting via the USB port;
Following faces as well as objects automatically under locking mode
Supporting panorama mode and time-lapse mode
Quick focus adjustment
Future support includes video editing, filters, a sharing platform for YouTube, Facebook, etc.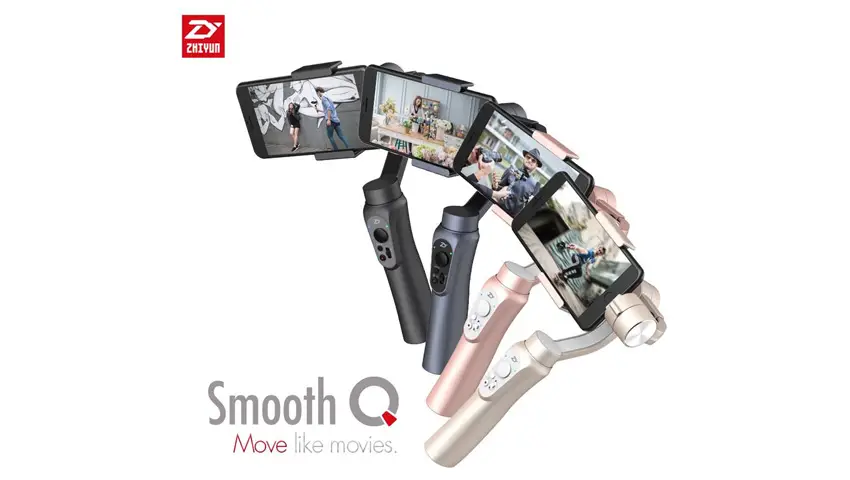 The final pricing is yet to be announced, but it's rumored that the gimbal won't cost more than $150 once it hits the market which is quite impressive considering that this is two times less than the amount of money one should currently shell out for a brand new DJI Osmo Mobile. For more information regarding the product, head over to the ZhiyunTech's Official Facebook Page here.
[source: Zhiyun-Tech]
Claim your copy of DAVINCI RESOLVE - SIMPLIFIED COURSE with 50% off! Get Instant Access!