GoPro are determined to get more and more people using their Karma drone, which has had its fair share of drama (for a lack of a better word) in the past few months. The makers of the most popular camera in the world just announced the Karma Flight Kit for GoPro Karma grip owners, who can now upgrade and take their GoPro game to the sky. The Karma grip is of course sitting at the heart of the GoPro Karma drone and can be removed so users can use it on the ground, which makes for quite a unique design to the popular consumer quadcopter. The Karma Grip is also compatible with the GoPro Hero 5 Black and GoPro Hero4 Black/Silver.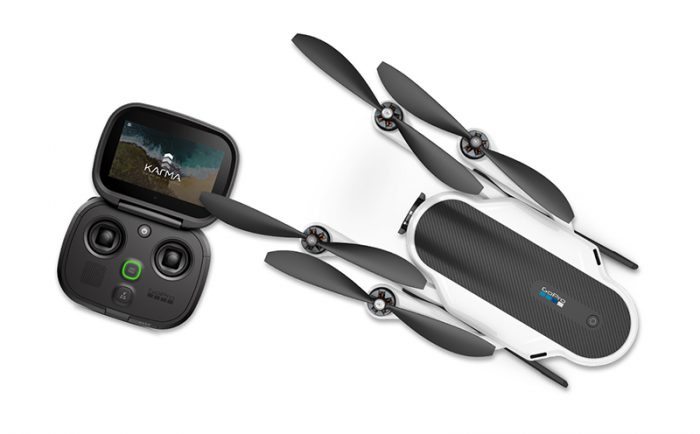 So the new Karma Flight Kit from GoPro has been designed to get your Karma Grip off the ground and into the air with ease. The new Karma Flight Kit, is available now in the US on GoPro.com for $599, and it includes everything you need to take your super smooth, stabilized GoPro Hero 5 Black and HERO 4 camera footage to new heights. The kit ships with the Karma case, which also includes Karma Drone, Karma Controller, battery, charger, six propellers and a snug inlay to house your Karma Grip.
All you have to do to start flying, is to simply remove the stabiliser, harness and camera from your Karma Grip and lock it into the Karma Drone.
The GoPro Karma drone, as I mentioned before, has had a rough start with a major recall last Fall issued because of a faulty battery latch, which caused numerous Karma drones to fall from the sky in mid flight, which is sort of like the last thing as a drone operator you'd ever want to see.
Nevertheless, GoPro seems committed to the product, re-introducing it to market with the problem fixed.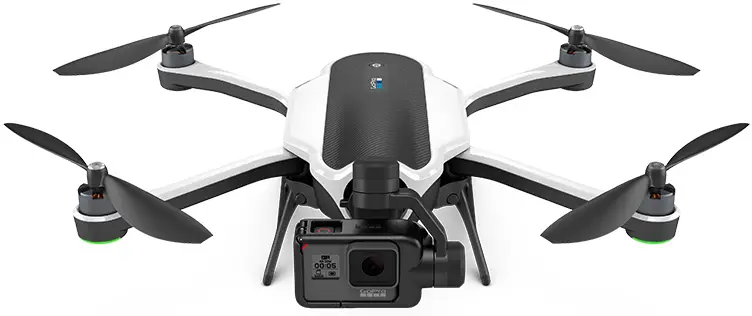 GoPro Karma Drone Features
Capture 4K/30 Video and 12MP Photos (Hero5 Black)
Game-Style Controller with Touchscreen
View Live Camera Feed
Full Control of HERO 5 Black Camera
Use App for Dedicated Camera Operation
One-Touch Takeoff and Landing
Selfie, Cable Cam, Orbit Flight Modes
Stabilizer Grip for Handheld Shooting
Up to 20 Minutes Flying Time
Compact Case Included
GoPro Karma Grip Highlights
3-Axis Motorized Gimbal
Facilitates Smooth Video Capture
Includes Harness for HERO5 Black
Quick-Access Camera Controls
GoPro Accessory Compatibility
Modular Design
Built-In Battery
Easy Charge and Footage Offload
The Karma Grip is an interesting beast, which in some way is similar in form factor to competing stabilisers like the DJI OSMO, which benefit (or not, depending on your viewpoint) from the attached camera, while being more oriented as a complimentary (and dedicated) easy to use, run-n gun stabiliser for the Hero 5 Black camera.
There may not be a pricing advantage to buying the Karma Grip ($300) and Drone separately (with the new Flight Kit at $600) as it will cost you $800 to buy outright the Karma Drone, which includes the Karma Grip (but not a Hero 5), so I am not sure what the incentive is there for current owners, but hey – what do I know.
What do you guys think? Any of you Karma drone/grip owners? Chime in the comments below.
Claim your copy of DAVINCI RESOLVE 16 - SIMPLIFIED COURSE with 50% off! Get Instant Access!