Earlier today Blackmagic Design dismissed once again rumours that they are not supporting prior generation cameras, by announcing Camera Update 2.4 expanding the functionality of the 4K Production Camera even further by adding frame guides currently present on the BMPCC and original Cinema Camera 2.5K. The Production Camera is still a very viable 4K tool with 12 stops dynamic range, global shutter and a smaller body compared to the URSA, which may be too intimidating and requires a solid set of stick plus V-lock batteries (or AB) which may be a bit too much for some users.
The latest update also offers a bypass to the dashboard by holding down the MENU button, and the peaking state is also remembered by the camera when powered off and turned back on – something which a lot of shooters will like.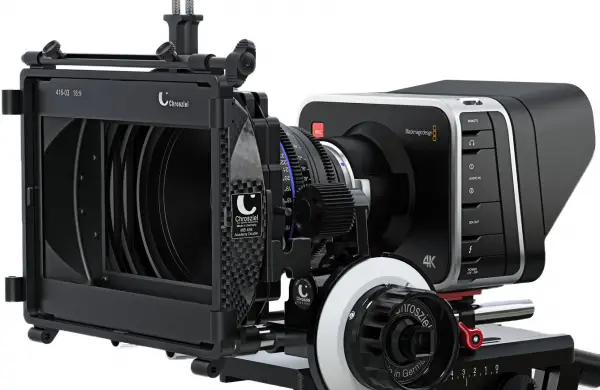 While it may not have the high frame rates of the URSA or the 3:1/4:1 compressed Raw, the BMPC does feature lossless compressed Raw. This format still saves disk space compared to the old 12-bit uncompressed CinemaDNG Raw, which does it quite a bit of disk space.
And while most stare at the calendar anxiously the days until July rolls over in anticipation of the timely (hopefully) release of the new URSA Mini 4K and 4.6K (oh, yeah), the BMPC can still bring beautiful 4K ProRes and Raw to the table for a very reasonable price.
See what's new in the latest firmware update below.
What's new in Blackmagic Camera Setup 2.4
Blackmagic Production Camera 4K
* Updated camera utility
* Adds support for more frame guides option
* Holding down MENU will bypass the Dashboard
Minimum system requirements for Mac OS X
* Mac OS X 10.10 Yosemite / 10.9 Mavericks
* A suitable USB 2.0 port
* Thunderbolt port for UltraScope and Media Express when using Blackmagic Cinema Camera or Blackmagic Production Camera 4K
Minimum system requirements for Windows
* Microsoft Windows 8 64-bit / Windows 7 64-bit
* A suitable USB 2.0 port
* A suitable Thunderbolt port when using Blackmagic Cinema Camera or Blackmagic Production Camera 4K
Installing Blackmagic Camera Setup
* Before installing the software, we recommend that you run "Uninstall Camera Utility" first.
After loading the software on the Blackmagic Cinema Camera EF or MFT, you may notice a slight flickering on the built-in LCD screen. This is normal and expected behaviour. The flickering will go away after a few minutes of operation.
Download Camera Update 2.4:
Windows PC version here / Mac OS X here
Disclaimer: As an Amazon Associate partner and participant in B&H and Adorama Affiliate programmes, we earn a small comission from each purchase made through the affiliate links listed above at no additional cost to you.
Claim your copy of DAVINCI RESOLVE - SIMPLIFIED COURSE with 50% off! Get Instant Access!