Esteemed German camera accessories manufacturer Chrosziel have a brand new purpose-built cage for the Panasonic GH5. You may recall we recently posted a list of custom cages available for the GH5, and in case you missed it – you can head over to this link and catch up.
The GH5 has been officially out for just a few days to an ecstatic response from the filmmaking community and we've already seen plenty of third party manufacturers cooking some awesome accessories for the Panasonic GH5. And I am sure in the near future we will see many accessories more being made.
The new Chrosziel Cage System 700 is a custom made cage for the new Panasonic GH5 and is available in two options: a Starter Model 700-GH5-EASY with Cage and Handle; in addition to an All-In Package System 700-GH5 with Cage, Handle and Support.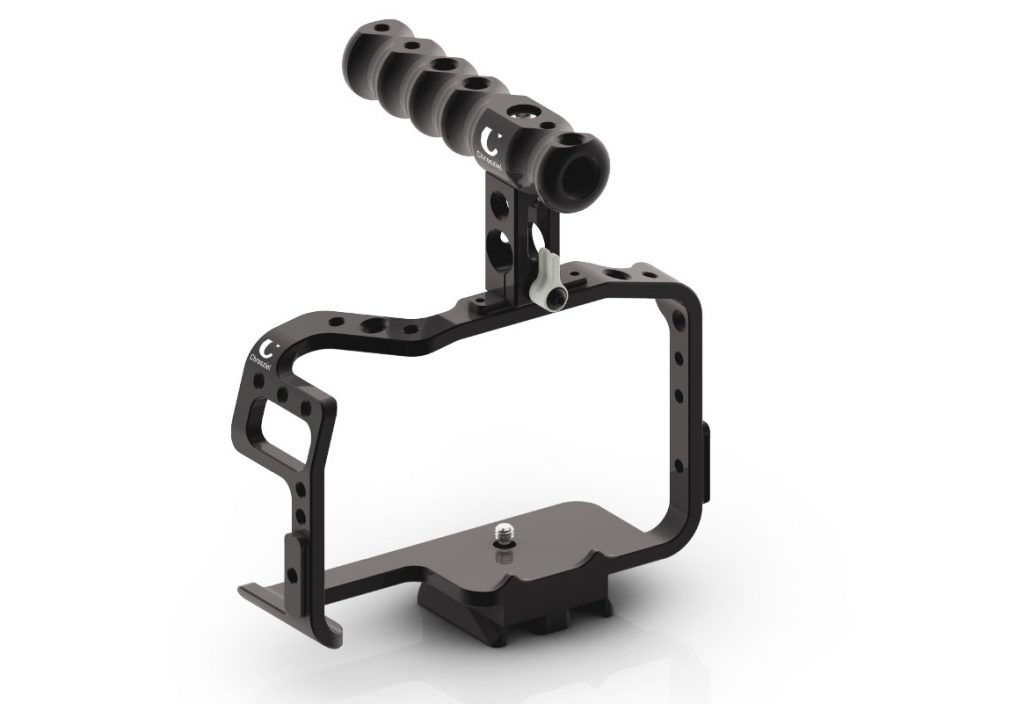 The Chrosziel 700-GH5-Easy gets you:
GH5 Cage with handle
Cage Frame equipped with 3/8th 16 and 1/4 20-inch threads
Separately mounts directly on Sachtler ACE and Manfrotto 501+701 or with tripod plate on any other tripods
Handle also with 3/8 Inch and 1/4 Inch threads easily detachable with various positions
Price: €295
The 700-GH5-Easy option without the 15mm base plate and rods is probably better suited to shooters on a tighter budget as it can mount directly on popular budget heads from Manfrotto or Sachtler. However, I do agree that at nearly 300 euros (roughly $319) despite Chrosziel's quality pedigree and brand recognition, the price may be a bit challenging to some.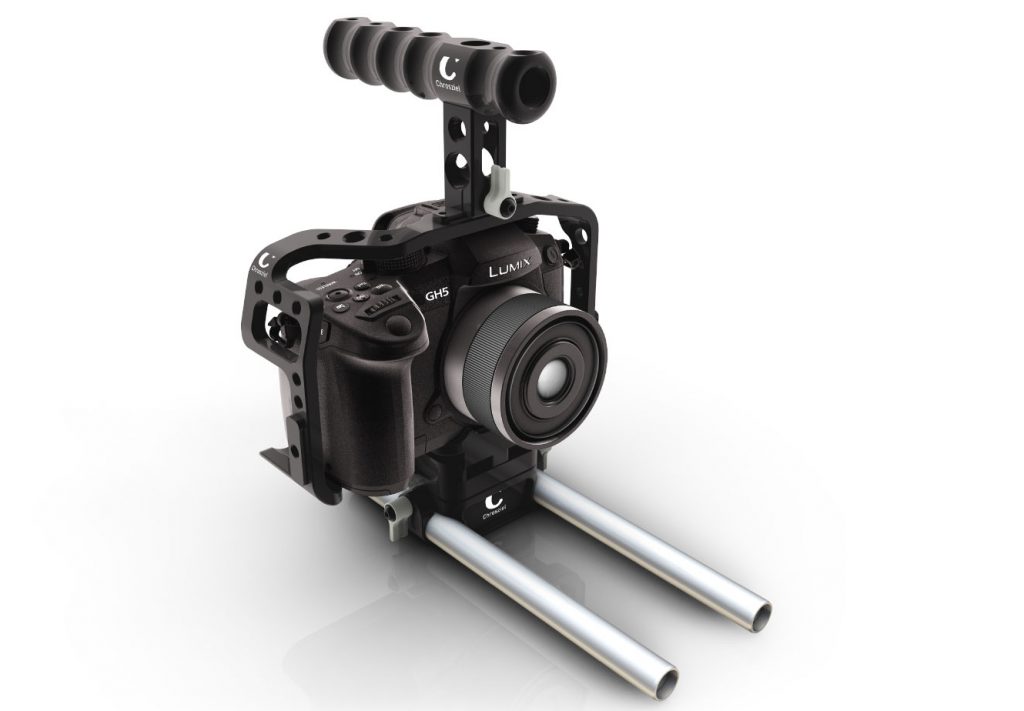 On the other hand, if you happen to have deeper pockets, you can get the Chrosziel GH5 cage with some addition accessories, but it will cost you.
The System 700-GH5 (item number: 700-SUPPORT) gives you the Cage with Handle Plus the following:
Light Weight Support (LWS) for Chrosziel Camera Cage Systems
2 x 15mm rods – 205mm long
sliding through, mounts on tripod adapter plate
€595 Euros
The pricing ranges from €295,00 (ex VAT) for the Starter Model 700-GH5-EASY with Cage and Handle to €595,00 (ex VAT) for the system 700-GH5 with Cage, Handle and 15mm Base Support.
You can order now directly from Chrosziel's online shop or by emailing [email protected] or just contact the local Chrosziel dealer. Deliveries for the new Chrosziel cage has been scheduled for the first week of April.
[via Chrosziel]
Disclaimer: As an Amazon Associate partner and participant in B&H and Adorama Affiliate programmes, we earn a small comission from each purchase made through the affiliate links listed above at no additional cost to you.
Claim your copy of DAVINCI RESOLVE - SIMPLIFIED COURSE with 50% off! Get Instant Access!