In a similar way to those made in the previous year, this year's pre-NAB announcements start rolling out almost two weeks before the official NAB Show Opening in Las Vegas again. So, without further ado let's jump straight to the first one that instantly caught our attention.
The European filmmaking gear maker Edelkrone just introduced its brand new SliderPLUS X and Motion Kit combo. Billed as the world's smartest and most portable 4-axis motion control system, the platform provides the ultimate control over slide, pan, tilt, and focus movements of your camera all at the same time. The Motion Kit pairs with your smartphone via Bluetooth hence allowing to intuitively control, program and monitor every action from there.
Without question, the SliderPLUS X and Motion Kit platform is the most advanced motorized slider system that Edelkrone has ever made. Besides the plethora of camera movements, the Motion Kit can also nail focus with virtually any lens mounted on your camera as long as you enter the required key focus points in advance.
That way, your subject will always be in focus regardless of the complexity and direction of the camera movement you have opted for. Besides, you can convert virtually any slide into a time-lapse sequence that will be exactly the same as your original composition performed in real-time.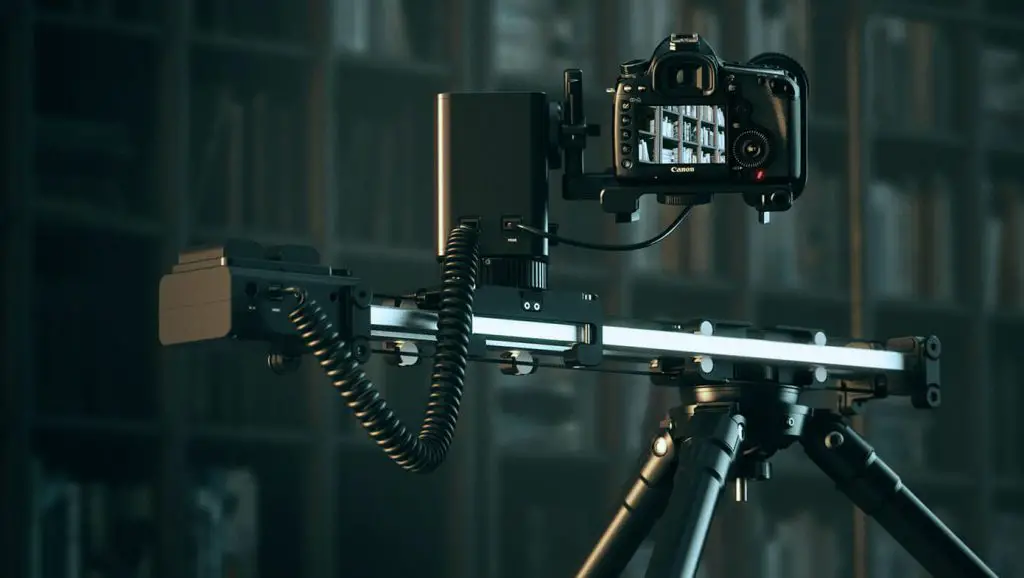 Moreover, the system is smart enough to take care of the motion setup on its own, so you don't have to program each motor (axis) separately, dealing with keyframes, intervals, and curves every time you need to set up an advanced camera movement. The Motion Kit can also continuously track and keep focus on any subject in your frame or convert the programmed movement into a time-lapse or stop-motion animation with a single tap.
You can even exit the app or turn off your smartphone after sending a particular command. This feature can be very handy when shooting long-timelapse sequences or have started an infinite shot while tracking ad focusing on your target. And the best part is that you can always connect back without interrupting the operation of the system whatsoever.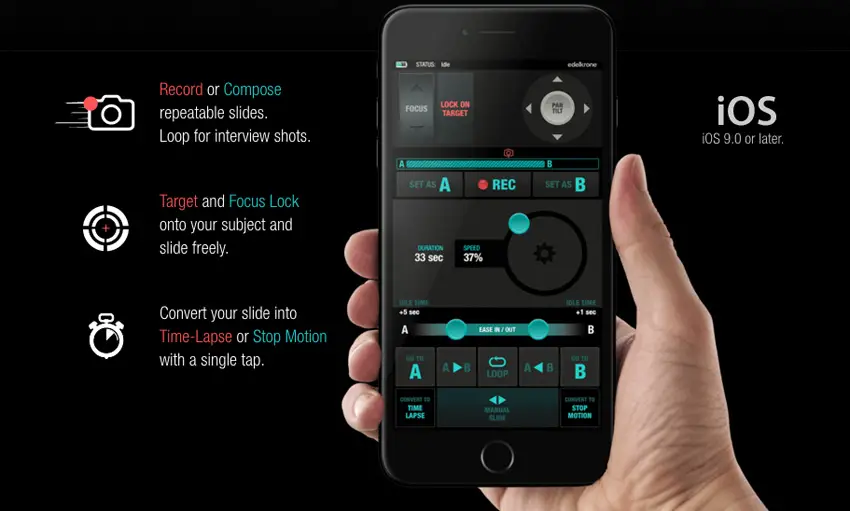 Meanwhile, there a few more advanced features in the making that should be added to the system down the line such as the Advanced Composer that will allow users to block out even more complex shots, a Live Mode that will let you choose from preset targets and positions on the go, the ability to save and load different lenses into the system without setup time, Apple Watch support and more.
This advanced and extremely portable 4-axis motion control solution along with all its neat features comes at a price, though. The combo will set you back whopping $3,700 but if you're a firm believer that the investment will pay for itself, head on over to Edelkrone's website for further details regarding availability and pricing options.
[via: PetaPixel, source: Edelkrone]
Claim your copy of DAVINCI RESOLVE - SIMPLIFIED COURSE with 50% off! Get Instant Access!