FilmPower, the makers of the now classic Nebula 4000 Lite pistol grip gimbal stabiliser are demoing their latest Nebula 5100 3-axis gimbal at NAB 2017. We wrote about the new FilmPower Nebula 5100 gimbal a few weeks back here, but just as a reminder for those, who've not caught up yet – it features an all-metal gimbal with a remarkable payload of 2.5kg, which means that you can balance even a Sony FS5 or a Canon C100 on it.
FilmPower have upgraded with built-in encoder on the Nebula 5100 to make balancing a breeze. Users can now enjoy about 8-10 hours battery life, and have the battery directly charged without removing. Beside the basic features, more interesting functions are added to this product such as: one key midpoint returning, time-lapse, roll follow mode, giving you more possibilities to achieve creative.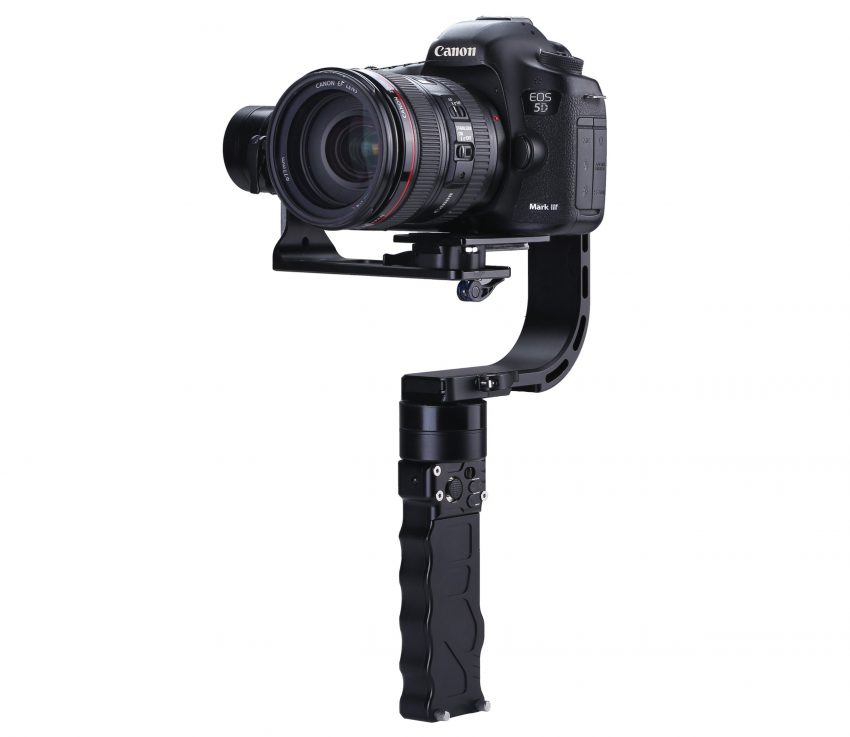 FilmPower Nebula 5100 Highlights
New High-Torque motors with built-in encoders
2.5kg (5.5lb) max payload
8-10 hours battery life, support direct charge
Hidden cable design
360° unlimited rotation for all 3 axes
Double sides using for flipping screen cameras
Joystick design, one key recording, one key back to the midpoint
Integrated structure, no need assemble
Special tactical cage design
1/4 screw holes for various support equipment
New accessories for Nebula 5100:

Riser rail
2 tactical expansion packs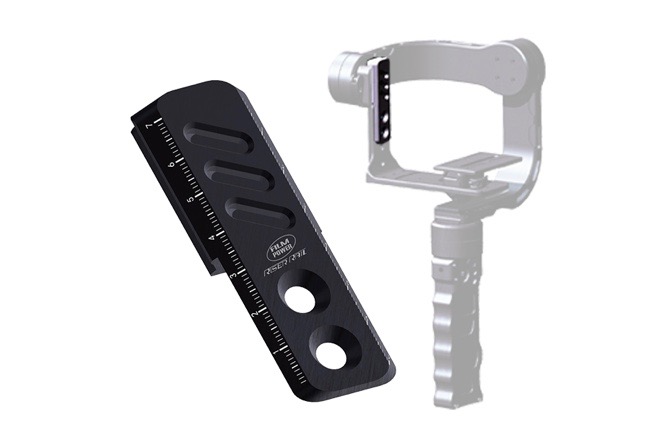 The riser rail is designed for bigger cameras like the Canon C100, Canon 1DX Mark II, and or Sony FS5. The risers is priced at $40 and helps lower the center of gravity for such cameras providing more setup possibilities.
The tactical expansion pack (pictured below) resembles a special dual handle design with integrated smartphone/monitor holder. What sets it apart from other dual handles, is its simple and compact style making it easy to setup and convenient for single or double hands switching.
The side grip is also made from high quality metal for a good grip while also ensuring rigidity and stability. It can be separated from the smartphone cage/tactical arm as needed.
The price of the Nebula 5100 Tactical Expansion Pack is $99 (Smartphone version) and $88 for the monitor version. The Nebula 5100 is currently priced at $859 and can be ordered from B&H. More information you can head over to FilmPower.
If you are attending NAB 2017, you can visit FilmPower's booth at C746 to demo these products.
Claim your copy of DAVINCI RESOLVE - SIMPLIFIED COURSE with 50% off! Get Instant Access!