Earlier in the week at NAB 2017 in Las Vegas, Sigma announced two new cine prime lens additions to their highly anticipated cine primes lineup. The latest two Sigma's to join the cine prime family are the Sigma Cine FF High Speed 14mm T2 and the Sigma Cine FF High Speed 135mm T2. The high-performance Sigma Cine Prime product line now covers 14mm T2, 20mm T1.5, 24mm T1.5, 35mm T1.5, 50mm T1.5, 85mm T1.5 and 135mm T2.
You can read more about the Sigma Cine lenses in our previous post here. The Sigma cine primes are compatible with the latest full-frame camera sensor technology.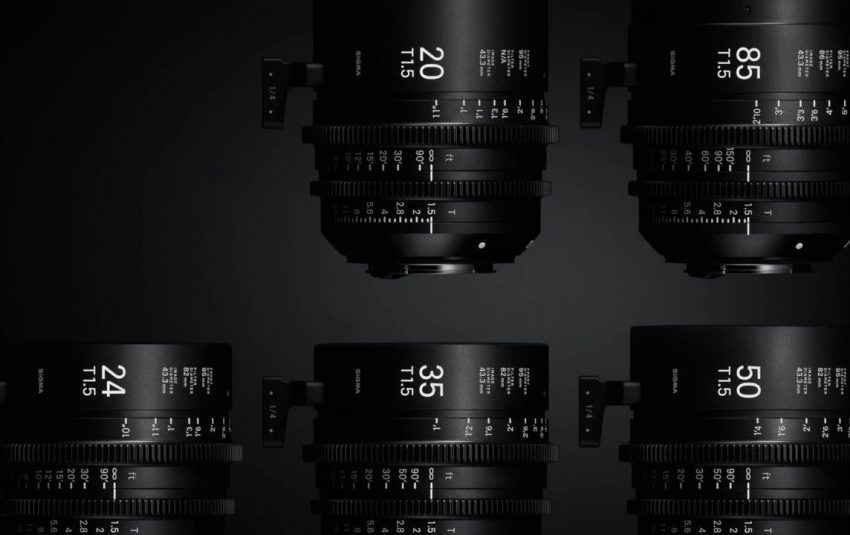 And in another great news from today's show floor, Sigma have confirmed pricing for the entire cine primes lineup will be $3,499 each. This is quite affordable considering the optical quality of their stills counterparts (on which these cine primes are based) and the robust cine build quality Sigma is offering their Cine Primes in.
The Cine Primes will be available in Canon EF, Sony E mount and PL mounts, with the Canon EF and Sony E mount shipping next month in May, and the PL variants shipping later in June.
Check out this interview with a Sigma rep from NAB 2017 by AbelCine.
Compact in design, the Cine Prime line offers outstanding optical performance and is ready for higher resolution shooting (up to 6K-8K). Both the 14mm T2 and 135mm T2, along with the previously announced Sigma Cine Prime and Zoom lenses, will be available for test-shooting at the Sigma NAB booth C11525.
Claim your copy of DAVINCI RESOLVE - SIMPLIFIED COURSE with 50% off! Get Instant Access!