I was kind of surprised to know that there are not many other trigger-operated follow focus systems on the market that allow you to keep your both hands on the gimbal itself while operating and be able to pull focus at the same time. The trigger-based controller of Silencer Pro can not only be mounted on any handle type or round object but also allows you to comfortably pull focus with minimum effort while achieving some excellent results on the fly. US-based filmmaker Tom Antos had a chance to play around with this unique follow focus system in person so let's see what else he has to say about the Silencer Pro.
Even though this follow focus system has been around for a while, many single gimbal operators still prefer to use a device with some sort of rotational mechanism on board. The biggest downside of most conventional follow focus systems, however, is that they occupy one of your hands which obviously affects the overall stability of your gimbal.
With Silencer, you could still train your muscle memory and be very precise when pulling focus on the fly. What's more, with its unique three rail design, this trigger-controlled follow focus system gives you even more mounting options for additional bits and pieces that can be added to your rig. In addition, the combo comes with a built-in quick release that allows you to snap your camera on and off in seconds.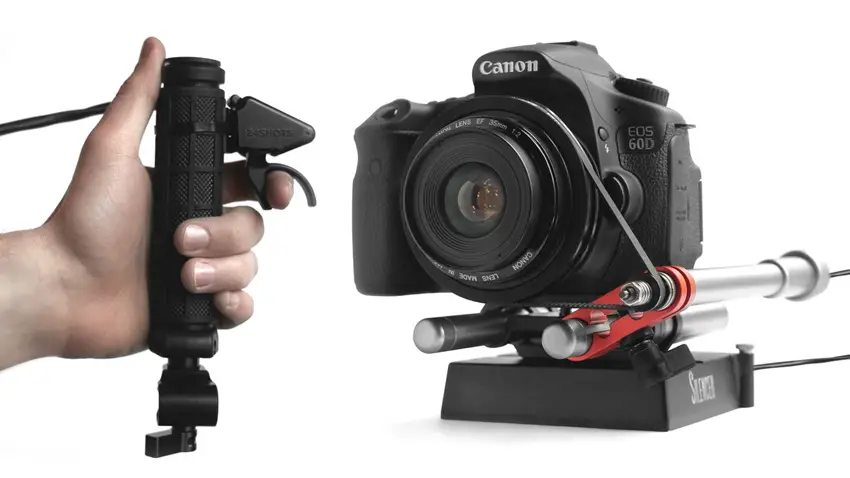 Meanwhile, when you pull or push the trigger, the belt drive will respond instantly moving the focus ring as fast or slow as you want silently. On top of that, you don't have to perform any sort of lens calibration or set your start and end points manually since the system stops automatically when it reaches either of those points.
Ultimately, there are four different versions of Silencer currently available – Silencer Lite, Silencer Pro, Silencer Pro Zoom and Silencer Flight for Aerial Rigs. Each of those kits comes with a rail system and different setups for rig compatibility. There is also a smaller control box that you can pick as an option in case you want a lighter weight rig without all the mounting options of the standard box.
As Tom points out, the Silencer follow focus system is extremely flexible when it comes to pulling focus providing filmmakers with multiple options and configurations based on the tool they tend to use the most. So, if you want to learn more about the available kits and their pricing, head over to 24 Shots' official website here.
[source: Tom Antos]
Claim your copy of DAVINCI RESOLVE - SIMPLIFIED COURSE with 50% off! Get Instant Access!