At this year's NAB Show in Vegas, Ikan introduced its newest addition to their on camera LED lights lineup – the ikan Onyx. With the Onyx, ikan are aiming to provide professional photographers, videographers, and cinematographers with high quality LED lighting at an affordable price. The Onyx lights are also quite affordable starting at just $100. Built out of aluminium, the ikan Onyx is both durable and lightweight. Heat dissipation is maximized due to the aluminium frame, allowing for excellent ventilation.
The Onyx feature a small LED display and accurate control over brightness from 10-99%, and are available in two sizes – the OYB120 ($100 at B&H) and OYB240 ($150 at B&H). Both models are bi-color LED lights with temperature ranging from 3200K to 5600K. The Onyx light come with a battery, battery charger, and hot shoe mount. The Onyx is powered by the popular and readily available Sony NP-F L series batteries.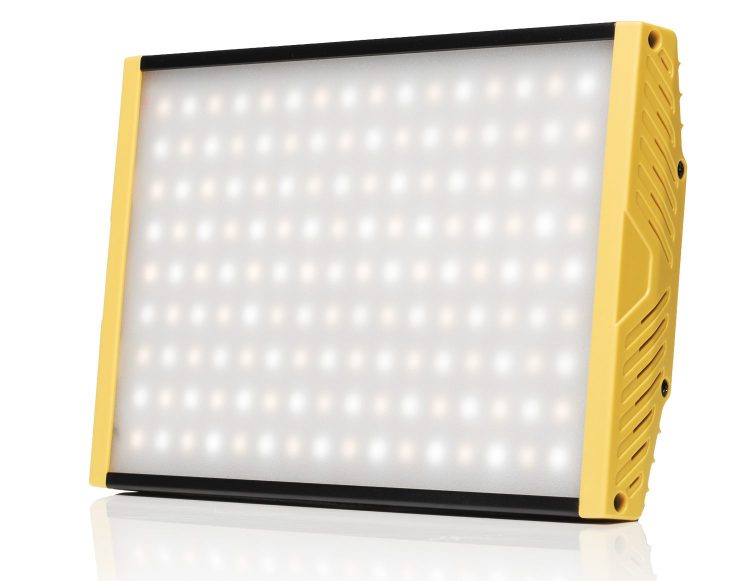 Ikan Onyx Bi-Color Features/Specs
Durable lightweight aluminium frame
Two Sizes: OYB120 and OYB240
Bi-color adjustable from 3200K-5600K
LED Display
Battery Type: Sony "L" Series Style DV Battery
Build Material: Aluminium
Color: Graphite
Dimming: 10-99%
Fixture Size: 5.6 x 3.7 x 0.75 in.
Fixture Weight: 0.5 lbs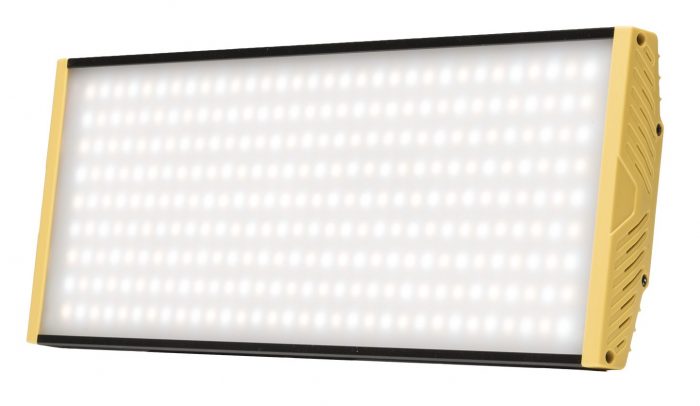 The Onyx joins Ikan's growing roster of impressive on camera LED lights and complements well with Ikan's dependable flat panel LED lights such as the Lyra, Rayden, and Mylo series of lights.
"With its sleek portable design, the Onyx gives professionals a great on camera LED light at an affordable price," says Barry Garcia, Product Manager.
The other two additions to the Ikan LED family are the Ikan Mylo Mini (MB4) and the Mylo Soft (MSB8) lights. The Mylo Mini has high CRI LEDs (95+ CRI) with bi-color adjustability ranging from 3200K-5600K. The brightness of the light is consistent across all color temperatures.
Ikan MYLO Mini LED MB4 Features
95+ CRI LEDs
Bi-Color adjustable from 3200K-5600K
Beam Angle of 50 degrees
Single knob control for adjusting color, brightness
New LED readout screen giving you precise adjustments.
Battery powered with Sony "L" series style batteries
Watts equivalent to 300 watts incandescent light.
Price – $299.99 at B&H
Tech Specs
| | |
| --- | --- |
| Beam Angle: | 50 degrees |
| Build Material: | Heavy Duty Plastic Resin |
| Cooling System: | Passive Cooling |
| Dimming: | Knob Control |
| Fixture Size: | 8 x 5 x 2 in. |
| Fixture Weight: | 1 lbs |
| Head Type: | Bi-Color 5600K-3200K |
| Lens: | 45 degrees |
| Light Source: | 420 0.06 watt LED's |
| Power Supply: | Input: 100-240VAC Output: [email protected] |
| Rating: | 12.6W;7.4-14.8VDC |
| Shipping Dimensions: | 10 x 10 x 4 in. |
| Shipping Dimensions (Metric): | 25.4 x 25.4 x 10.16 cm |
The beam angle is about 50 degrees, making it possible to light a large area with a single fixture. The Mylo Mini is also battery powered with Sony style NP-F L series batteries.
For more of a sit-down interview oriented lighting, Ikan have the new Mylo Soft lights, which are currently priced at $600 USD and have high CRI chip LEDs paired with a 1/2 stop soft diffusion panel and barn doors.
They are also bi-color adjustable from 3200K-5600K. With the Mylo Soft LED lights, users have the option of using 2 x Sony NP-F batteries on the back.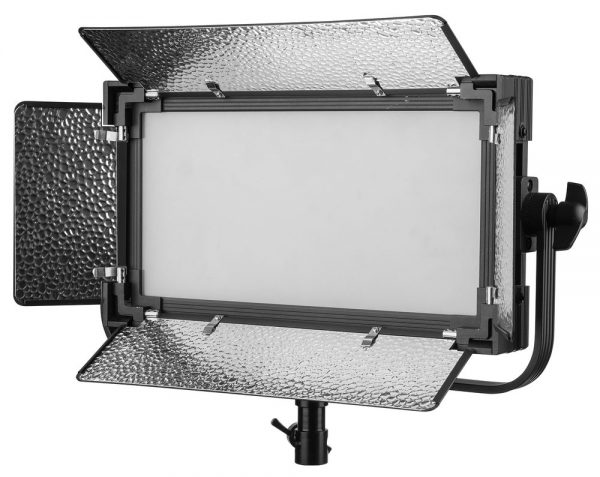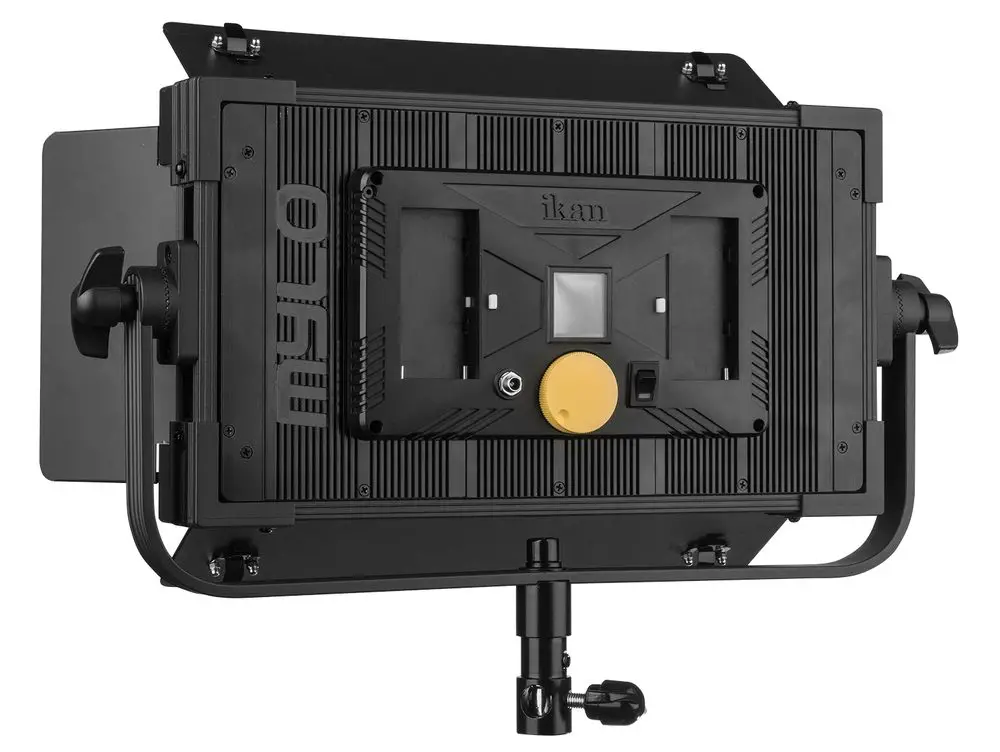 Both the Mylo Mini Bi-Color and Mylo Soft LED lights have a large yellow knob on the back, allowing you to control the light with a few simple clicks. In addition, the LED readout gives you the ability to see and make precise measurements.
Built out of strong steel tension knobs, the Mylo can easily lock into place.  The Mylo Mini is available as a single LED light or in kits that include stand bags, light bags, and compact stands.
Claim your copy of DAVINCI RESOLVE - SIMPLIFIED COURSE with 50% off! Get Instant Access!