The new Zeiss Milvus 35mm f1.4 is the tenth addition to the Zeiss Milvus range boasting a super-fast aperture and a brand new optical design for maximum image quality. Currently there is also a 35mm f2 in the Milvus range, however, the new, faster Milvus 35mm f1.4 will live alongside the f2 version, which is a bit more compact compared to the new f1.4 version. The new Zeiss Milvus 35mm f1.4 is of course a manual lens with full-frame 35mm DSLR sensor coverage.
The Milvus 35mm f1.4 has been designed to be used with "mirror-ed" high megapixel, full-frame DSLR's such as the Canon 5DSR and Nikon D810 and will be available in Canon EF and Nikon mounts, however, it will work with mirrorless full-frame cameras such as the Sony A7R II, A7sII etc., given the appropriate adapters available for Canon and Nikon mount lenses.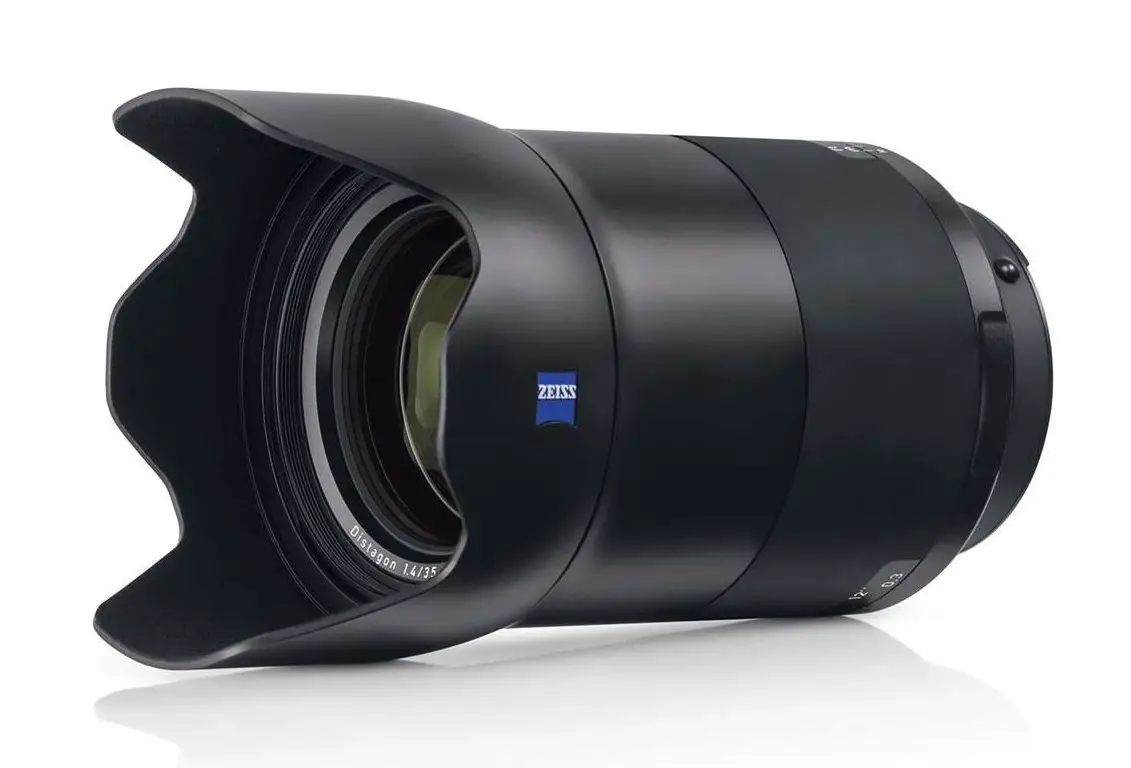 The optical design features aspherical lens elements, special glass materials and advanced correction, which enabled ZEISS to give the new Milvus 35m f1.4 lens a completely new optical design capable of producing images that, according to Zeiss, ….are practically free from chromatic aberrations.
Thanks to their excellent edge-to-edge imagery the ZEISS Milvus lenses are designed for high-performance digital cameras.
Just like with the rest of the Milvus lineup, cinematographers can de-click the aperture ring on new Zeiss 35mm f1.4 (the Nikon mount version) thanks to the included key-like tool. The 35mm f1.4 Milvus is also weather-sealed and features the familiar, high-end Zeiss metal body design with a smooth rubberised focus for precise adjustment, providing longevity for your investment.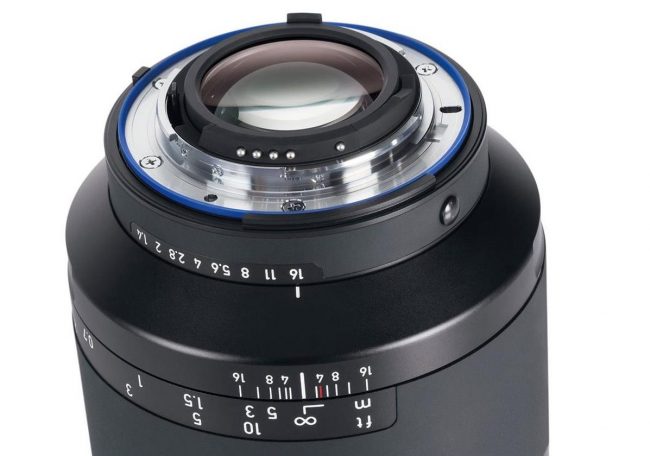 Zeiss Milvus 35mm f1.4 Specifications
Focal length
35 mm
Aperture range
f/1.4 – f/22
Camera mount
Canon EF (ZE) | Nikon F (ZF.2)
Format compatibility
Full Frame
Focusing range
0,30 m (11.81″) – ∞
Free working distance
0,14 m (5.43″) – ∞
Angular field (diag/horiz/vert)
65° / 55° / 38°
Diameter of image field
43 mm (1.69″)
Coverage at close range (MOD)
170 x 112 mm (6.68 x 4.41″)
Image ratio at MOD
1 : 4.6
Lens elements | Groups
14 / 11
Flange focal distance

 

Filter Thread

ZE: 44 mm (1.73″)

ZF.2: 46 mm (1.83″)

72mm
At ZEISS multilayer coatings were designated as "T*-optics" and as such these anti-reflective coatings have considerably improved the performance of optical systems providing you with results of incredible contrast, amazing color reproduction and reduced flare.
All these characteristics are often mixed up with each other in the term 'brilliance of the image'. According to Zeiss, this is often referred to as the ZEISS 3D POP, a feature that can be noticed throughout the entire Milvus lens family.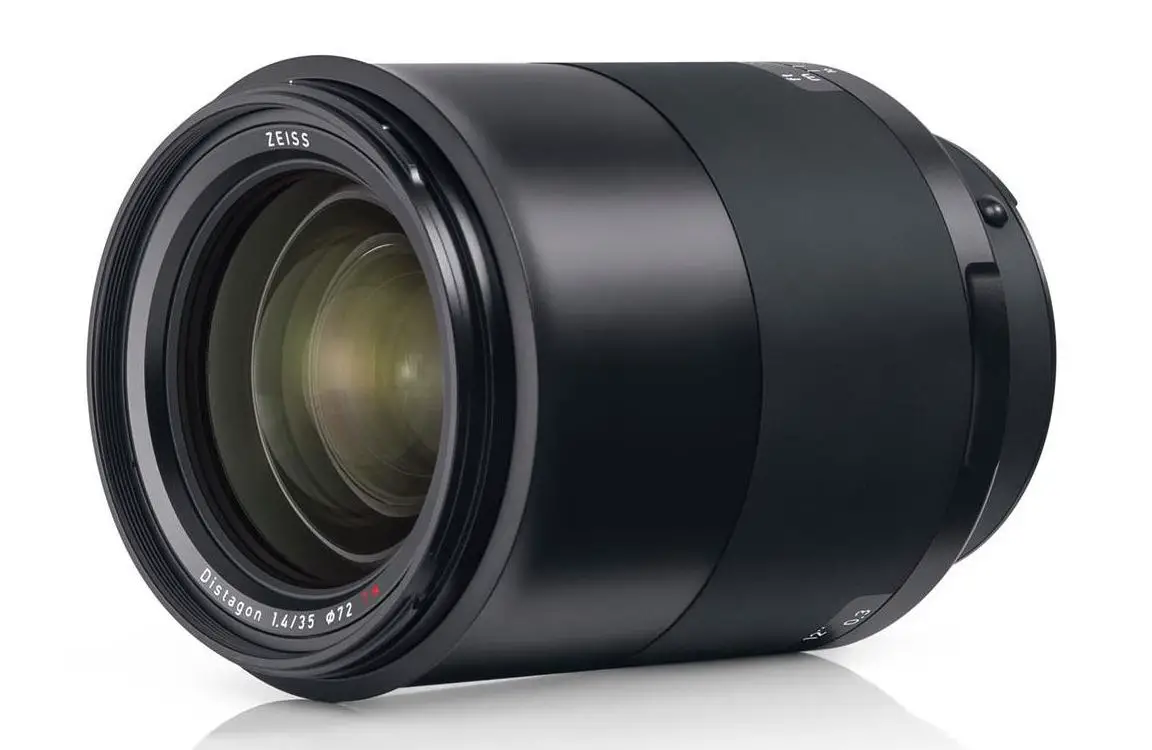 Another charateristic of the Milvus family is the color rendition. In the case of the ZEISS Milvus 1.4/35 is exactly attuned to the other ZEISS Milvus lenses. This is an important aspect for photographers, but even more so for cinematographers as they can switch easily between the different focal lengths while still getting a consistently uniform color look.
The new Zeiss Milvus 35mm f1.4 is also compatible with the Zeiss Lens Gears, thanks to which the manual focus can be operated with a follow-focus system.
Canyon Light from ZEISS Camera Lenses on Vimeo.
The new Zeiss Milvus 35mm f1.4 will be available in Canon EF and Nikon mounts and priced at $1999/€1999. The lens is commenced to start shipping in July.
To see sample images and learn more head over to Zeiss.
Pre-order links:
Zeiss Milvus 35mm f1.4 – $1999 (Canon/Nikon)
Claim your copy of DAVINCI RESOLVE - SIMPLIFIED COURSE with 50% off! Get Instant Access!