Utilizing a compact and lightweight 360-degree rotating head for some of your videos could be not only a lot of fun but also quite beneficial for any of your creative projects. The PIXI Pano360 by Manfrotto is an intuitive and easy-to-use piece of equipment that allows you to produce some precise panoramic photos as well as stunning 360° hyperlapse videos on the fly.
The unit is designed to work predominantly with action cameras and smartphones, however, it can handle with ease some entry-level mirrorless cameras with a light lens on the front as long as the entire combo weight doesn't exceed the 2kg (4.4lbs) limit. The PIXI Pano 360 can be charged via a USB cable whereas its dedicated app gives you full control over the speed of rotation and angle while shooting. Optionally, users can take advantage of the available Bluetooth wireless connection for remote control.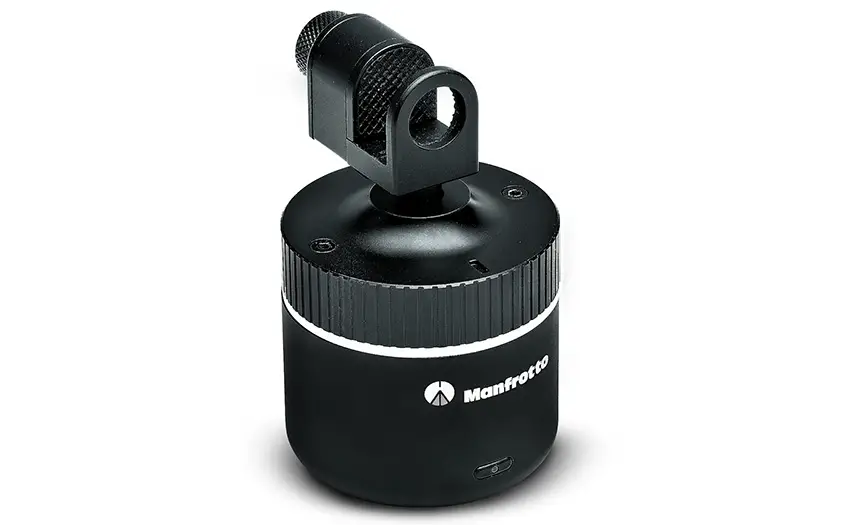 What's more, the Manfrotto rotating head can save you a lot of time when shooting time-lapse video and panoramas, thanks to the intuitive app that will guide you in all the phases of the process.With its full 360° head movement, the PIXI Pano360 uses a photographic stitching algorithm to produce one seamless panoramic. Setting up the device is just as simple and straightforward, as you can effortlessly attach your smartphone using the included holder.
You can then set your frame and let the head do its job. Regarding mounting options, the PIXI Pano360 features a universal ¼" 20 thread on the top to securely hold your device, alongside an ¼" 20 thread on the bottom that gives you the option to safely attach the unit to a tripod. The PIXI Pano360 is powered by a built-in lithium battery, it's made out of high-quality materials, and has a slick design.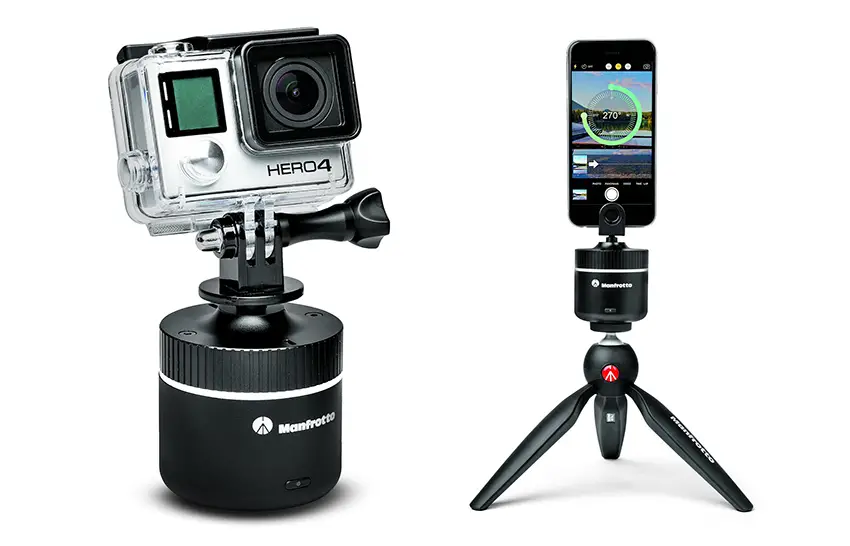 The product is backed by Manfrotto's Standard Limited Warranty, can be used with the Manfrotto line of tripods under the same name and currently sells for $158. If you want to learn more about the PIXI Pano360, head over to Manfrotto's official website by using the following link.
[via: Newsshooter, source: Manfrotto]
Claim your copy of DAVINCI RESOLVE - SIMPLIFIED COURSE with 50% off! Get Instant Access!