You may remember IO Industries, a Canadian outfit, specialising in the production of cutting-edge small form-factor cameras for professional broadcast/cinema/video productions from their 2KSDI and 4KSDI camera heads.
IBC 2017 in Amsterdam is just around the corner, and the venue has been chosen by IO Industries Inc. as the debut showcase trade show for their new 4K video camera – the Victorem 4KSDI-Mini, the first of their new "Victorem" series lineup.  Unlike, the Flare 4KSDI, which features a Super35 CMOS chip with global shutter, the new Victorem 4KSDI-Mini features a 12G-SDI output and a smaller 1-inch sensor again equipped with a global shutter for eliminating rolling shutter skew.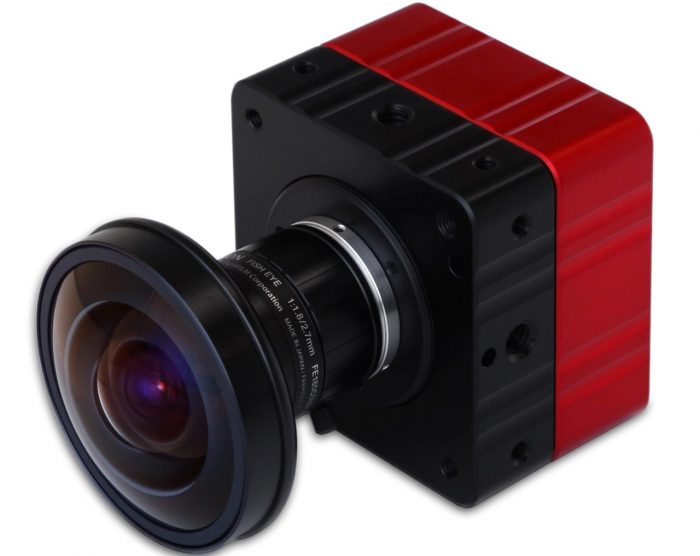 Vitorem 4KSDI Mini Features
Sony 1-inch CMOS sensor
Global Shutter
High Dynamic Range (12 stops)
12G/6G/3G/HD-SDI Outputs
4K/60p over 12G-SDI
10-bit 4:2:2, 4:4:4 or RAW up to 60 fps
C-mount or optional Active EF-mount
RS485 remote configuration with handheld remote control and on-screen menu
Tri-level sync input for multi-camera synchronization
Compact, Light-weight Enclosure
The new sensor allows for enhanced HDR (high dynamic range) at "levels not yet seen in this class of camera." Designed for modern live broadcasting and production environments, it also suits applications in test range instrumentation, unmanned aerial platforms and deep-sea remote viewing.
The Victorem 4KSDI-Mini shares many features with IO Industries' earlier Flare 4KSDI camera, which will remain a favoured choice in applications that need a Super-35mm sensor format. But for many situations, a smaller chip is better especially where the end result doesn't have to conform to cinema standards or intercut with other S35 cameras.
The 4KSDI-Mini can be mounted in more difficult spaces to capture the shots other professional cameras cannot, while providing production-quality output that can be inter-cut with footage from primary cameras.  Interchangeable lens mount options include C-mount and optional Active EF-mount, or can be adapted to F, PL and other mounting types using third party adapters.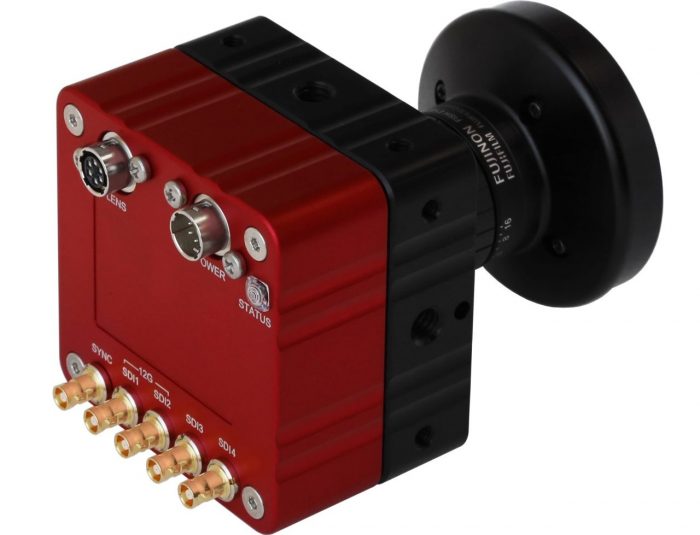 With multi-rate outputs supporting 12G/6G/3G/HD-SDI, connection to current and future 4K video equipment is future-proof.  Only a single 12G-SDI connection is needed to provide 4K 60fps video from the 4KSDI-Mini into a growing selection of portable 4K/UHD video recorders, monitors, and live production switchers.
Naturally due to their design, the current IO Industries cameras such as the Flare 2KSDI and 4KSDI camera heads have no internal recording functions and do require external 4K recorders such as the Odyssey7Q+, which supports the two aforementioned models, in various resolutions, and the latest Victorem series are no different – they will require external recorders and/or production switchers to get images from. No word yet from Convergent Design on support for the new lineup, but I am sure this will come soon.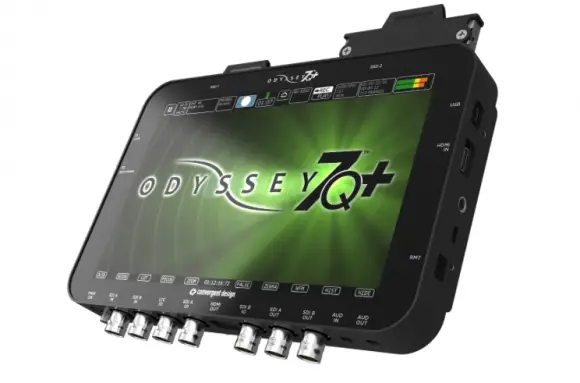 For multi-camera configurations, either stereoscopic or panoramic, precise camera synchronization is possible using a tri-level sync reference.  And, for situations not needing 4K/UHD signals, the 4KSDI-Mini offers 2K and 1080p modes by scaling – not cropping – the sensor, resulting in impressive clarity and detail for those formats.
There is no official word on pricing yet, however if you are heading over to IBC 2017 this year, be sure to stop by IO Industries' stand in Hall 12 (Stand D75) to check out the Victorem 4KSDI-Mini on display.
Claim your copy of DAVINCI RESOLVE - SIMPLIFIED COURSE with 50% off! Get Instant Access!