Duclos Lenses make it possible for Sony F5 and F55 owners to adapt the popular Fujnon MK 18-55mm and MK 50-135mm T2.9 compact cine zooms from E mount to Sony FZ. This is all possible thanks to their Sony FZ mount conversion kit they developed specifically for the F5, F55, and F3 owners, who have a native FZ mount on their cameras.
These cameras may be 5 years old and (even older, in the case of the F3), and Sony may have killed off the mount altogether instead focusing their efforts on their E-mount and industry standard PL for their new top end 6K FF Sony Venice camera, however there are still lots of FZ mount CineAlta cameras out there and owner/ops, who'd gladly pay for an option to be able to use one of the new Fujinon MK series compact zooms on their F3/F5/F55s.
Sadly, Fujifilm decided to make their MK series of affordable compact zooms exclusively in E-mount (as well as Fuji X), leaving non-FS5/FS7/Alpha7 series owners to wonder if there would be new mounting options in the future.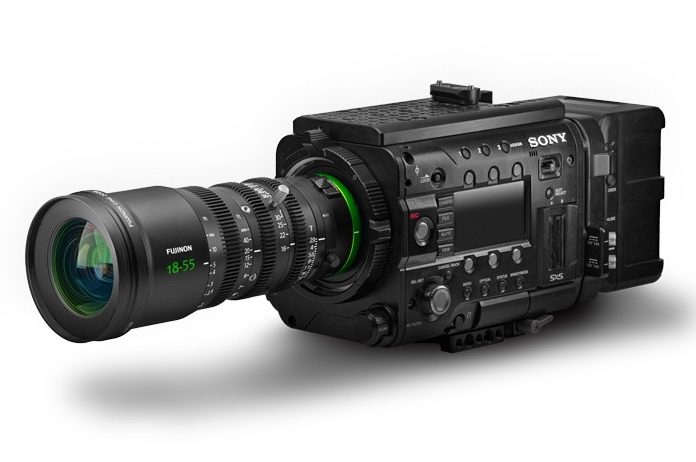 However, wonder no more, as the good folks at US-based lens specialists Duclos Lenses have designed and manufactured a solution that allows for quick, simple swap between the factory Sony E mount and new Sony FZ mount. Integrated adjustable back focus allows speedy, accurate tuning in the field. The conversion kit is priced at $500 US (you can get it directly from Duclos here), however you can save $100 when you guy the lens conversion kit alongside the MK 18-55mm or 50-135mm Fujinon's or both from Duclos.

Factory warranty is fully maintained with conversion kit, exclusively from Duclos Lenses.
UK-based DP and Sony Independent Certified Expert (ICE) Alister Chapman recently shot with the Duclos-vized MK series 18-55mm Fujinon mounted on his own Sony PMW-F5 and shared his experience on his website. You can check out the short piece he shot with it below.
"…I've been shooting with the Fujinon MK18-55mm lens on my PXW-FS7 and PXW-FS5 since the lens was launched. I absolutely love this lens, but one thing has frustrated me: I really wanted to be able to use it on my PMW-F5 to take advantage of the 16 bit raw. Finally my dreams have come true as both Duclos and MTF have started making alternate rear mounts for both the MK18-55mm and the MK50-135mm." said Alister.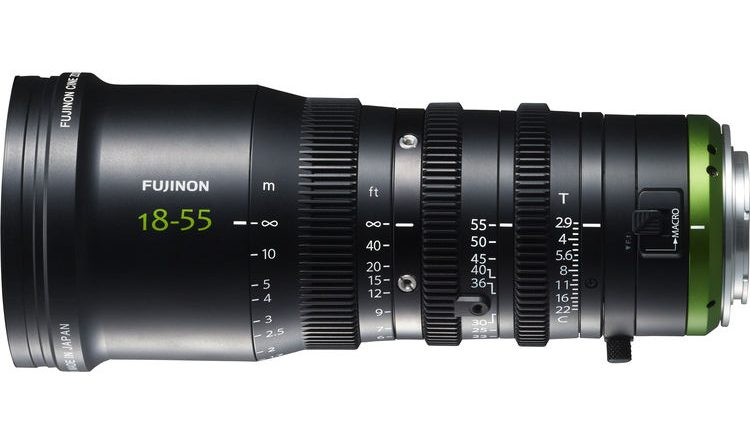 Fujinon MK 18-55mm T2.9 Features
Designed for Super35/APS-C format sensors
Exclusive for Sony E mount (for now)
No breathing, parfocal, no focus shift on axis
Long focus throw – 200 degrees
Independent, manual, 0.8 pitch geared Iris, Zoom and Focus rings
Lightweight & Compact – 980 grams/2.16 lbs
85mm front / 9 blade aperture
Macro function and back focus adjustment
Fuji X mount versions to hit by end of year
Colour-matched to 19-90mm/20-120mm Cabrio & other Fuji cine lenses
Fire and Iron Behind the Scenes:
To read a more in depth write-up of Alister's experience with the FZ mount converted Fujinon MK Series lenses on his F5 head over to his website here.
Claim your copy of DAVINCI RESOLVE - SIMPLIFIED COURSE with 50% off! Get Instant Access!