Recently, we posted about the release of the two official promo films shot with the new flagship (link here), and now you can check out the behind the scene video for the US promo film "The Dig", in which Oscar winning cinematographer, Claudio Miranda, ASC shares his experience shooting with the new Sony VENICE 6K full-frame CineAlta camera.
In addition, you can hear input from the writer/director, Joseph Kosinski; First Assistant A Camera, Dan Ming; Sr. Colourist at Technicolor, Mike Sowa; D.I.T, Alex Carr and Aerial Cinematographer, David Nowell, ASC about the process of shooting "The Dig" with the Sony VENICE camera.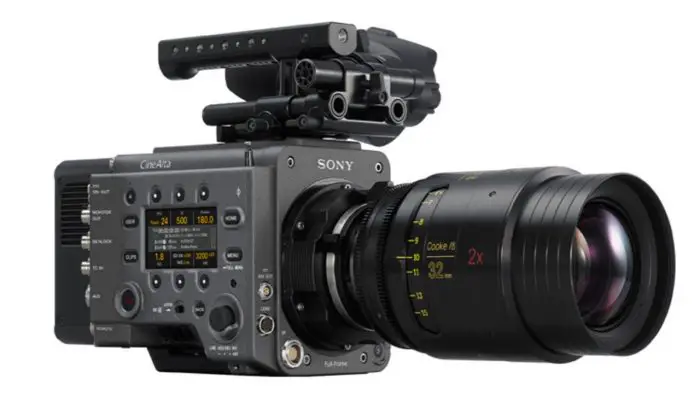 SONY VENICE 6K FF CineAlta Features
New Full-Frame 36 x 24mm CMOS Sensor
15+ stops Dynamic Range
Interchange-able Sensor Block – for future sensor upgrades (user serviceable)
6K Full-Frame 3:2 mode (6048 x 4032)
4K Anamorphic 4:3 and 6:5 (4096 x 3432)
4K Super 35 mode (window)
Support for FF & S35 spherical lenses
Support for FF & S35 Anamorphic lenses
8-step Mechanical Built-in ND filter (8 Stops ND)
PL mount (Cooke i technology supported)
Locking E-mount
Recording Codecs/Formats:

X-OCN Compressed Raw onto AXS-R7 Raw Recorder
4K XAVC – Class480/300
ProRes HQ/422/LT
MPEG HD

Recording Media – SxS cards, AXS cards for RAW (external recorder)
Price: £37,000/$45,000 Body
Available: February 2018
6K Full-Frame – License Only – approx. €6,000 to buy
Anamorphic Mode – License Only – €4,000 (or around €10K for both)

There will be also rental options for day/week/month for both

Compatible with existing CineAlta accessories:
To hear another perspective from another award-winning DP – Ed Wild, BSC, who shot "The Departure" promo film (which you can check out in our post here) for the European premiere of the Sony VENICE, you can check out the video below, in which he shares his experience shooting with the new camera in an interview with Sebastian Leske from Sony.
Looking at the features and specs of the new Sony VENICE, it is a bit perplexing that (as of the moment) there aren't any high frame rates available as in-camera options. The AXS-R7 Raw recorder does offer 4K/120fps and even higher frame rates in lower resolutions with the PMW-F55, but then again the VENICE has a totally new sensor. And the more interesting bit is that the VENICE has an interchangeable sensor block, which hints at a possible high-frame rate sensor in the future that can be swapped into the same camera body.
To see how how to remove the sensor block on the new Sony Venice check out the video below:
No doubt the VENICE is positioned as the next big thing when it comes to high-end filmmaking, and it would be interesting to see what other big budget productions will be shot on the VENICE in the future. The Sony VENICE is due to ship in the Spring of next year, with Full-Frame and anamorphic functionality coming later in a firmware update.
Claim your copy of DAVINCI RESOLVE - SIMPLIFIED COURSE with 50% off! Get Instant Access!