Panasonic have carved themselves a really solid Cinema Camera division that now serves budgets of all sizes – from huge blockbusters, who use the Varicam PURE and 35 4K cameras, to mid-tier productions and owner/ops shooting VariCam LTs, and now lower budget crews can get themselves an EVA1 and shoot some lovely pictures. The Varicam LT recently got a new firmware update, which you can read about below, and a new footage from the EVA1 that you can download for yourself, has surfaced.
In addition, Panasonic also published an interview and some details on one of the latest big production to use their Varicams – the stylized Netflix big budget feature film DEATH NOTE, directed by Adam Wingard (V.H.S., You're Next) and shot by acclaimed cinematographer David Tattersall, BSC (The Green Mile, Star Wars: Episode I, II, and III) shooting VariCam 35 in 4K RAW with Codex VRAW recorders.
Tattersall shot the film with two VariCam 35s as his A and B cameras and had a VariCam LT for backup. He shot in 4K DCI (4096 x 2160) capturing VRAW files to Codex VRAW recorders. The film was shot using Zeiss Master Primes with a 2:39:1 extraction.
Back in August, I had the rare chance to see Death Note on an IMAX-sized screen at the film's premiere during FrightFest 2017 in London. In itself, it was a very rare screening given the fact that this is a Netflix film that was available to stream on the platform that very same day. I can tell you from personal experience, that Death Note looked absolutely stunning on the big screen.
There is something very organic and filmic about that Panasonic sensor, in the way it renders the darkest and brightest parts of the image.
You can  read the full interview and write-up about the shoot here.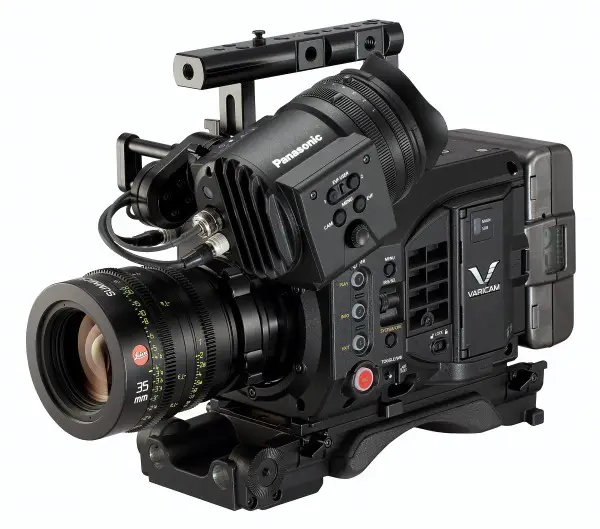 VariCam LT Firmware v5.5.2 Details
Compatibility with CANON CN 18-80mm T4.4 EF lens
In 2K/HD CROP mode, level difference may appears between the upper and lower parts of the screen at specific frame rates (problem is fixed)
Improvement in stability at boot-up
If a 2K ProRes clip was repaired, it could no longer be played on QT Player (problem is fixed)
UDP packets are expanded.

It is made possible to communicate a recorded clip's name, etc. to an external application via Wi-Fi

The improvement is made so that a warning is displayed when a card with a corrupt clip is inserted
A compatible 4G/LTE USB modem is added (U620L)
4K-LT codec bit rate bug fix
SIGMA Cinema lens protocol bug fix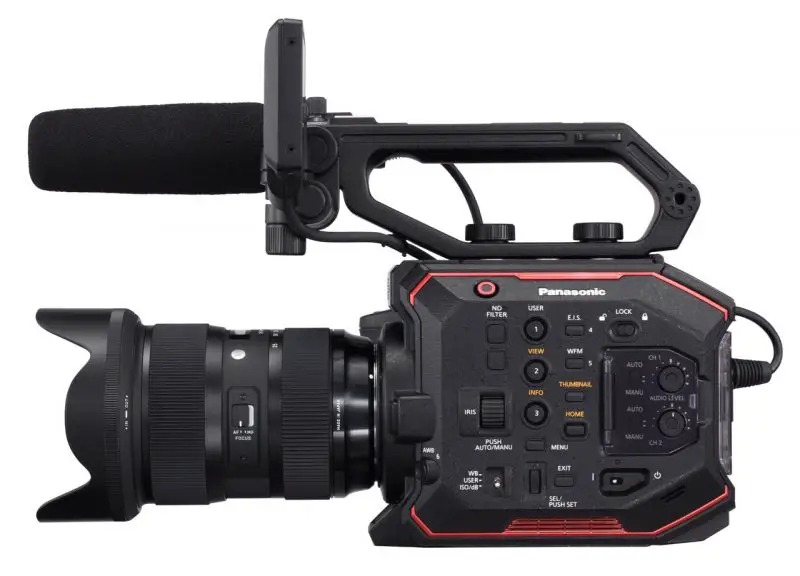 Panasonic also released a DaVinci Resolve tutorial that gives you an easy and efficient workflow to help you get accurate, rich colours from the VariCam and Panasonic EVA1 V-Log images. This colour grading technique works for VariCam LT, VariCam 35, VariCam Pure and EVA1.
You can download the quick PDF tutorial from this link here.
If you are a Varicam LT owner/operator, click here to download the latest v 5.5.2 firmware update.
NEW Panasonic EVA1 Footage (Download link below)
This footage was shot by DVXuser forum member Noah Yuan-Vogel at NAB NY 2017. You can download it here. Thanks to Zak Forman for putting the three clips from the original footage together and uploading to Youtube.
So, what do you guys think of this footage? I think it is a bit too noisy for my taste, but not bad; obviously the camera should shine in a more controlled environment, but the noise in the original files can be a problem for some.
Claim your copy of DAVINCI RESOLVE - SIMPLIFIED COURSE with 50% off! Get Instant Access!