DJI have just announced the latest addition to their uber popular entry-level pro drone Phantom lineup – the Phantom 4 Pro Version 2.0. The Phantom lineup is already pretty crowded with the Phantom 4, the Phantom 4 Pro as well as Advanced and Obsidian versions, and now the 4 Pro v2.0 comes along with DJI's latest OcuSync video transmission technology, 60% more quiet propellers and simultaneous wireless connectivity for a state-of-the-art FPV experience if you are into rocking the DJI Googles.
While Phantom 4 Pro owners may see this v2.0 as a minor update rather than a total overhaul, those of us who are in the market for their first "pro" drone or looking to move up from the DJI Spark style pocket-drones or similar to a more robust drone for video production should definitely check out the new DJI Phantom 4 Pro v2.0 and the new features it offers.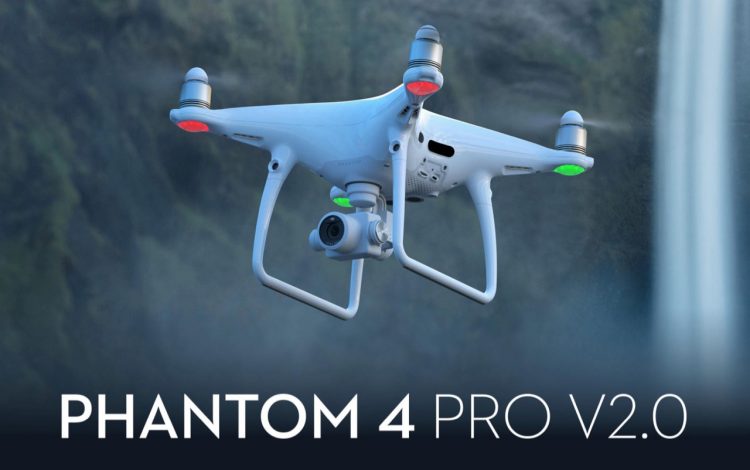 The sensor size remains the same as on the P4P – at 1″ CMOS chip with 20 Megapixels capable of churning out DCI 4K/60p (4096 x 2160/60p), and P4P Version 2.0 also adopts H.265 support (for 4K/30p; while 4K/60p is in H.264) in addition to a more robust 100Mbps data rate for better video quality in both codecs much like its predecessor.
However, the new addition of a mechanical shutter to the re-designed gimbal-stabilized camera may be the biggest new feature in the Phantom 4 Pro v2.0 (to some) as it eliminates the nasty "jello effect", which is kind of a big deal.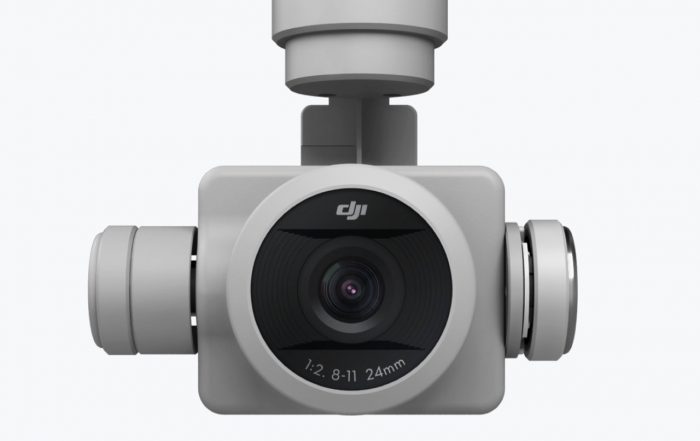 The DJI Phantom 4 Pro version 2.0 also features 30 minutes of flight time, a 7 km transmission range, and a 5-directional obstacle sensing system.
DJI's OcuSync transmission technology makes a debut in the Phantom line in the P4P 2.0 enabling high-resolution and low-latency digital video transmission and improves the flight experience by reducing propeller noise by up to 60%. Users who utilize the first-person-view experience for work or for play, can directly connect the P4P V2.0 with their DJI Goggles for an immersive FPV flying experience.
DJI Phantom 4 Pro vs. DJI Phantom 4 Pro V2.0 Comparison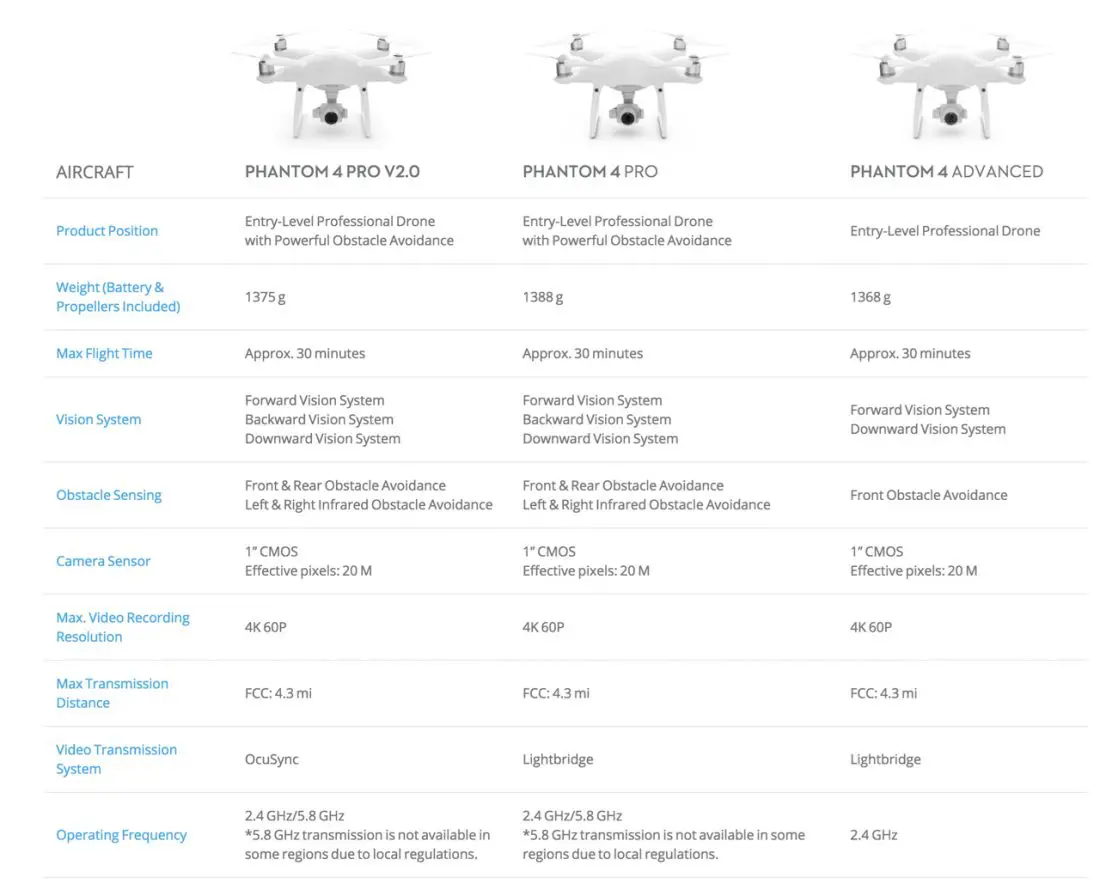 A 5.5-inch 1080p screen integrated with the Phantom 4 Pro+ V2.0 controller offers 1000 cd/m2 of brightness, more than twice as bright as conventional smart devices. As the DJI GO app is built into the screen, hardware and software are fully optimized, allowing you to edit and share instantly. Along with the controller's five-hour battery life and 4.3mi (7km) OcuSync transmission, the Phantom 4 Pro+ V2.0 is a complete aerial imaging solution.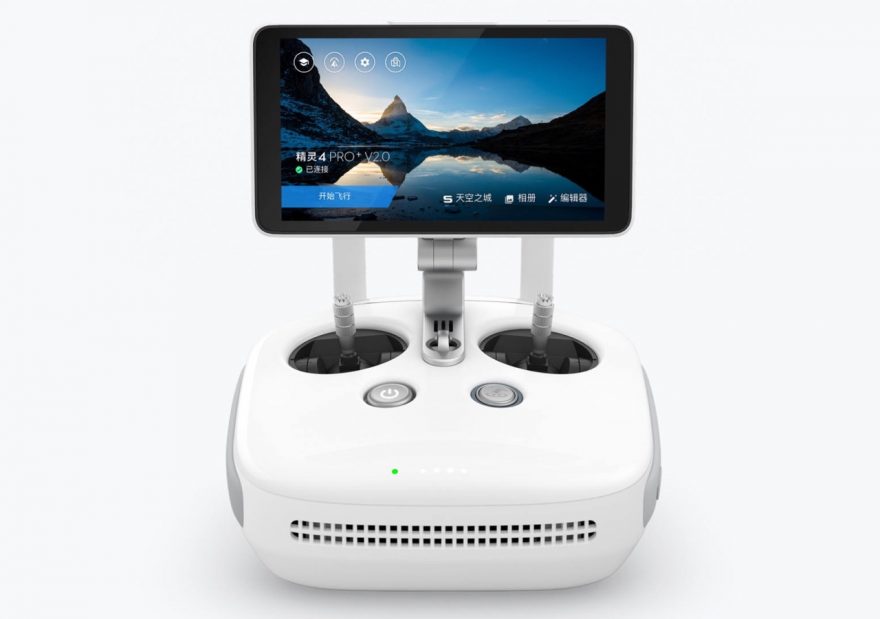 What's New in the DJI Phantom 4 Pro v2.0? 
Mechanical Shutter – eliminates rolling shutter effects
New motors and 60% quieter propellers
OcuSync Video monitoring transmission
Infra-red sensing system – left and right sides of drone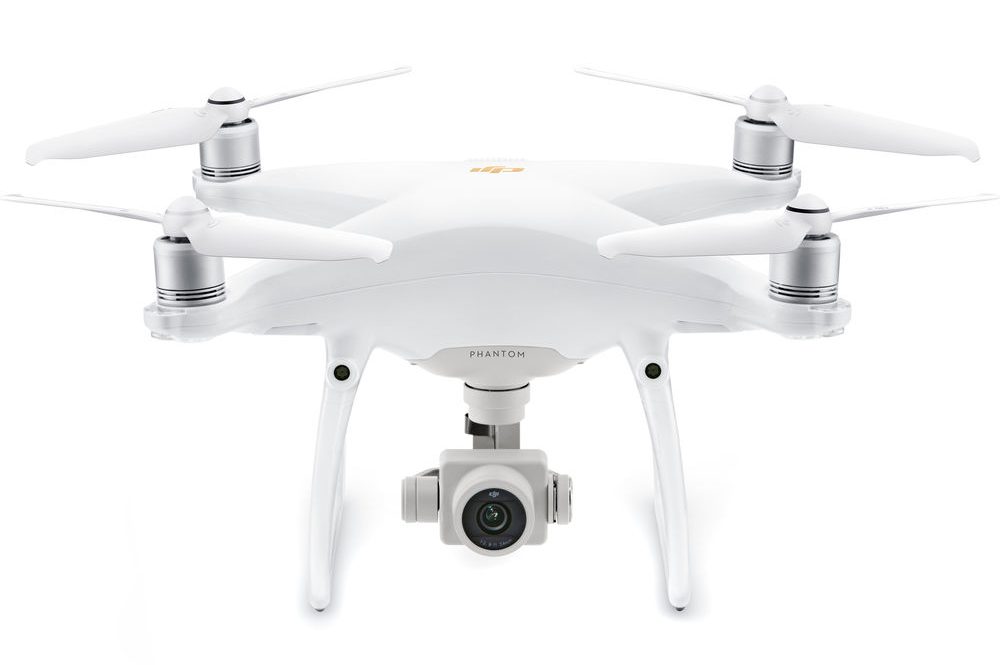 DJI Phantom 4 Pro v2.0 Highlights
1-inch 20 Megapixel CMOS Sensor
Gimbal-Stabilized 4K/60p camera
OcuSync Video Transmission for monitoring
60% quieter propellers
FlightAutonomy with Redundant Sensors
Four Directions of Obstacle Avoidance
Top Speed of 45 mph in Sport Mode
Maximum Control Range of 4.3 Miles
Visual Tracking of Moving Subject
Up to 30 Minutes Flying Time
Remote Controller Included
Price:

$1799 at B&H – with 5.5-inch 1080p monitor for the OcuSync controller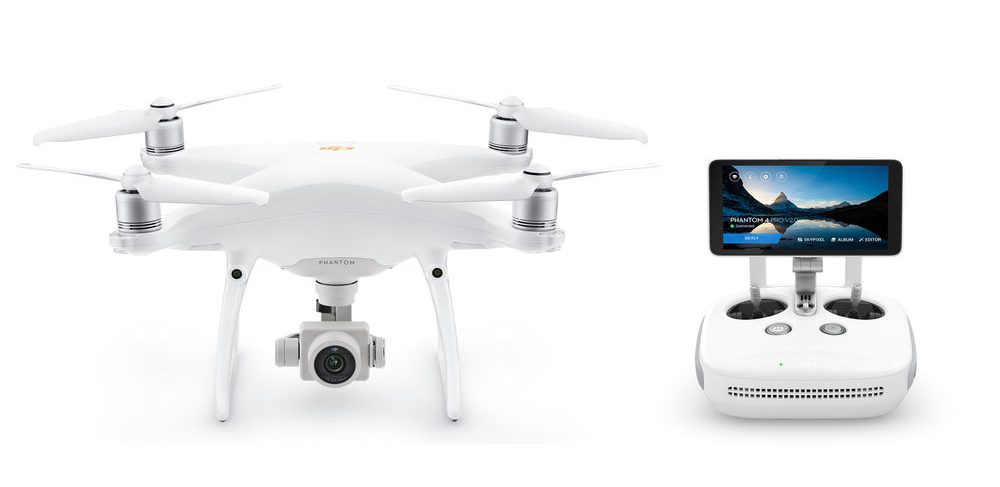 Price and Availability
The Phantom 4 Pro V2.0 is now available for purchase at store.dji.com, the four DJI Flagship Stores and authorized dealers worldwide.
The DJI Phantom 4 Pro v2.o sells in the US for $1,499 including the aircraft, battery, remote controller, four pairs of propellers, battery charger, power cable, gimbal clamp, Micro USB cable, Micro SD Card and a carrying case.
The Phantom 4 Pro+ V2.0 retails at  $1,799 and includes all P4P V2.0 accessories, however it adds the 5.5-inch monitor built into the OcuSync remote controller.
Claim your copy of DAVINCI RESOLVE 16 - SIMPLIFIED COURSE with 50% off! Get Instant Access!