When it comes to getting a professional camera ready for the modern urban video/film/TV production environment, many look first towards the most well-known name in our industry. The four letter German behemoth, has amassed quite the reputation for quality and ruggedness over its 100 year history. Sure, there's other players in town, when it comes to pro camera accessories, but there is something about the ARRI brand that makes it synonymous with high-end quality and the cinema experience in general.
The ARRI Pro Camera Accessories division or ARRI PCA for short, are pretty cool as they not only make accessories for their ARRI cameras, but also manufacture the necessary bits and piece for a huge range of cameras including RED, Canon, Sony and Panasonic. Speaking of the latter, ARRI PCA recently unveiled their latest Pro Camera Accessories for the new Panasonic AU-EVA1.
If you own, or plan to soon purchase a Panasonic EVA1, you seriously need to look at this ARRI PCA kit below. Or if money is tight, as in my case, just salivate over it.
New accessories include a rugged base plate, shoulder support, top plate and more, which can be configured in the ARRI PCA Cine LWS EF-set/Broadcast LWS EF-set for the EVA1. The Panasonic AU-EVA1 has been the talk of town ever since it was officially announced at CineGear 2017 back in June, and given its packed feature set with a strong 10bit 4K codec on board and future 5.7K Raw output it surely gets on many shooters' radars.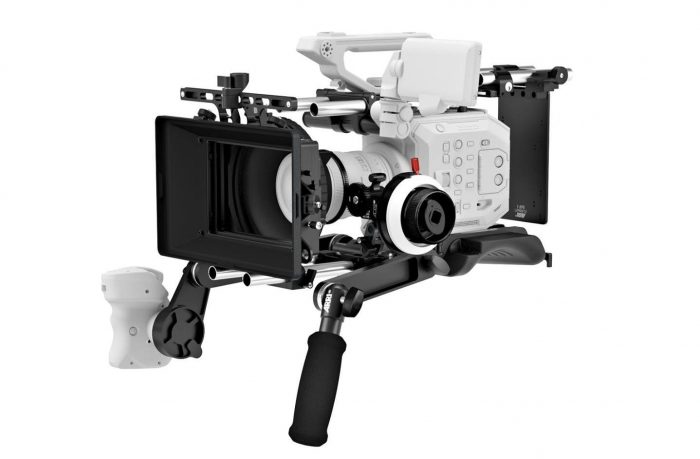 Panasonic EVA1 Highlights
5.7K Super 35 CMOS sensor
Dual Native ISO (800 and 2500)
Native EF Mount (non-interchangeable)
4K/60p and 2K/240p
10bit 4:2:2 internal codec for 4K and Full HD
Up to 400 Mbps data rate for internal
V-Log & V-Gamut
SD Card Recording
5.7K Raw Output (planned future update)
Electronic Image Stabilization (EIS)
IR Cut In/Out
ND Filter Wheel (2/4/6 stops)
XLR Audio
Tool-less design for top handle and side grip
HDMI & SDI 4K Video Outputs
1.2 kg // 6.69″ x 5.31″ x 5.23″ (L x H x W)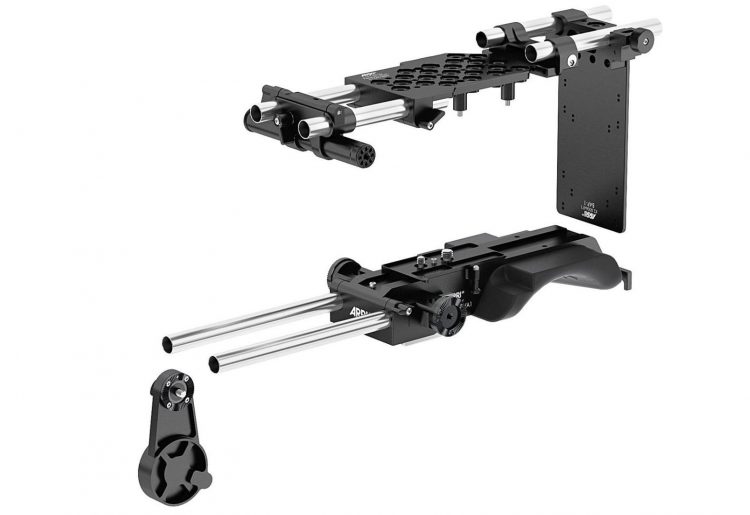 The ARRI PCA Pro Set for the EVA1 pictured above features the ARRI plate for the EVA1 at the base, top plate, a couple of 15mm bars (240mm), a top mounted monitor bracket, handle grip adapter and a battery plate for AB or V-mount batteries. Of course, the benefit of the ARRI PCA kits is that they can be build upon and extended with additional accessories such as handle bars, matte boxes, follow focus units and more.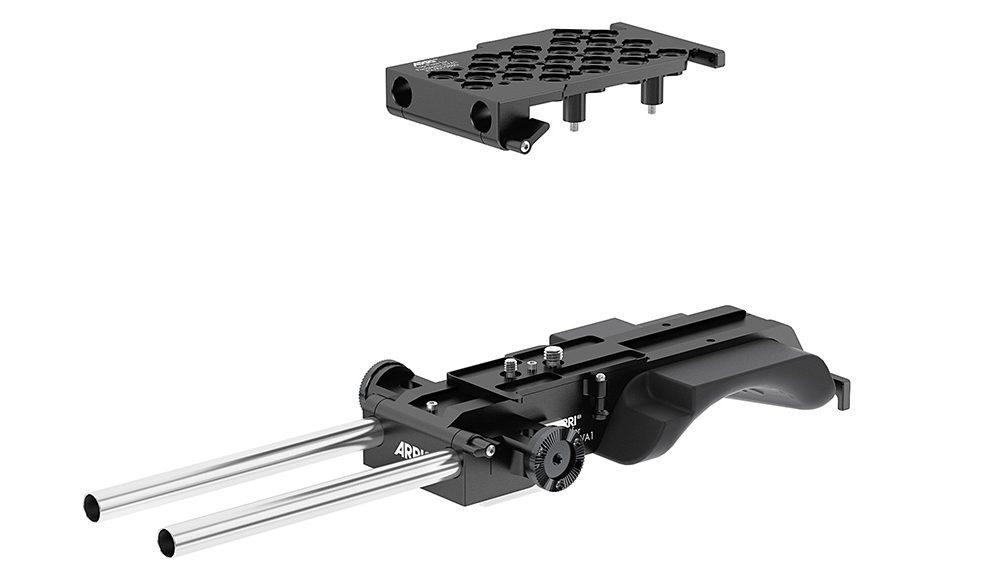 At the heart of the Pro Set, is the Basic Set (photo above) for the Panasonic EVA1. It is comprised of the following:
Shoulder Plate for AU-EVA1

The ARRI plate for Panasonic AU-EVA1 is a hybrid support with 15mm LWS Base Plate and comfortable shoulder pad. The plate works perfectly with BP-8 or BP-9 and also with VCT-style tripod adapters such as the QRP-1.

Top Plate for AU-EVA1

The ARRI Top Plate for Panasonic AU-EVA1 is a lightweight support featuring numerous accessory threads and a built-in console for 15 mm LWS rods.

2 x 15mm bars (240mm length)
For further information on all the rest of ARRI PCA kit for the Panasonic EVA1, head over to ARRI's website here.
Claim your copy of DAVINCI RESOLVE - SIMPLIFIED COURSE with 50% off! Get Instant Access!