For third year in a row, the Special Black Friday DaVinci Resolve Bundle by seasoned colorist Alex Jordan is back offering more value for the money than ever before! This time you get DaVinci Resolve 14 Grading & Editing Courses, DaVinci Resolve Practice, Color Matching Simplified alongside more than 200 Stylistic LUTs.
On top of that, the bundle includes the Fairlight 101 Simplified & Fusion 8 Simplified Courses as a free gift. These all courses would otherwise set you back whopping $647 to buy separately. Currently, you can get the Ultimate DaVinci Resolve Course Bundle for just $97. Now that's one hell of a deal!
So, if you ever wanted to purchase any of those products, that's your chance to enroll and save a ton of cash. Best of all, the Bundle includes lifetime access and all future updates on all courses, so you'll get those at no additional cost once they become available.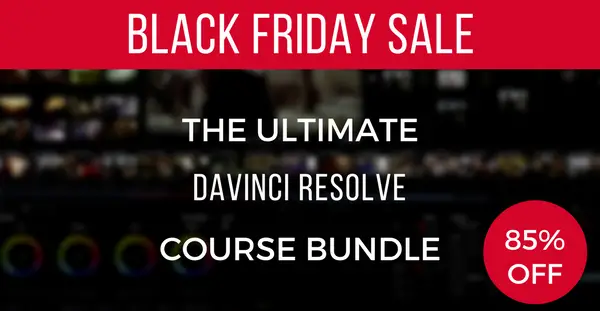 Below you'll find a quick overview of the included courses in this year's Black Friday 2017 Bundle.
Join more than 20,000 fellow filmmakers in the easiest and fastest DaVinci Resolve online course. It's designed with the absolute beginner in mind as no prior knowledge of DaVinci Resolve or color grading is required.
Learn how to edit your footage without having to round-trip or pay for an NLE.
Download raw and graded ProRes files. Your job is to try and match them. Then, watch the actual grading sessions and compare that to your approach.
More than 200 LUTs that utilize FilmSimplified's unique modular approach, allowing you to stack LUTs on top of each other to achieve advanced looks, in no time.
Learning to color match opens a whole new world of possibilities for you and your clients. It gives you the ability to match the colors of your film to the colors of major Hollywood films.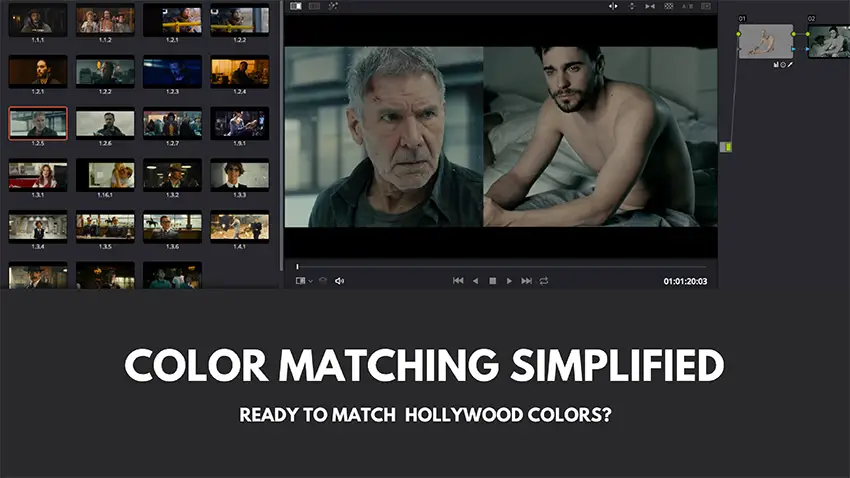 Fusion is the world's most advanced visual effects and compositing software, and it's been used in over 1000 major Hollywood blockbuster feature films! You can create Fusion projects, right from your Resolve timeline, without having to round-trip. Plus Fusion is free!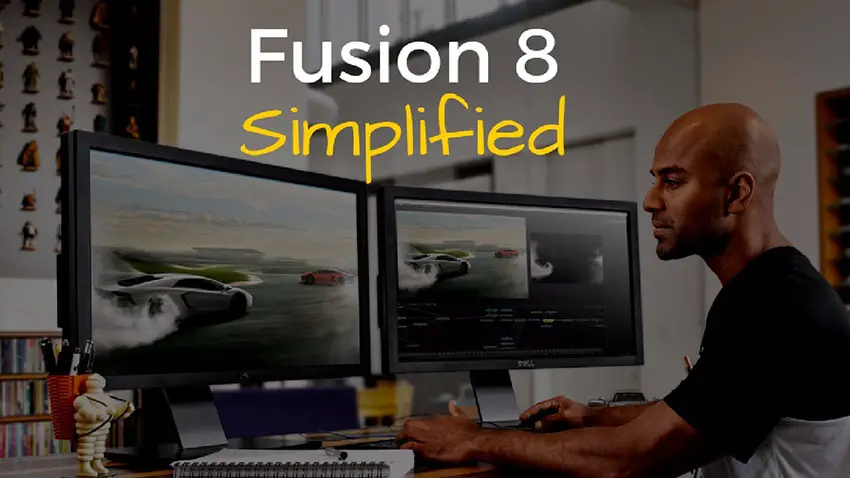 Fairlight Audio, is the latest addition to Resolve, allowing you to mix and master audio professionally, right from within Resolve. This course covers not only Fairlight, but also the basics of digital audio, audio effects, and audio mixing.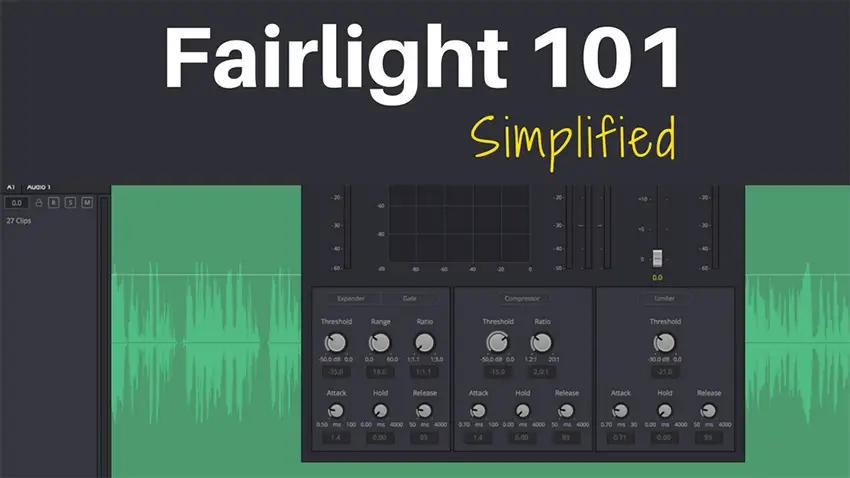 The Ultimate DaVinci Resolve Course Bundle is now available as the sale ends on Wednesday, November 29th at 11:59 pm Pacific Time (PT). Get instant access for just $97!
Claim your copy of DAVINCI RESOLVE - SIMPLIFIED COURSE with 50% off! Get Instant Access!