Sony has certainly caught the attention of indie filmmakers with the recent announcement of their brand new A7R III camera. Specs-wise, the unit sports an impressive 42.4-Megapixel Full-Frame Sensor, an Advanced Hybrid Autofocusing System, BIONZ X Image Processor, and a built-in 5-axis stabilization system. What's more, the device just scored 100 at DxOMark, the highest mark ever given to a full-frame mirrorless camera. With high-end specs like the ones listed, it's no surprise that there is a growing number of shooters upgrading to the Sony A7R III.
Regardless of how impressive the camera may be, however, it cannot work solely on its own, right? To operate the unit, one will need a decent lens and a handful of accessories on the side just to start off. Fortunately, avid Sony user Jason Vong created a comprehensive list of the most popular and highly recommended lenses and accessories to get first for your Sony A7R III.
If you were to buy only one lens for your A7R III, Vong recommends the Sony FE 24-105mm f/4 G OSS lens. According to him, the 24-105mm by Sony is an all-purpose piece of glass as it has a wide zoom range and a constant aperture of f/4 across all focal lengths. Not only that, the lens has built-in Optical SteadyShot Image Stabilisation to isolate the unwanted jitters and shakes when shooting handheld. Overall, it's perfect if you're starting out and need a lens for almost every occasion with decent coverage across the whole focal range.
While the 24-105mm is a highly recommended purchase, there is even a better all-around performer, especially if you have the extra cash – the Sony FE 24-70mm f/2.8 GM Lens. Similar to the 24-105mm, this lens has a nice range of zoom going all the way up to a distance of 70mm. Unfortunately, the sibling does not provide optical image stabilization but it does, however, offer a lower aperture at f/2.8, making it easier to get clean-looking shots at low light.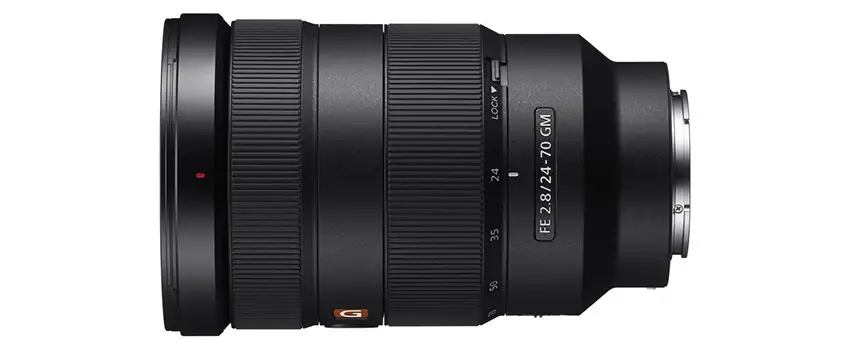 If you're in the market for a great prime lens for medium shots and close-ups, Vong suggests the Sony Sonar T* FE 55mm f/1.8 ZA Lens. Based on community reviews and Vong's own personal opinion, this lens is hailed as the sharpest lens manufactured by Sony to date.
A lot of this positive reputation has to do with the fact that the lens is made in cooperation with Zeiss, a company that's being synonymous with extremely high-quality glass for quite some time. Besides the great glass quality, the very low f-stop of f/1.8 means that getting low-light shots and amazing looking bokeh is now easy to obtain than ever before.
For those looking for a prime telephoto that makes getting close-ups or far-away objects easier to capture, the Sony FE 85mm f/1.8 Lens seems to be your best bet. Just like the 55mm, this lens also has a low f-stop of f/1.8 for low-light shooting conditions or for creating a very prominent shallow depth-of-field effect.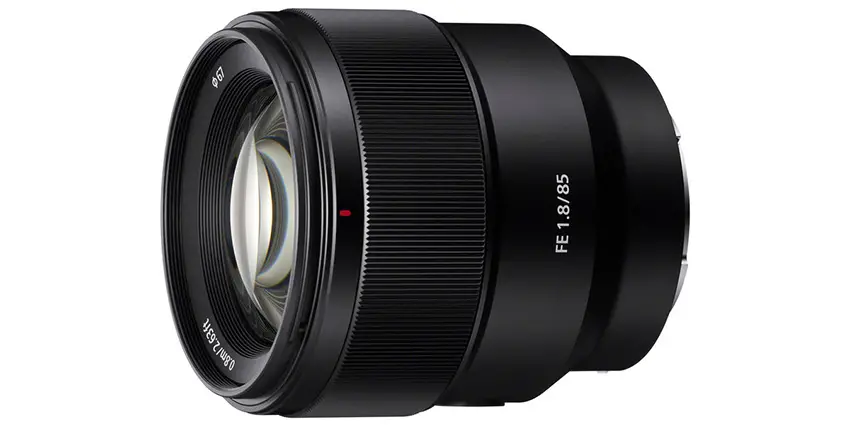 Regarding camera accessories, Vong recommends three optional bits and pieces – a camera neck strap, hand strap, screen protector, additional batteries and a battery charger. For the neck strap, Vong suggests the Peak Design SlideLITE Camera Strap SLL-1 mainly due to its easy camera mounting and adjustment abilities.
If you're not into using a neck strap, you'll want the Peak Design CL-2 Clutch Camera Hand-Strap which will help you secure your camera and allow for more freedom when shooting hand-held. As for the screen protector, the Sony PCK-LG1 Screen Protect Glass Sheet is the way to go since having an additional layer on top of the a7R III's touchscreen will help you minimise fingerprint and reduce the likelihood of getting any unwanted scratches or cracks.
Last but not least, to operate the camera, you will, of course, need a battery. While the camera does include one for use out-of-the-box, make sure that you have at least a handful of these to be able to last on set for a full shooting day.
Unfortunately, there are no third-party batteries available for purchase yet, so you'll have to buy the genuine Sony NP-FZ100 Rechargeable Lithium-Ion units instead. Getting an extra battery charger also makes sense since having such will make charging all your batteries much faster, that is if you own more than one power unit.
[source:  Jason Vong]
B&H Order Links:
Claim your copy of DAVINCI RESOLVE 16 - SIMPLIFIED COURSE with 50% off! Get Instant Access!