Okay, things are getting a bit confusing with the naming nomenclature here, but I am willing to let that go, as this freaking awesome news – Freefly Systems, who are responsible for some of the best camera stabilizers and such that go in the air, not to mention single-handedly spawning a whole new sub-segment in our industry, just announced a new stabilizer called simply Movi – specifically designed for the iPhone (although it will work with Android phones, but not until the Android app is released in the near future).
Apparently, the new Movi is not to be confused with the big Movi Pro (which is actually written with the two dots above the "O" but I just don't have that fancy symbol on my keyboard), not that you'd confuse the two in the real world, but just saying. Freefly refer to their latest addition to their handheld stabilizer range as "your cinema robot".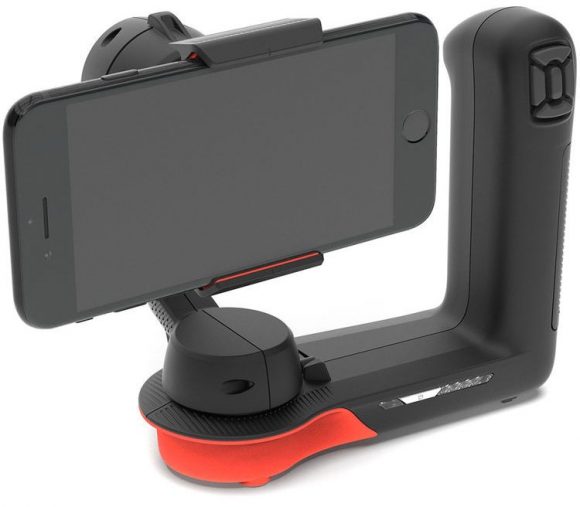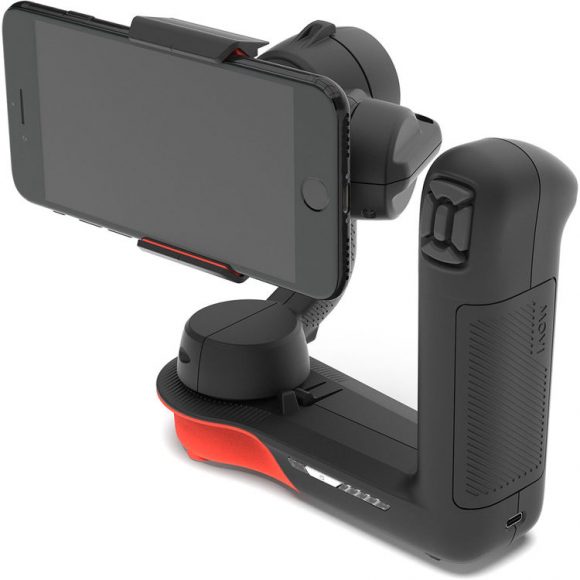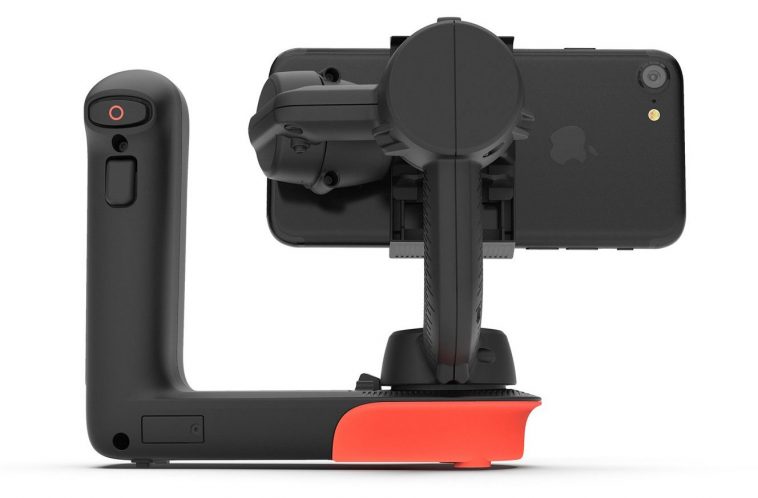 The iPhone is one of the most powerful film and photography tools ever created. The ability to capture, edit, and share high quality photos and videos with a device that fits in your pocket is a game changer for the creative community. To date it's been difficult to create smooth, precise, and high quality videos with the iPhone. Movi unleashes the iPhone's true potential.
Freefly Movi Stabilizer for iPhone
3-Axis Smartphone Stabilizer
One or two-hands operation
Flat Rubberized Base to rest on flat surfaces
Six Programmable Operation Modes

Majestic
Echo
MovieLapse
TimeLapse
Smartpod
Orbit

Use with Smartphones up to 3.5″ Wide
1/4″-20 Mounting Thread
USB-C port with fast-charging compatibility
Powered by 2 x 18650 lithium-ion batteries
Bluetooth LE Wireless Connectivity
Free iOS App for Operation
Price: $299 at B&H or direct from Freefly
Available: March 2018
The Freefly Movi for iPhone has six powerful modes to allow you to get just about any kind of shot, including:
This mode gives you direct control over the Movi; it smooths out and stabilizes your movements by either ignoring your movement completely, or by smoothing the movement outside this threshold (you set) to prevent twitchy motion. Those settings can be adjusted to suit your shooting style for the particular shot.
Echo mode allows a single operator to execute complex moves with start and end points.
Gets you a super-smooth time-lapse footage – all you do is frame your initial shot, set your start and end frame, and wait for some magic. The Movi will execute movements precisely, so that when played back at 10x speed, the world will look as if it's flying by.
Movilapse mode is what happens when you wish to execute live motion with your time-lapses. In this mode, Movi responds to your control input 10x slower than normal. When played back at 10x speed, you get a super smooth shot of the world moving around you.
This is sort of like – Locked-Off mode, where the operator manually points the phone at a stationary subject and the Movi will do its best to keep your phone trained on the subject, regardless of your movement.
Get "circle-ing type shots on the ground easy".  Set the direction of your orbit, and the speed, and the Movi will stay locked on the center of the orbit.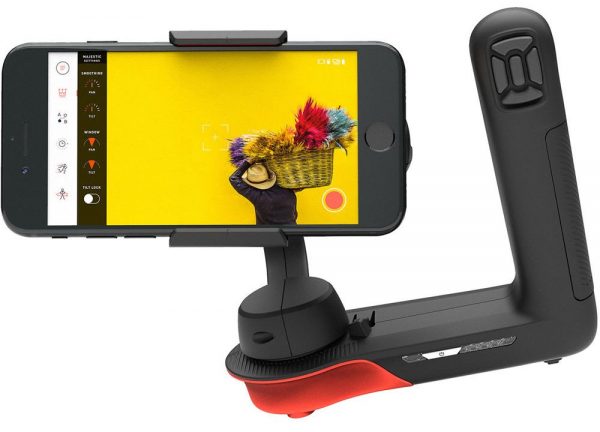 You can pre-order now via B&H or direct from Freefly for $299 and according to Freefly, the Movi is expected to ship in March 2018.
Claim your copy of DAVINCI RESOLVE - SIMPLIFIED COURSE with 50% off! Get Instant Access!