Final Cut Pro X editors recently got a big upgrade with FCP 10.4 (which you can read all about in our post here) and now Canon C200 users can also enjoy cutting their Canon Cinema Raw Light footage natively in FCP 10.4 thanks to the Canon RAW Plugin 1.0 for Final Cut Pro X that Canon has just released. The current list of NLEs with native support for Cinema Raw Light consists of Avid Media Composer, DaVinci Resolve 14, Edius Pro, and now Final Cut 10.4, with Adobe Premiere Pro joining the compatibility list sometime in 2018 according to Canon. In addition to the new Cinema Raw Light plugin for FCP X, Canon have also released new firmware updates for the majority of their Cinema EOS and specialty camera lineup, which you can see and download via the links below.
Canon C300 Mark II Firmware Update 1.1.0.1.00
Support for LCD touchscreen monitor LM-V1 ($699 at B&H) of the C200
Peripheral illumination/chromatic aberration correction for the following lenses:

EF-S 18-55mm f/4-5.6 IS STM
EF-S 35mm f/2.8 Macro IS STM
EF 85mm f/1.4L IS USM
NOTE: The LA-V1 LCD Attachment Unit cannot be used to attach the LM-V1 monitor to the EOS C300 Mark II / EOS C300 Mark II PL cameras. This leaves (for the moment at least) only party mounting solutions, which are required so that operators can use the C200 monitor on this model camera.
As a Canon C300 II owner, I am quite interested in using the C200 touchscreen monitor, and from what I remember, the EVF cable on the C200 monitor has the same multi-pin connector as the C300 II Audio and Video cables that are used to connect the C300 II monitor unit to the camera body.
This requires further investigation and I shall report with my findings as soon as I find out how to mount the C200 monitor on my C300 II. Having touchscreen AF abilities on the C300 II would be so sweet indeed, and although I can live without the Canon Raw Light codec of the C200, I feel that's the only think left for Canon to add to the C300 II to make it as close to perfect as possible.
However, I doubt that this will ever happen. It is more likely that we may see the CRL codec make its way to the C300 Mark III than the MK II as a firmware update.
And one more thing  – when using the LM-V1 with the separately-sold WFT-E6 or WFT-E8 Wireless File Transmitter and GP-E1 GPS Receiver, please be sure to maintain space between the two accessories.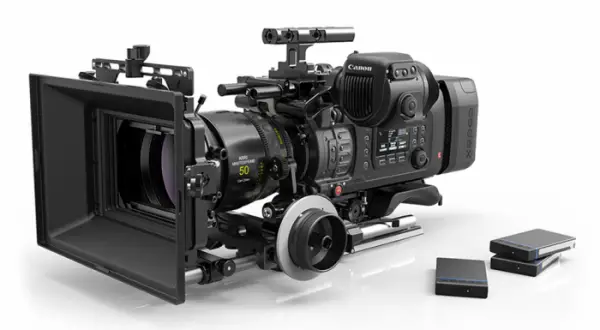 Canon C700 Firmware Update (to be released soon)
HLG support
Support for user LUTs for viewing in camera
Elimination of MO-4E limitations
Changed to full Integer display for slow/fast-motion options
Slow/fast-motion mode display
Rec display remains if all clear selected
White balance settings (to enable color-matching with previous models)
Peripheral illumination correction/chromatic aberration of magnification

EF-S18-55mm  f/4-5.6 IS STM
EF-S35mm f/2.8 Macro IS STM
EF-85mm f/1.4L IS USM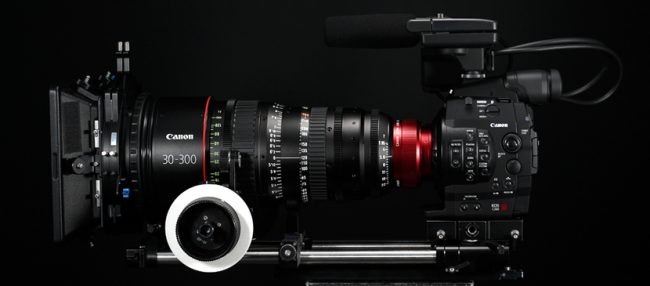 Canon C300/ C100 DAF Firmware Update
C300 DAF Firmware Update – 2.1.9.1.00
C100 DAF Firmware Update – 2.0.9.1.00
When CN-E70-200mm T4.4 L IS KAS S is attached the following features are enabled:

Autofocus using the Dual Pixel CMOS AF function
The joystick on the camera's grip unit can be set to operate the zoom.
Manual control of the iris with Camera's Control dial.
Control of focus, zoom and iris using the separately-sold Remote Controller RC-V100.
Automatic aperture and push auto iris functions.
Start/stop recording on the separately-sold lens grip ZSG-C10.
Retrieval of Lens metadata, such as the model name and the focal distance will display on the camera.

When the camera is turned off the IS mechanical lock will be active regardless of the position of the switch.
Adds peripheral illumination correction for the following lenses:

COMPACT-SERVO Lens

CN-E70-200mm T4.4 L IS KAS S

EF Lens

EF 70-300mm f/4-5.6 IS II USM
EF 16-35mm f/2.8L III USM
EF-S 35mm f/2.8 Macro IS STM
EF 85mm f/1.4L IS USM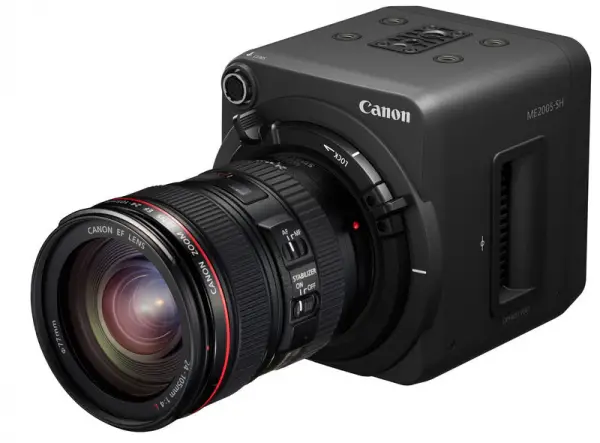 ME20F-SH Firmware 1.0.4.1.00 – Link to Firmware
ME200S-SH Firmware 1.0.2.1.00 – Link to Firmware
CN-E70-200mm T4.4 L IS KAS S support
Peripheral illumination correction:

EF 70-300mm f/4-5.6 IS II USM
EF 16-35mm f/2.8L III USM
EF-S35mm f/2.8 Macro IS STM
Adds [Linear]* to the gamma curve setting (ME20F-SH only)
Adds [NU protocol] to the other functions setting
IS Lock Support (active when camera off)
To learn more about the ME20F-SH specialty camera head over to our prior post here, and for the ME200S-SH click here.
[via Canon]
Claim your copy of DAVINCI RESOLVE - SIMPLIFIED COURSE with 50% off! Get Instant Access!