Unless you were blessed with the gift of patience and endurance, odds are you wouldn't even bother to shoot time-lapse videos with a conventional slider anymore. Instead, you would probably try to get your hands on some sort of motorized system that provides a few basic camera movements along one or two axes, at the very least.
In any case, there are plenty of options out there ranging in price and features that allow time-lapse shooters to easily capture striking visuals while basking in the luxury of leaving the dedicated filmmaking gear to do the heavy lifting for them. So, before you go out and buy just any motorized camera slider for you time-lapse workflow, why don't you take a look at the Motorized Wing Arm Camera Slider by DigiSlider covered by Emm of Cheesycam in the excellent overview of the product below.
Obviously, what sets this motorized slider apart from the competition is its innovative design that provides smooth and fluid motion. What's more, rather than simply being a conventional rail system controlled by a motor, the Digislider Wing Arm has a compact form factor that uses a wing arm extension, allowing you to easily fold up the unit for fast and easy transportation.
Along with the slider comes a remote which is used to control the device, since it doesn't operate using a smartphone app over Bluetooth or WiFi. The entire system can be powered by cheap AA batteries (you'll need eight of these). Besides that, you can utilize any 12V DC adapter using the provided barrel connector.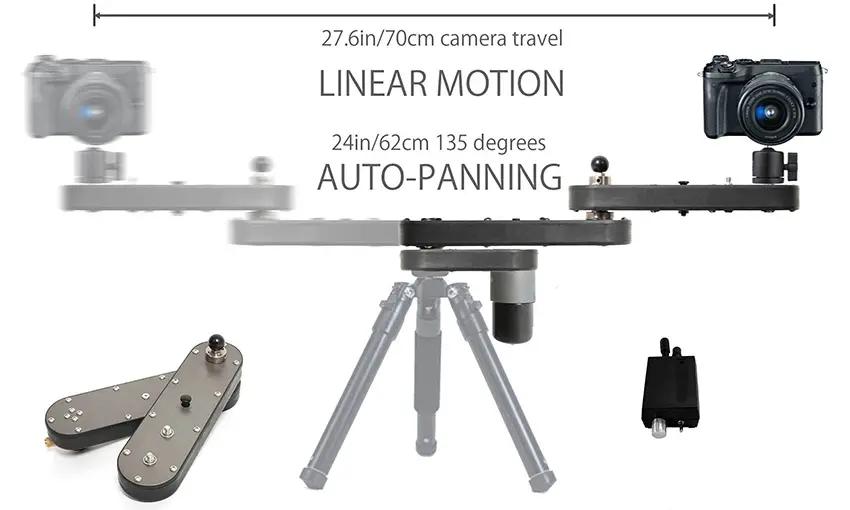 The VT Controller, on the other hand, triggers the camera for a set amount of time and then moves the motor for a fixed distance while doing this on a repetitive loop. To start off, you just need to plug the controller into your camera, the motor, and the power source and you are ready to go.
Meanwhile, the slider features a 3/8" mount on the bottom to attach to your tripod or another supporting stand. As for mounting the camera,  you can use the 1/4" 20 screw on the top to either directly attach the camera body itself, or preferably mount a tripod head for easier framing adjustments.
In terms of movement, you can set the start and stop position of the slider using the remote. What's interesting about the motion of the Digislider Wing Arm is that you have the option for ramping at the start and stop of the move, meaning that the rate of the movement will slowly increase/decrease to avoid your camera from shaking due to sudden starts and stops. It's also worth noting that in Time-Lapse (Shoot-Move-Shoot) Mode, the DigiSlider Wing Arm can shoot from 2 minutes up to 48 hours.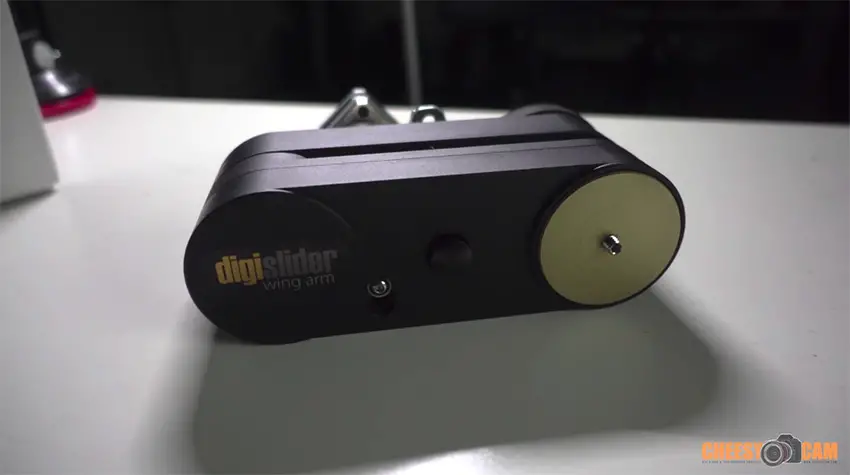 All in all, if you're someone who's looking for a reliable and compact motorized slider for time-lapse or video work, with its solid build quality and basic yet simplistic feature set, the DigiSlider Wing Arm could certainly be considered as a viable purchase. You can learn more about the product by visiting Digislder's official website here.
[source: MrCheesyCam]
Claim your copy of DAVINCI RESOLVE - SIMPLIFIED COURSE with 50% off! Get Instant Access!