Austria-based Angelbird Technologies, that many of you are familiar with thanks to their fast and tiny SSDs, have been creating exciting recording media solutions for indie filmmakers for some time now. Recently, AngelBird announced a dedicated Match Pack for the Blackmagic Pocket Cinema Camera 4K designed to give BMPCC 4K users some peace of mind when searching for a dependable and fast recording SSD and Cfast 2.0 media.
AngelBird also make some pretty fast and rad SD cards and have created previous (and still available) recording media Match Packs for other cameras such as the EVA1 and the Panasonic GH5/GH5S.
Their new Match Pack for the BMPCC 4K contains the external Angelbird SSD2GO PKT 512GB and an Angelbird AV PRO CF 256GB CFast 2.0 memory card. The massive bandwidth of the USB-C expansion port allows BMPCC 4K users to connect an external SSD to record high-quality lossless 12-bit Raw in 4K/30p or Cinema DNG Raw 4K/60p in 3:1, while also getting significantly longer recording times compared to Cfast 2.0.
The CFast 2.0 card in the AngelBird Match Pack also lets users capture 12-bit Raw at all supported frame rates including 4K/30p in lossless Raw and 4K/60p 3:1.
The additional benefit of using an external SSD is of course one of saving time same when offloading the footage to ingest into your editing machine since the recording and editing drive can be the same. AngelBird say that they thoroughly test any new Match Pack:
…we run numerous tests with the camera we want to match our storage device with and yes, like with so many of our custom solutions, we don't stop tweaking until it fits your new camera like a glove.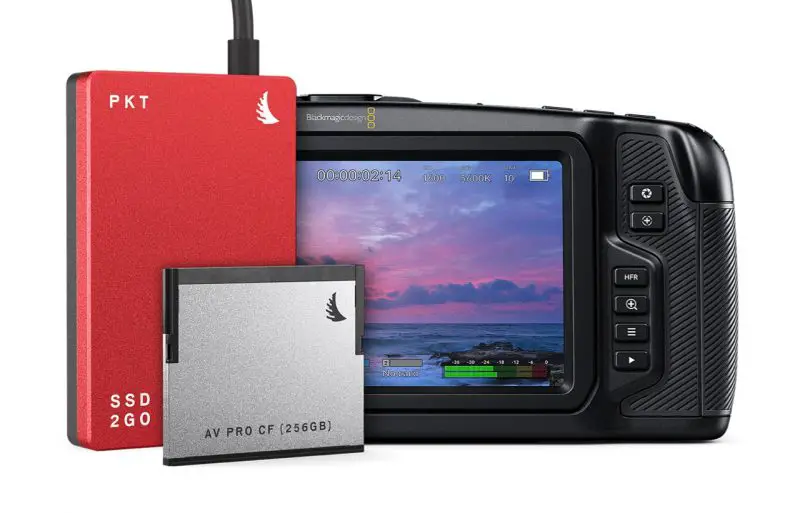 AngelBird Match Pack for BMPCC 4K Features
Built for Blackmagic Pocket Cinema Camera 4K
Optimized for 4K Raw recording
Solid Build Quality
Every unit has been 100% tested
X-ray & magnetic proof
3-year limited warranty
Price: $399.90 at B&H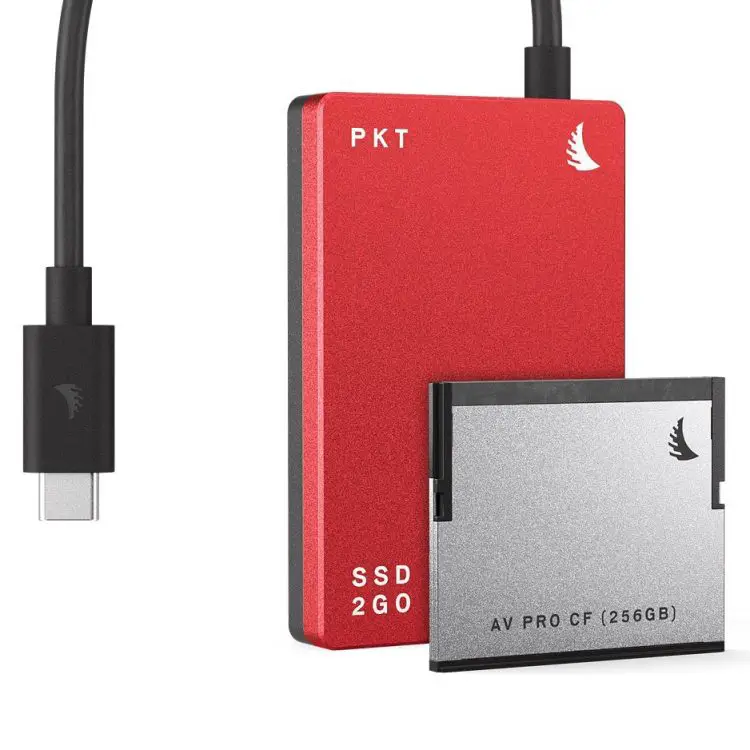 The AngelBird Match Pack for the BMPCC 4K includes:
1 × AV PRO CF 256 GB
1 × SSD2GO PKT 512 GB
Type-A to Type-C cable
Type-C to Type-C cable
Activation code for the full limited warranty

and additional free software licenses and content
To read more of the specs of the AngelBird Match Pack for the BMPCC 4K head over to their website here.
Claim your copy of DAVINCI RESOLVE - SIMPLIFIED COURSE with 50% off! Get Instant Access!