Controlling natural light is not an easy task. It's unpredictable, difficult to control and changes constantly, which makes filming in bright sunlight a real challenge. Hard shadows, overexposed shots and lens flare are all too common, yet there are a few things you can do to achieve your shots. Terrence Wilkins, a UK based DP, recently shot a commercial for HP on the Blackmagic URSA Mini 4.6K and he has some very useful insight into some of the techniques he used on a short spot for HP's Sprocket printer.
Production took place at a family home in London, and so Terrence's first port of call was making sure the chosen location didn't feature any white walls, whilst also having enough space to set up large diffusion frames and lights. White walls would cause the light to bounce and reflect everywhere, killing the contrast in the shots. With such a tight production timeline, for Terrence it just wasn't feasible to have to rig up negative fill for every scene.
The Blackmagic URSA Mini 4.6K was selected as the camera for the job mainly for its super wide colour gamut and precision colour science. It is a camera, he says, he's worked with long enough to really understand its strengths, and knew it would be a perfect fit for the job.
For lenses, he used Leica R's, which complimented the URSA 4.6K sensor perfectly, producing a colourful pop when combined with the URSA Mini. The Leica's were used as taking lenses for the KOWA Bell and Howell anamorphic lens to add character to the image.
"Shooting anamorphically certainly cements a final look for the advert. For me, it's the way the light is handled combined with the camera's sensor. It just makes my life easier in creating natural looking, yet carefully constructed, beautiful images."
Check out the commercial below.
Client – HP
Director – Laura Borgio
Creative Director: Laura Borgio
Producer – Sophie Hyatt
Director of Photography – Terrence Wilkins
Camera Assitant – Ben Halford
Gaffer – Josh Monie
Sound – Mark Levien
Art Director – Jenny Dee
Editor / Colourist – Terrence Wilkins/ Laura Borgio

"I am especially impressed by the way the URSA Mini handles highlights. It has a lovely soft highlight roll-off and it is incredibly easy to get good skin tones out of the images. The rushes grade beautifully."
Using the Sun Seeker app, Terrence tracked the solar direction for each room throughout the day, creating a shooting schedule that would not only meet the producer's vision for a homely yet cinematic feel, but also ensure he was always filming in the sun's shadow, avoiding any overexposure from the exterior sunshine.
Terrence and his crew also used the ARRI 2.5K HMI and a hazer machine for atmosphere. The hazer helped accentuate the soft natural light, and gave a unique effect of compressing highlights and lifting shadows.
"There were points, however, where the lights were unable to compete with the exposure outside and it is here where the URSA Mini really did shine. By shifting the ISO up to 1600 and using ND filters to get back to normal exposure, we were able to gain more range in the highlights without clipping the image."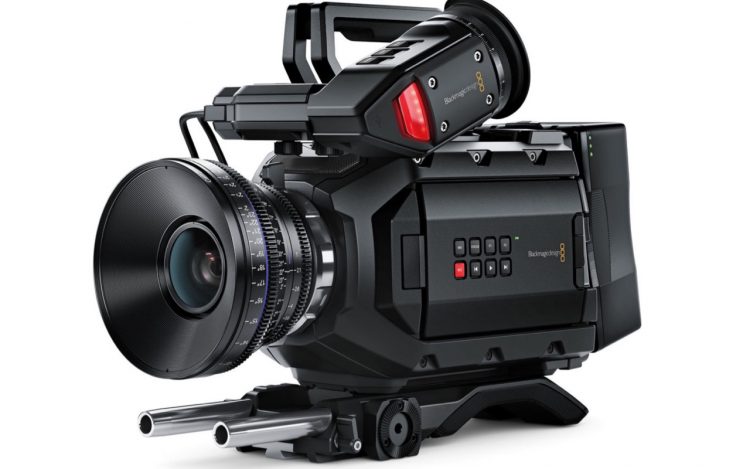 Here is some more work from Terrence shot on the URSA Mini 4.6K camera:
Blackmagic Design URSA Mini 4.6K Features
4.6K Super 35 sensor
PL mount or EF mount version
15 Stops of Dynamic Range
4.6K CinemaDNG Raw up to 60p,
Apple ProRes 444XQ to Proxy in UHD and FHD
120fps Super-Slow motion
Lightweight and perfectly balanced for handheld use
12G-SDI connections
5" fold-out Full HD Touchscreen monitor
Ergonomic Side Grip with camera control functions
Dual CFast card slots
2 x XLR inputs
Full HD OLED EVF available as optional accessory
To check out more of Terrence's work head over to his website here.
Claim your copy of DAVINCI RESOLVE - SIMPLIFIED COURSE with 50% off! Get Instant Access!