Razer, the popular custom gaming hardware manufacturer, just announced their latest flagship 4K gaming laptop – the new Razer Blade Pro. The newest addition to the Razer awesome line-up of beautifully designed and super-fast portable machines for gaming (also used for video/photo editing and graphics work of course) sports some formidable features such as a 17.3-inch 3840 x 2160 UHD touch-screen display, 32GBs or RAM, and of course – the highlight for most 4K video content creators – the newest NVIDIA GeForce GTX 1080 with 8GB of GDDR5X VRAM for all your editing needs.
Billed as "the thinnest and lightest desktop replacement in the world", the new Razer Blade Pro also features Intel's latest Quad-Core i7 CPU, up to 2 TB of storage, an ultra-low profile mechanical keyboard and a ultra-slim design with only a 0.88 inch thick footprint and 7.8 lbs weight – which is impressive given the horsepower under the hood compared to the size and weight of other super-laptops from competitors like Alienware and Asus.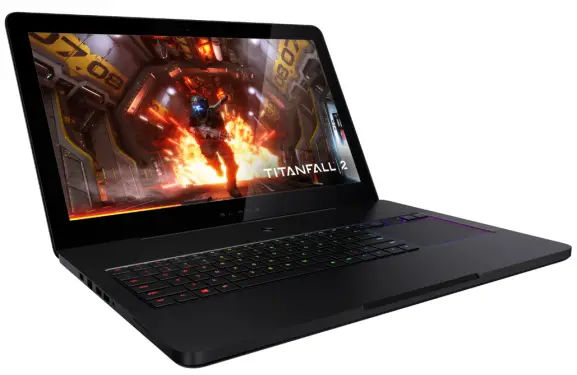 RAZER Blade Pro Features & Specs
NVIDIA GeForce GTX 1080 (8GB GDDR5X VRAM)
Intel Core i7-6700HQ Quad-Core Processor (2.6 GHz / 3.5 GHz)
17.3-inch IGZO UHD G-SYNC, 16:9 ratio, 3840 x 2160, with LED backlight, with capacitive multi-touch
100% Adobe RGB Support
Windows 10 64-bit
512 GB SSD RAID 0 (2 x 256 GB PCIe M.2)
1 TB SSD RAID 0 (2 x 512 GB PCIe M.2)
2 TB SSD RAID 0 (2 x 1 TB PCIe M.2) options
32 GB Dual-Channel System Memory (DDR4, 2133 MHz)
Anti-ghosting individually backlit ultra-low-profile mechanical keyboard
Killer DoubleShot Pro:

Killer™ Wireless-AC 1535 (IEEE 802.11a/b/g/n/ac + Bluetooth® 4.1)
Killer™ E2400 (Gigabit Ethernet 10/100/1000)

Thunderbolt™ 3 (USB-C)
USB 3.0 port x 3 (SuperSpeed)
HDMI 2.0 video and audio output
SDXC card reader
Built-in stereo speakers
Dolby Digital Plus Home Theatre Edition
7.1 Codec support (via HDMI)
3.5 mm headphone/microphone combo port
Built-in webcam (2.0 MP)
Array microphone
Razer Synapse enabled with programmable keyboard, trackpad, backlighting, and fan control
Trusted Platform Module (TPM 2.0) security chip embedded
Kensington security slot
Compact 250 W power adapter
Built-in 99 Wh rechargeable lithium-ion polymer battery
Approx. Size: 0.88 in. / 22.5 mm (Height) x 16.7 in. / 424 mm (Width) x 11 in. / 281 mm (Depth)
Approx. Weight: 7.80 lbs. / 3.54 kg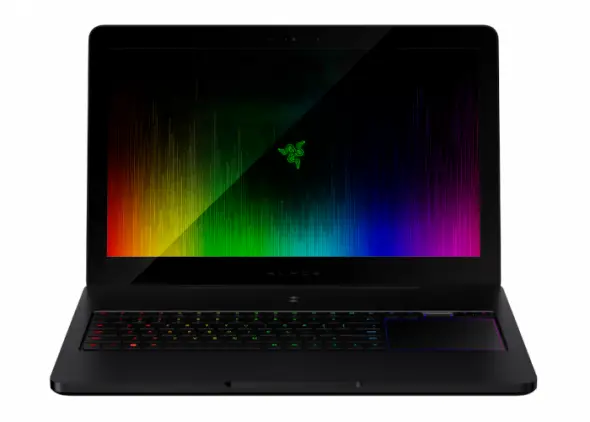 "The original 17-inch Blade was the first laptop that truly blended power and portability in a PC," says Min-Liang Tan, Razer co-founder and CEO. "We've taken that approach another step further with the new Razer Blade Pro. The thermal engineering behind it is staggering. It's incredible how far we've come, from having one product and a small team, to today, with a full catalog of gaming systems and a large group of engineers and designers pushing what a portable gaming machine can do."
Check out the new Razer Blade Pro presentation from the launch event:
"It's impressive what Razer was able to pack into the new Razer Blade Pro," said Mark Aevermann, senior product lead for GeForce gaming laptops at NVIDIA.  "They have managed to design a gaming laptop with our flagship GeForce GTX 1080, in a form factor gamers can take with them on the road."
UberGizmo also have a hands-on demo with Kevin Sather, Global Product Marketing Director at Razer, which you can check out below:
The new Razer Blade Pro features a unibody CNC aluminium chassis at just 0.88 inches thin while weighing less than eight pounds and is complimented by a similarly designed slim AC adapter, which also dwarfs similarly powered systems and complements the overall mobility of the Razer Blade Pro.
With the huge power loads from 4K gaming and editing, heat management is a vital part of what makes the Blade Pro so unique. The all new thermal management system in the Blade Pro now includes the "world's thinnest manufactured vapor chamber cooling solution in a notebook" according to the manufacturer.
The vapor chamber reduces heat resistance and hotspots by spreading heat quickly, evenly and efficiently. A custom fan design and dynamic heat exchanger are paired with the vapor chamber to maximize heat dissipation. This allows the Razer Blade Pro to be the most powerful computer ever assembled in such a thin chassis.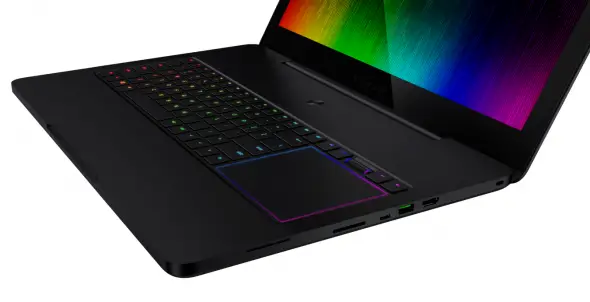 For video content creators of course, the 100% Adobe RGB colour accuracy is a huge benefit and coupled with the Razer's Ultra-Low-Profile Mechanical keyboard ensures a tactile and ergonomic feel. Each switch features a true actuation and reset point. Presses are registered with 65 grams of force, mimicking the feel of full-size mechanical keyboards. The keyboard and trackpad are also Powered by Razer Chroma. This technology unlocks a virtually endless array of dazzling lighting effects that can be customized by the user or synced to display in-game events.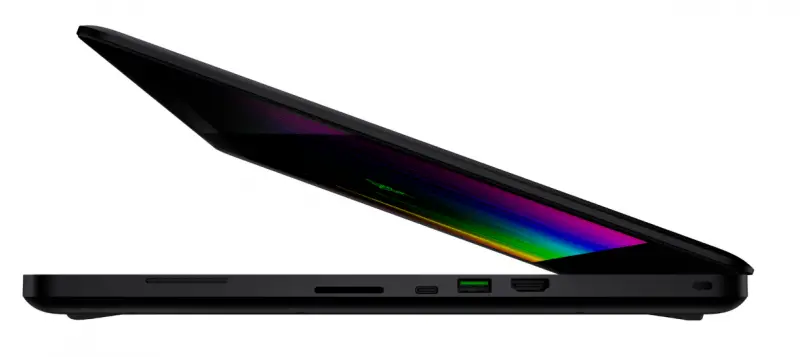 The Razer Blade pro also features an SDXC card slot, an HDMI 2.0 slot and 3 x USB 3.0 SuperSpeed connections, while the latest USB-C (USB 3.1) port ensures future compatibility with upcoming peripherals.
Razer Blade Pro can be ordered online directly from Razer and is expected to ship in November for the US and Europe. The monster laptop is priced at $3,699 for the US / £3,499 for UK and 4,199 Euros for Europe.
Sure, the price tag is astronomical and most of you would say – why would I ever need to spend that kind of money on a portable "Desktop" when I can get X for 1/2 or even 1/3 or 1/4 the price?.. and so and so. I don't know the answer to this question, however one thing is certain – the new Razer Blade Pro ticks pretty much all the boxes for me except for the price.
It has a 17-inch UHD display – something the new MacBook Pros (which are rumoured to be announced this Thursday in a 13-inch and a 15-inch variety as in prior years) will not have, it also has a USB-C port, and HDMI 2.0 port, a thin profile, a fast CPU and most importantly – the GTX 1080 to help out with the GPU intensive tasks of Premiere Pro and even DaVinci Resolve 12.5.
I have high hopes for this Thursday's Apple event, during which the Cupertino giant will supposedly announce the next generation MacBook Pro's and hopefully a Mac Pro refresh, and as a 2011 MacBook Pro owner I am in dire need of an upgrade to a faster CPU and GPU plus more RAM and flash memory.
However, Apple's current implementation of AMD GPU's in their top MacBook Pro's makes seriously doubt they'll bring an Nvidia chip into the MBP again – which means no CUDA support for us Premiere Pro users, and we have to rely on OpenCL, of which I am not a fan.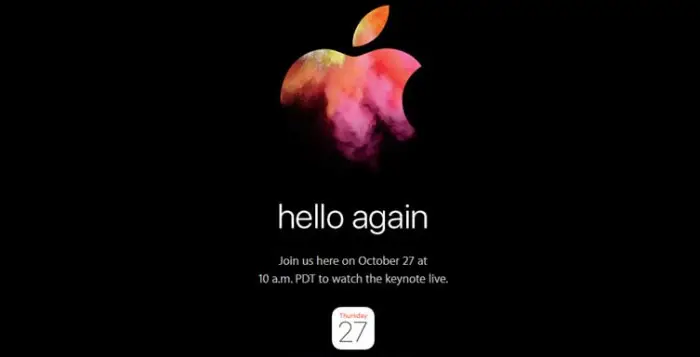 So there it goes – new MacBook Pro with lesser GPU (and lower price tag! here's something  you don't hear every day – a PC laptop that's more expensive than an Apple computer) or hit a local bank and buy a Razer Blade Pro?… not sure what I am going to do, but that new Razer is so tempting.
The new Razer Blade Pro (if you can afford it) may very well be the perfect laptop for those of you looking for the ultimate mobile editing experience. The Razer Blade Pro seems to be a truly "one of a kind" machine at this point – a super-powerful laptop with desktop performance that you can take in your backpack and easily edit 4K material and probably even Raw in various resolutions.
[via Razer]
Claim your copy of DAVINCI RESOLVE - SIMPLIFIED COURSE with 50% off! Get Instant Access!