FilmConvert have been supporting pretty much all major cameras used today for video production and now they are releasing a free camera profile for the latest Panasonic GH5S. This was imminent, and Gh5S shooters such as myself can enjoy a quick, "film grainy" (if that's your thing), pleasing and organic grading experience for a quick delivery. It may not be "Resolve"-deep but with just a few clicks FilmConvert can make your footage shine.
FilmConvert camera profiles are basically dedicated data packs that increase the colour accuracy for your footage. FilmConvert is available as an Adobe Premiere Pro/FCP X or Avid plugin and as a standalone grading software.
They cannot be loaded into your camera, but you can use the plugin software to export a LUT with your colour settings to use in-camera if you wish.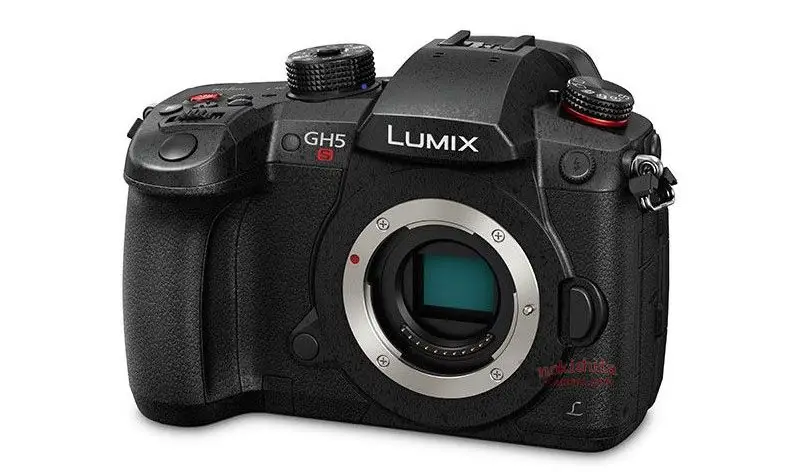 Panasonic GH5S Highlights
Cinema 4K (4096 x 2160) at 50/60p
New 10.2 MP Multi-aspect CMOS 4/3-type sensor
4K at 24/25/30p 10bit 4:2:2 at All-Intra 400Mbps
108op at 200Mbps All-Intra
1080p/240fps Super-Slow Motion
4:3 Anamorphic mode in 4K
Hybrid Log Gamma (HLG) Picture Profile
Micro Four Thirds lens mount
Dual Native ISO
V-Log L pre-installed (no extra cost!) 
Timecode in/out

Use Flash Sync port with included BNC cable

225-area AF – same as on the GH5
2 x SD card slots

UHS-II, V60 Class compatible

HDMI Type A (Full HDMI out)
Price
Ships late January/early February 2018
A few weeks back I got my GH5S and shot a few samples that you can see below. Note: Those have NOT been graded with FilmConvert. Just saying. 
Camera: Panasonic GH5S
Lens: Lumix 25mm f/1.7
4K UHD (3840 x 2160) 25p // 10bit 4:2:2 400Mbps Intra
WB: 6200-6500 // PP: V-Log L
Music: Oran Loyfer – Slow Walk via artlist.io/

Just a quick low light test shot at dusk in V-Log L on my Panasonic GH5s. ISO 25600 is the maximum in V-Log L. ISO 320 is the minimum but I didn't test it as it is clean, and I wanted to start higher at ISO 800.

In post I just applied the official V-Log L to Rec.709 LUT plus slight contrast and WB adjustments. No additional noise reduction. I'd say definitely very usable without any NR to ISO 8000. With more compressed Picture profiles such as Neutral or Cinelike-D or V, low-light performance will be even better. More tests coming soon in other profiles.
Camera: Panasonic GH5S
Lens: Lumix 25mm f/1.7
K&F Concept Slim Variable ND Filter
1080p/200fps PAL (no sensor crop)
WB: 5600-5900
ISO: 400-640
PP: V-Log L
Music: Be Still The Earth – Fortress via artlist.io/

Just a few quick shots in V-Log L I shot with my Panasonic GH5s. In post I just applied the Panasonic official V-Log L to Rec.709 LUT plus slight contrast and WB adjustments.

I did not apply any noise reduction in post, as I wanted to see how the 200fps footage behaved in V-Log with a simple Rec.709 conversion and no noise reduction for a super quick and dirty delivery.

Due to the thin 8bit 420 structure and stretched bit rate, aliasing and moire are visible in a few of the shots. It is also slightly noisy and softer than normal speed 1080p – but nevertheless, footage looks organic with natural rolloff in the highlights despite the drab January English afternoon.

The slight noise is not an issue for me. With a pinch of NR in post, (Resolve or Neat Video) this footage can sing. It is interesting to point out that 200fps is the maximum frame rate (in 50.00Hz PAL) in which the camera does NOT crop. 225 and 240fps crop the sensor further by about 15-20%.
To download the new Panasonic GH5S profile and learn more about FilmConvert including pricing on their standalone software or plugins – head over to their website here.
Claim your copy of DAVINCI RESOLVE - SIMPLIFIED COURSE with 50% off! Get Instant Access!