ZEISS just added a fifth member to their compact manual primes LOXIA family with the compact wide-angle Zeiss Loxia 25mm f2.4. The compact design of the ZEISS Loxia lenses has been specially developed for the hugely popular Sony mirrorless full-frame E-mount cameras such as the A7s II and A7R III.
However, as it is an E-mount lens, Sony FS5 and FS7 users can also benefit from the compact footprint and outstanding image quality paired with a solid all-metal design. The Loxia lenses have been popular with gimbal operators due to their small size and lightweight design. Their fully mechanical focus and aperture operation have made the Loxia's popular with filmmakers and photographers alike.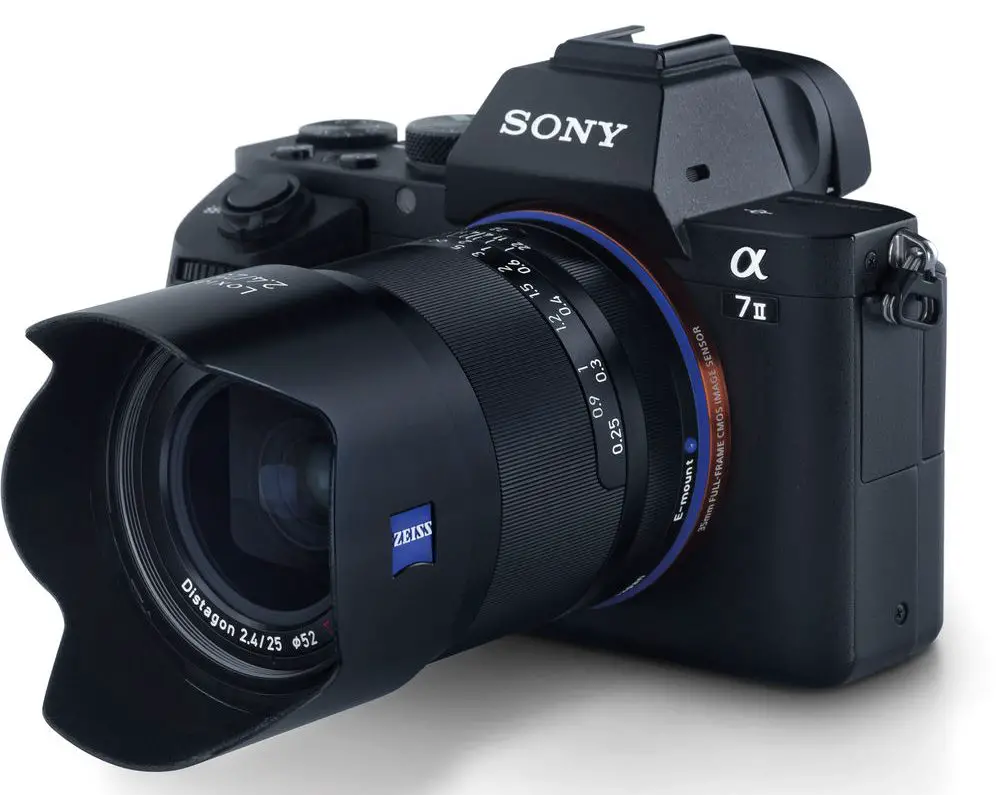 The Loxia 2.4/25, as Zeiss prefers to refer to it, is based on the Distagon optical design, which produces a very sharp and distortion-free image from edge to edge. The optical construction also incorporates two anomalous partial dispersion elements and a single aspherical lens to help control chromatic aberrations and increase clarity and colour accuracy.
Zeiss' T* anti-reflective coating has also been applied to all optical elements, thus minimizing artifacts such as lens flare and ghosting.
Zeiss Loxia 25mm f2.4 Features
E-Mount Lens designed for Full-Frame sensors
Aperture Range: f/2.4 to f/22
Distagon Optical Design
2 x Anomalous Partial Dispersion Elements
1 x Aspherical Element
Zeiss T* Anti-Reflective Coating
Manual Focus Design
Manual Aperture can be de-clicked (with a Zeiss provided tool)
All-Metal Barrel, Engraved Scales
Weather-Resistant Lens Mount Gasket
Price: $1,299 at B&H
Available: March 2018
Zeiss Loxia lenses have a manual focus ring that has been specifically tailored for use with electronic viewfinders, and also offer a manual aperture ring that can be de-clicked for silent operation.
Thanks to both of these features the Loxia lenses from Zeiss make for a very ergonomic option for filming video. The solid all-metal barrel incorporates engraved focusing and depth of field scales for easy operation, and a 90° focus throw gives you fine-tuned control over your composition.
Just like on the rest of the Loxia lens lineup, the 25mm f2.4 lens also features a weather-resistant gasket at the back to help prevent any dust or moisture from entering your equipment.
The electronic interface for the Zeiss Loxia 25mm f2.4 transfers both lens data and focus movements to the Sony camera and then activates the focus peaking or the zoom function. The Zeiss Loxia lens family now comprises of five focal lengths between 21mm f2.8 and 85mm f/2.4 giving both photographers and filmmakers a large number of creative possibilities when taking photographs or filming because of its technical refinement, linking traditional photography with modern technology.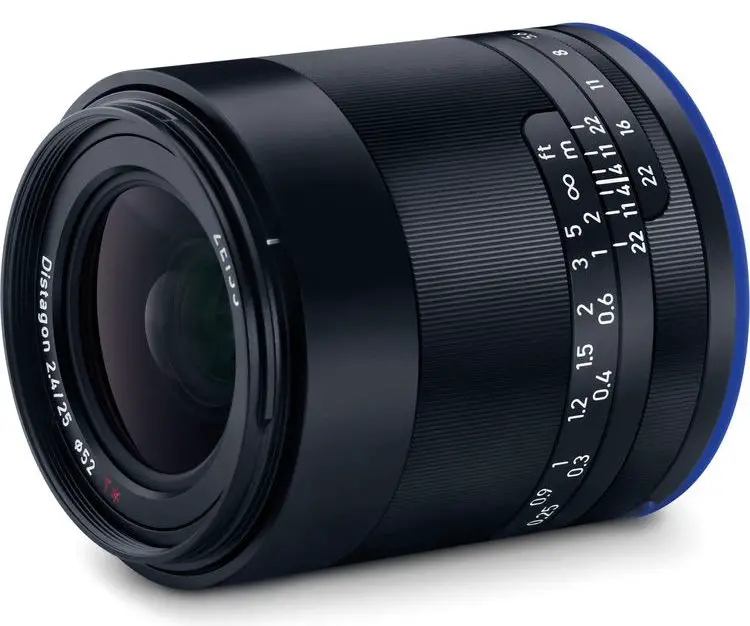 The ZEISS Loxia 2.4/25 will be shipping from March 2018 at €1,299 (incl. VAT) or $1,299 US (excl. local taxes). Hey, at least Zeiss have thrown in the lens hood, which is included. Zeiss also say that "…filmmakers can look forward to a special offer on a set comprising all five ZEISS Loxia focal lengths ranging from 21 to 85 millimeters."
For more information, please visit www.zeiss.com/photo/loxia2425
Product photos and sample images captured using the ZEISS Loxia 2.4/25 can be downloaded here: Product photos sample images
Claim your copy of DAVINCI RESOLVE - SIMPLIFIED COURSE with 50% off! Get Instant Access!