Unless you've got a video editing rig decked out with the latest generation workstation-class processor, blazing fast SSDs, and more ECC memory than most people's hard drive capacity, chances are that the performance of your workstation when editing in Premiere Pro could seem sluggish at times, to put it mildly.
This is especially true for users who are transitioning into the editing of ultra high-resolution footage shot at 4K or above. To solve some of the most common performance issues, Jordy Vandeput of Cinecom.net suggests a few changes you can make from a software perspective to maximize your video editing workflow inside of Premiere Pro CC.
As we all know, dropped frames could be an incredibly annoying problem when playing back high-resolution video, thus ruining the entire flow of the creative process. The simplest fix to this would be to reduce the playback quality. This can be done by clicking the drop-down menu on the lower right of the Program Monitor. Select the setting that best suits your system and simply revert back to the Full playback setting when you've pre-rendered your footage.
In addition, if you're trying to playback simple edits like cuts, you could disable your safety margins to increase performance. Also, try adding the Global FX Mute button to the shortcut menu in your Program Monitor. By doing so, you can toggle the effects in your edit on or off so that when you're trying to preview your edit, you can improve playback by temporarily disabling processor-intensive plug-ins such as Lumetri, Denoiser, etc.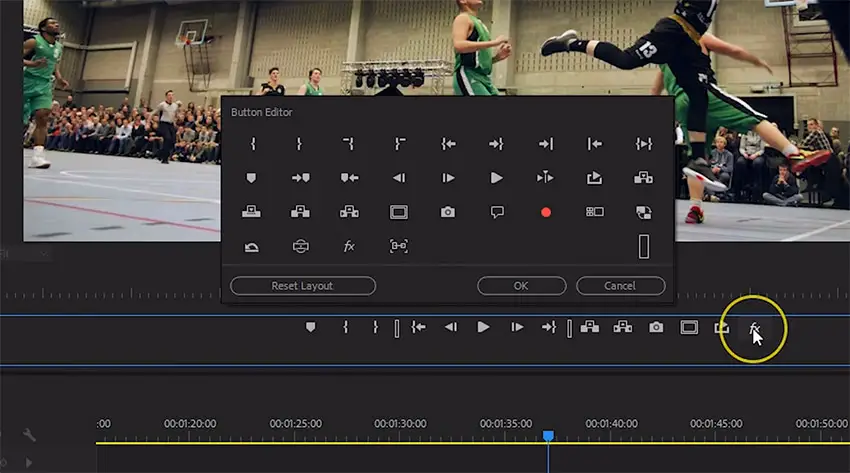 The next set of tricks suggested by Jordy Vandeput to improve speed performance in Premiere is to tweak your general settings. For instance, disabling the auto-save feature will go a long way in enhancing playback since the program doesn't automatically interrupt your session to save at set time intervals.
Next, under the Memory tab, make sure to set the Optimize rendering for setting to Performance, and then decrease the RAM reserved for other applications to prioritize Premiere and other Adobe applications.
Lastly, if you haven't already, head over to the Media Cache tab and make sure that your Media Cache drive is set to one that's different from your operating system. As a rule, you should use a reliable SSD that's fast enough and has plenty of storage.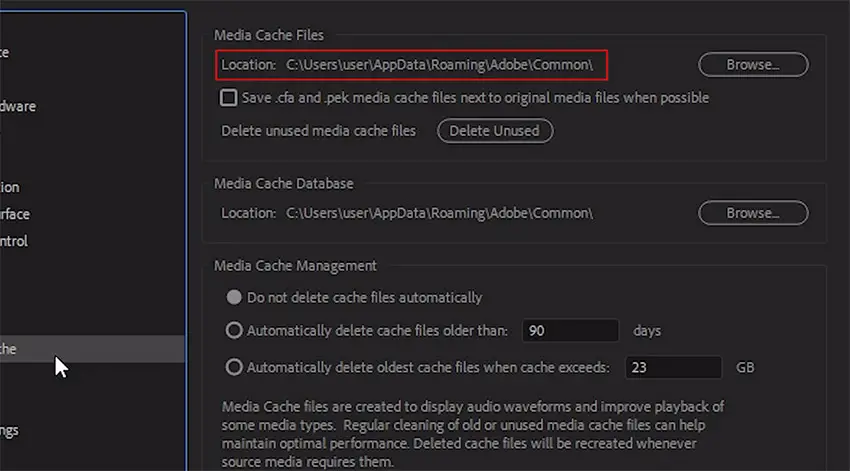 Although this next practice is mostly used by professionals, anyone handling a big project should consider implementing this technique. Proxies are essentially lower-resolution versions of your file, stored in an intermediate codec which allows Premiere to playback your footage more efficiently than using the source file. Of course, proxies are merely temporary for use in editing. When it's time to export, you will have to instruct Premiere to render using the source file.
To create proxies for your project, first, go into the Ingest Settings when creating a new Premiere Pro project. Select the Ingest checkbox and then in the drop-down menu, select Create Proxies. Afterward, choose the CineForm/ProRes preset of your choice. Once that's set up, every time you import footage into the project bin, Media Encoder will automatically launch and begin transcoding your files.
When editing, it may also be a good idea to add the Toggle Proxies button to the Program Monitor shortcut. This trick will allow you to quickly switch between previewing the proxy file and source file during your edit. Just make sure that when you're exporting, you toggle back to your source file or else you may wind up accidentally rendering your proxies.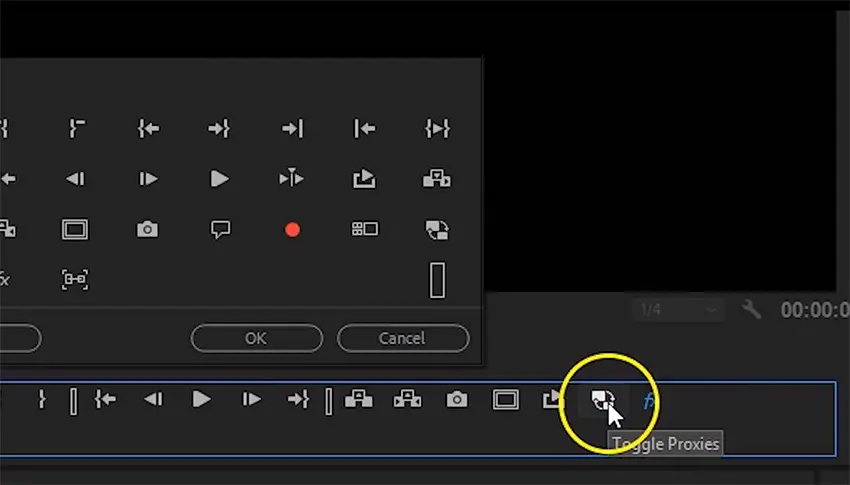 For editors who are handling big projects, there are two key things to remember. Firstly, click the gear icon in the timeline and deselect Duplicate Frame Markers as enabling this is prone to stability issues. Secondly, consider separating your project into multiple Premiere projects, rather than storing your videos into one sequence. This will drastically improve the loading times when opening up your project.
The last recommendation of Jordy Vandeput and the simplest of all is to keep your operating system clean. Delete any junk files from your computer and uninstall any apps that are unessential to your editing. If you need help figuring out what to delete, apps like WinDirStat (for Windows) and DaisyDisk (macOS) are great tools that provide you with a visual representation of how much space each file in your system is taking up.
Furthermore, make sure you are installing third-party plug-ins into Premiere that are from reputable sources. Uncertified or novice plug-in manufacturers may not have fully optimized they products for use in Premiere. In addition, uninstall any plug-ins that you haven't used or don't plan on using for a long time. This will help speed up the start-up process when launching Premiere Pro CC.
[source: Cinecom.net]
Claim your copy of DAVINCI RESOLVE - SIMPLIFIED COURSE with 50% off! Get Instant Access!