Some time ago, we covered an inexpensive DOF adapter that allows users to mount virtually any manual photo or cinema lens to their smartphone. This fancy piece of equipment quickly made waves in the community, but now it seems that there's another Chinese manufacturer that aims to take this concept to a whole new level.
Yongnuo just announced their YN43 camera module that turns your mobile device into a full-fledged M4/3 camera system. Unlike its predecessor, the innovative add-on comes equipped with a built-in Micro 4/3 sensor and a Canon EF mount on the front.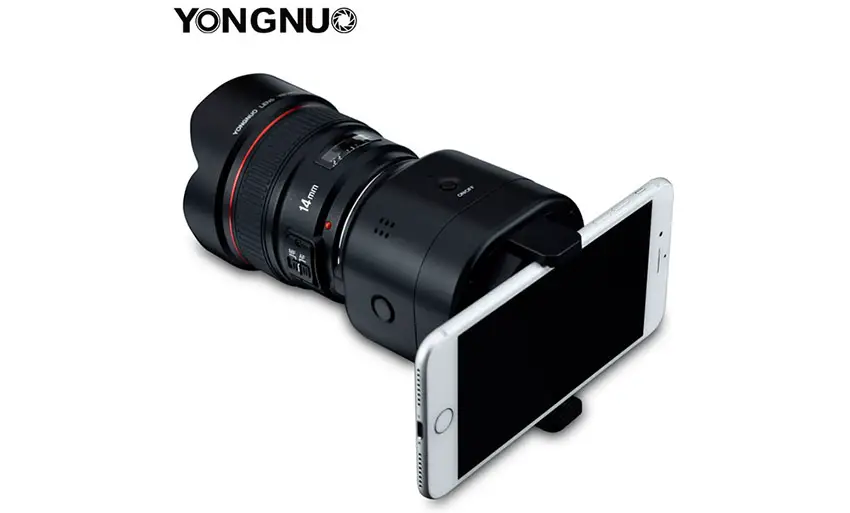 The concept is pretty simple and straightforward. By clipping the attachment onto your phone and linking up via Wi-Fi, your mobile device instantly turns into a live view screen and a control module of the entire camera system. That way, the camera module allows you to mount a wide range of Canon EF and EF-S lenses and capture high-resolution stills as if you're using a real mirrorless camera.
The Yongnuo YN43 add-on can be controlled via the YN43 app, that's currently available for free download on the App Store. The application requires iOS9 or later to run on your iPhone as well as it gives you some essential controls such as the ability to adjust your camera's exposure parameters while shooting alongside a Capture and a Playback mode.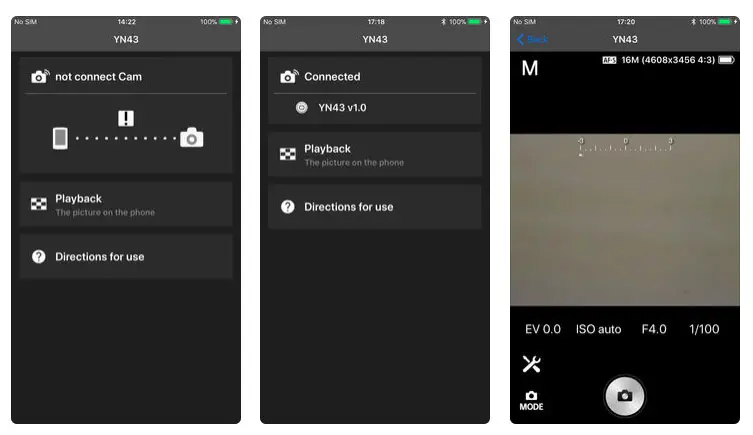 Unfortunately, there are no clear indications that you could use the add-on to capture video since there's no reliable way to transfer the live feed from the module itself to your smartphone wirelessly without any considerable lag, nor there is a feasible option to store the media directly onto the module itself, at least for now.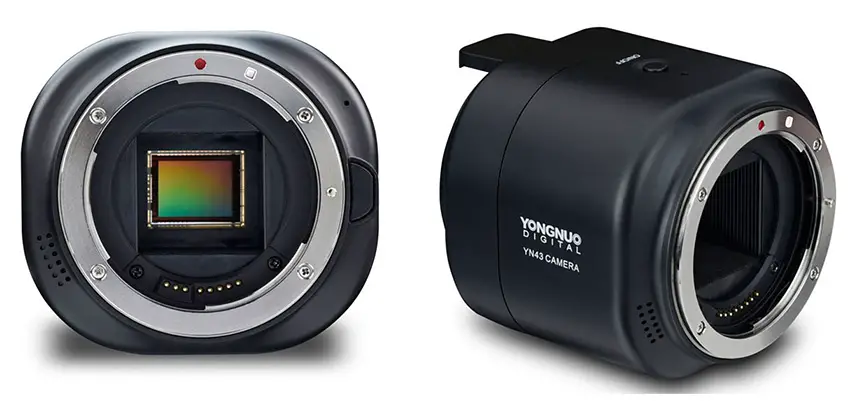 Nevertheless, it's still an interesting concept that unveils the potential opportunities such a device could bring to the table. Of course, smartphone camera technology is already advanced enough to make these clip-on add-ons completely obsolete pretty quickly, but only time will tell whether this unusual sensor/lens mount combination would prevail and find its place on the market.
[source: Yongnuo]
Claim your copy of DAVINCI RESOLVE - SIMPLIFIED COURSE with 50% off! Get Instant Access!